The Zocalo Today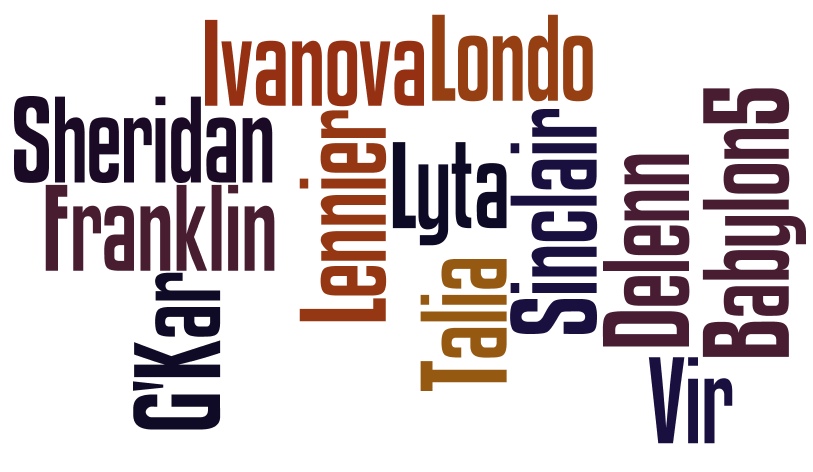 Welcome to ISN News: The Zocalo Today. Babylon 5 celebrated its 20th Anniversary but because of the quality of the series, fans are still out there supporting the show -- and new ones are joining each day. With J. Michael Straczynski promising a new production in the near future, we need to continue support of the show -- bringing new people to watch and discuss the show. Join in the discussion today on Facebook or Twitter.

If you have questions or items for the news, drop me a line at sgbruckner@isnnews.net.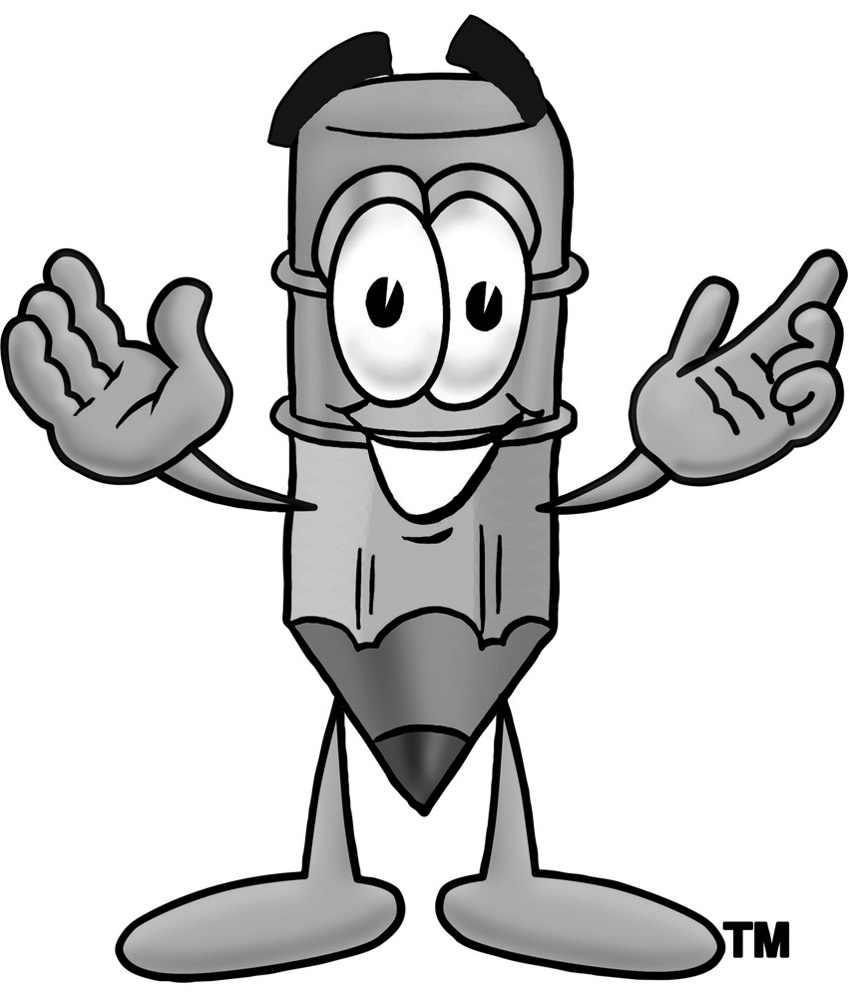 TODAY'S NEWS
SUNDAY, FEBRUARY 1, 2015
MORE ARROW/FLASH NEWS
The current seasons of Arrow and The Flash are shaping up to be great, and it sounds like The CW hits will not be resting on their laurels.

Spoilers ahead for The Flash and Arrow!

The network has revealed the synopses for upcoming episodes of both shows, and they include some major revelations as to where the writers are taking the superhero tales next. Manu Bennett's Deathstroke was one of the coolest things about season two of Arrow, and the formidable baddie is coming back for a victory lap.

Apparently Malcolm (John Barrowman) will somehow find his way to the secret prison on Lian Yu island — with Oliver (Stephen Amell) and Thea (Willa Holland) in tow. Yeah, that could be interesting. To make it even better? Deathstroke is still hanging around and is guaranteed to cause some problems for the gang. Oh, and old favorite Tommy (Colin Donnell) will also be making a cameo. In flashbacks, of course. Since, you know.

Over on The Flash, they're finally getting ready to start paying off some Firestorm stories. Some type of massive explosion apparently separates Ronnie (Stephen Amell) from Dr. Stein (Victor Garber), meaning he can get back to his life and quit bursting into flames. Sadly, this development comes at about the same time General Eiling (Clancy Brown) targets Firestorm. Whoops.

Both episodes are slated to air Feb. 17 and 18. It sounds like this could be one heck of a fun week for superhero fans. Check out the full synopses below and let us know what you think:

GENERAL EILING TARGETS FIRESTORM — After the nuclear explosion separates Ronnie (guest star Robbie Amell) and Dr. Stein (guest star Victor Garber), Barry (Grant Gustin) and the team believe both men are safe. Caitlin (Danielle Panabaker) is thrilled to have her fiancé back and prepares to resume their life together while Dr. Stein returns to his wife. However, when General Eiling (guest star Clancy Brown) targets Firestorm, Ronnie and Dr. Stein must decide if they are safer together or apart. Meanwhile, Mason Bridge (guest star Roger Hayworth) tells Iris (Candice Patton) that there is something secretive going on at S.T.A.R. Labs and Dr. Stein gives Barry some important information about time travel. Steve Surjik directed the episode written by Keto Shimizu & Ben Sokolowski.

THE RETURN OF DEATHSTROKE AND TOMMY MERLYN — Malcolm (John Barrowman) puts Oliver (Stephen Amell) and Thea (Willa Holland) in a dangerous situation that lands them on Lian Yu with Oliver's former enemy, Deathstroke (guest star Manu Bennett). A flashback reveals when Oliver and Maseo (guest star Karl Yune) returned to Starling City to retrieve the Omega bio weapon, and despite being under strict orders from Amanda Waller (guest star Cynthia Addai-Robinson) not to reveal himself to anyone, Oliver looks in on his family, Laurel (Katie Cassidy) and Tommy (guest star Colin Donnell). Dermott Downs directed the episode written by Marc Guggenheim & Erik Oleson.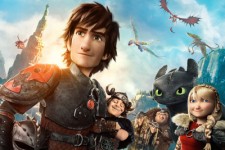 ANNIE AWARDS
Following its win at the 72nd Golden Globe Awards, DreamWorks Animation's How to Train You Dragon 2 took Best Animated Feature top honors at ASIFA-Hollywood's 42nd Annual Annie Awards held Saturday, January 31 at UCLA's Royce Hall.
The full list of nominees for the 42nd Annual Annie Awards
The Best Animated Special Production was awarded to "Cosmos: A Spacetime Odyssey" (Voyager Pictures LLC); Best Animated Short Subject to Feast (Walt Disney Animation Studios); Best Animated TV/Broadcast Commercial to "Flight of the Stories" (Aardman Animations); Best General Audience Animated TV/Broadcast Production for Preschool Children to "Tumble Leaf" (Amazon Studios); Best Animated TV/Broadcast Production for Children's Audience to "Gravity Falls" (Disney Television Animation); Best General Audience Animated TV/Broadcast Production to "The Simpsons" (Gracie Films in association with 20th Century Fox Television); Best Animated Video Game to Valiant Hearts: The Great War (Ubisoft); and Best Student Film to My Big Brother (Savannah College of Art and Design, Jason Rayner).
The Annie Awards honor overall excellence as well as individual achievement in a total of 36 categories from best feature, production design, character animation, and effects animation to storyboarding, writing, music, editing and voice acting, and have often been a predictor of the annual Academy Award for Best Animated Feature. A complete list of winners can be viewed at AnnieAwards.org.
"Our industry waits all year for this event and it never disappoints," said ASIFA-Hollywood Executive Director, Frank Gladstone. "This was a terrific night with something for everyone. It was fun to take a look back at our history, celebrate and honor what we have accomplished over the past year, and even look forward a little to what is in store for 2015 and beyond."
Presenting the coveted Annie trophies this year were the comedy-folk duo Garfunkel & Oates – actress-songwriters Riki Lindhome and Kate Mucucci; Veteran voice talent and industry legend June Foray; Songwriter and music director Richard Sherman; Filmmaker and artist Tomm Moore; Industry professionals Leslie Iwerks, John Musker, Ron Clements and ASIFA-Hollywood president Jerry Beck and Executive Director, Frank Gladstone.
This year's Juried Award recipients included Winsor McCay lifetime achievement award – producers Didier Brunner and Lee Mendelson, and legendary animator Don Lusk; June Foray benevolent service award – author and critic Charles Solomon; Ub Iwerks technical achievement award – DreamWorks Animation's Apollo Software; and the Annie Special Achievement award – The Walt Disney Family Museum.
AGENT CARTER
We've officially hit the halfway mark on ABC's latest Marvel Cinematic Universe adventure, the limited series "Marvel's Agent Carter." With four more episodes to go, the series has a special treat for fans with next week's episode, "The Iron Ceiling," as it features the return of Neal McDonough's Dum Dum Dugan (previously seen in both Captain America: The First Avengers and the Marvel One-Shot "Agent Carter") and the rest of the Howling Commandos!
Set to air next Tuesday, February 3, "The Iron Ceiling" is officially described as follows:
Peggy is finally trusted with a mission and calls upon her trusted Howling Commandos squad for backup. But her cover could be at risk when SSR Chief Dooley also sends Agent Thompson with her.
Airing on ABC Tuesday nights at 9:00pm ET/PT, "Marvel's Agent Carter" stars Hayley Atwell as Agent Peggy Carter, Chad Michael Murray as SSR Agent Jack Thompson, Enver Gjokaj as SSR Agent Daniel Sousa, James D'Arcy as Edwin Jarvis, and Shea Whigham as SSR Chief Roger Dooley. The series was written by Christopher Markus and Stephen McFeely. Executive producers are Tara Butters, Michele Fazekas, Christopher Markus, Stephen McFeely, Chris Dingess, Kevin Feige, Louis D'Esposito, Alan Fine, Joe Quesada, Stan Lee and Jeph Loeb.
"Marvel's Agent Carter" is produced by ABC Studios and Marvel Television.
TOMMORROWLAND
ased on the incredibly secretive nature of the project and the talents involved in the film on screen and off, it's easy to see why 'Tomorrowland' is one of the most anticipated movies of the year. At their joint panel with 'Big Hero 6' at last year's New York Comic Con, Disney debuted the first trailer featuring stars George Clooney and Brit Robertson to a very receptive Main Stage audience. And though fans have to wait until May to uncover the entire mystery, those tuning in for the Super Bowl will get a very special sneak peek.
Recently, the Mouse House carved out a coveted spot of advertising for Brad Bird and Damon Lindelof's upcoming sci-fi adventure during this Sunday's showoff between the Seattle Seahawks vs. the New England Patriots. Accompanying the announcement came a ten-second teaser for the thirty-second ad that will air in front of TV's biggest audience of the year. It doesn't really offer anything new other than a split second of new footage, but it's a nice appetizer for the main course this weekend. You can see the TV spot below, followed by the official synopsis of the film:
Bound by a shared destiny, former boy-genius Frank, jaded by disillusionment, and Casey, a bright, optimistic teen bursting with scientific curiosity, embark on a danger-filled mission to unearth the secrets of an enigmatic place somewhere in time and space known only as "Tomorrowland." What they must do there changes the world—and them—forever.
What do you think of Disney basically releasing a trailer for the trailer of 'Tomorrowland'? Will you be tuning into the Superbowl to catch the whole thing? Let us know in the comment section.
'Tomorrowland' starring George Clooney, Brit Robertson, Hugh Laurie, Raffey Cassidy, Tim McGraw, Judy Greer, Kathryn Hahn, Keegan-Michael Key, and Thomas Robinson hits theaters on May 22, 2015.
TERMINATOR GENISYS
No need to have to sit through several plays of football to see the new trailer for 'Terminator Genisys' as it has been released in advance!
'Terminator Genysis' will basically retcon what we've already seen from the entire franchise. In this installment, Kyle Reese (Jai Courtney) will be sent back in time to protect Sarah Connor (much like he did in the original 1984 film) but it's not the Sarah Connor (Emilia Clarke) that we've come to know. This one is aware of her destiny and is not the naïve young woman that we first met but a savvy warrior woman much like the Sarah Connor from 'Terminator 2'. Raised by the old T-800, she is already knows all about Skynet and what is to become of our world.
The trailer doesn't give away too much but does emphasize that the film will be action packed (as seen by the end over end bus flip) as well as a brief promise of a showdown between a young and old Arnold Schwarzenegger that should be incredible to watch.
The year is 2029. John Connor, leader of the resistance continues the war against the machines. At the Los Angeles offensive, John's fears of the unknown future begin to emerge when TECOM spies reveal a new plot by SkyNet that will attack him from both fronts; past and future, and will ultimately change warfare forever.
'Terminator Genisys' stars Arnold Schwarzenegger, Emilia Clarke, Jason Clarke, Jai Courtney, Matt Smith, Byung-hun Lee, and J.K. Simmons and will be in theaters July 1, 2015.
SATURDAY, JANUARY 31, 2015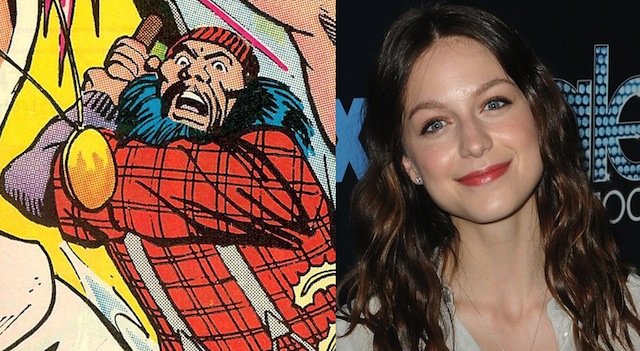 SUPERGIRL NEWS
The identity of the very first villain set to appear on CBS's upcoming Supergirl has been revealed. Most importantly, we also have confirmation that the series will take place in a world in which the Man of Steel DOES exist.

Supergirl will star Melissa Benoist as Kara Zor-El/Danvers, and the very-recently-cast Mehcad Brooks (True Blood) as photographer Jimmy Olsen.

So, who is Kara going toe-to-toe with? According to TV line, her first foe, who will make his appearance in the pilot episode, will be DC Comics villain Lumberjack. Yep, he's a VERY obscure character. According to Matt's Inside Line, THIS:

The CBS freshman is seeking a hulk akin to "Rory McCann, the 6-foot-6 actor from Game of Thrones" to play this "big, burly monster of a man, who has battled Kara's cousin" — that'd be you-know-who — "in the past" and shows up to ascertain her level of power, on behalf of an unseen superior.

So, will we catch a glimpse of (some version of) Supes on the TV show? What does it mean to the DC Cinematic Universe at large? Does it mean Supergirl also exists in that world? Considering the fact that it was hinted (but not confirmed) that CBS's upcoming superhero series may also share the same TV universe as The CW's Arrow and The Flash — two series that have been confirmed NOT to be part of the DCU — it could mean Supergirl might also be left out in the cold, or that we'll be seeing a different version of Big Blue. But until we get official word/confirmation, we'll just have to wait and see. Kryptonian food for thought, though.

As for the use of Lumberjack as Kara's first adversary? Meh. Maybe he'll just be a (very big) blip on Supergirl's radar until someone a little bit more...super, comes along.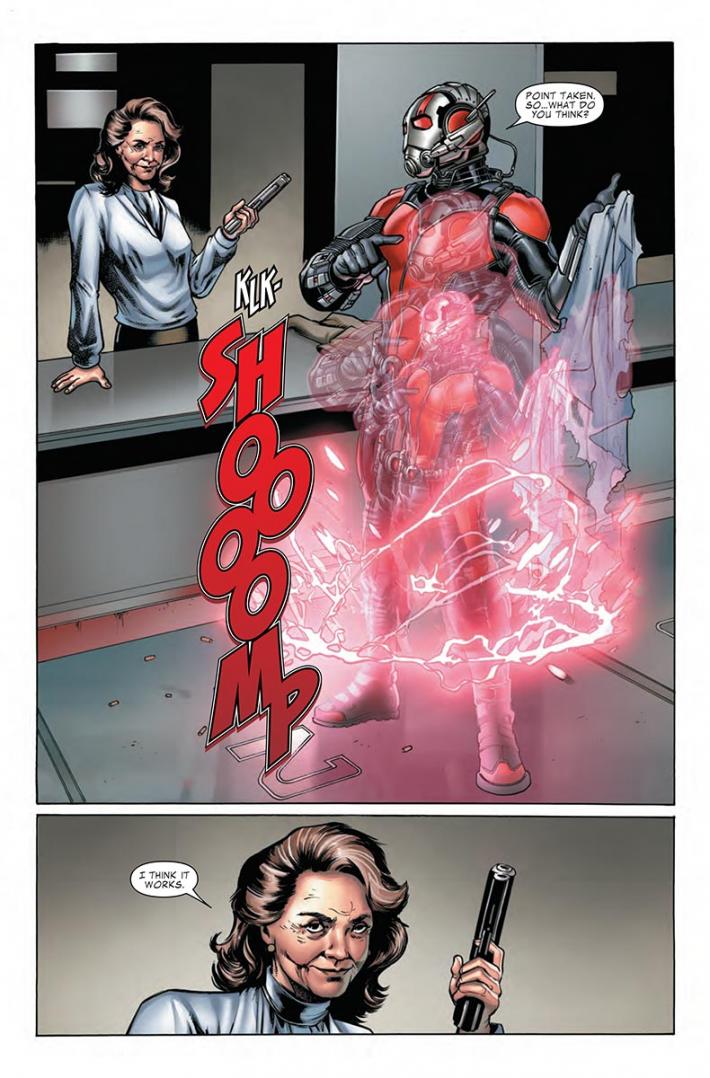 ANT-MAN - AGENT CARTER CONNECTION
With Marvel's Ant-Man film hitting later this year, the company has put out a prequel comic that drops some major intel on Dr. Hank Pym's tenure as the tiny hero.
Marvel has been dabbling with these comic prequels the past few years, which are actually set within the Marvel Cinematic Universe (MCU) and not the comic universe proper — meaning they officially fit into the film continuity. With Ant-Man opening July 17, the first issue of the official Ant-Man prequel comic lands on shelves this Wednesday.
The comic is set well before the events of the Ant-Man film, when Dr. Hank Pam (Michael Douglas) is a younger man apparently working in some capacity with S.H.I.E.L.D. during the Cold War era. So, who is his contact in this instance? None other than Peggy Carter, played by Hayley Atwell on the big screen and currently in her own (awesome) spinoff TV series at ABC.
We'd heard rumblings an aged-up version of Peggy could show up in Ant-Man flashbacks (she already appeared in the modern day as an old woman in Captain America: The Winter Soldier), and now we seem to know the context of her appearance. Pym was working with S.H.I.E.L.D., and she apparently helped him test out the tech by shooting at him.
ARROW
The CW has unveiled an extended teaser for next week's episode of Arrow, and this thing looks more like a season finale than a regular installment. Seriously, this is absolutely epic.
Spoilers ahead for next week's episode of Arrow!
First up, it looks like Oliver (Stephen Amell) will be heading back to Starling City — just in time for all hell to break loose as the remaining members of his team face off with Brick's (Vinnie Jones) army for control of The Glades. The scenes look massive, and again, just as big as anything you might see in a season-finale-caliber event.
The Arrow Team has gone through a lot in Oliver's absence, and it looks like they might finally be getting it together. Though, admittedly, they still seem to be insanely outmatched. But at least Laurel seems to be holding her own, which is a nice change of pace for the Canary 2.0. Diggle and Roy are also knee-deep in bad guys.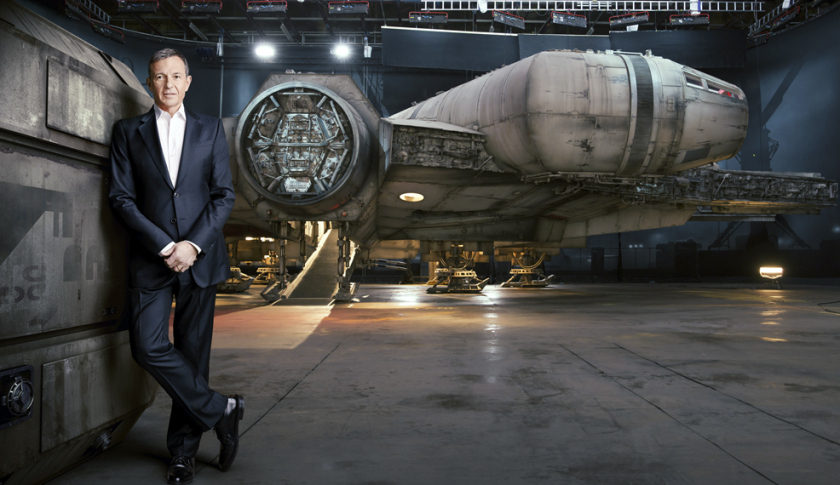 MORE STAR WARS SOONER THAN LATER
Disney chairman and CEO Bob Iger released an annual report for the company to stockholders this week, which included some very interesting tidbits about the 'Star Wars' franchise. Below is the part pertaining to the galaxy far, far away:
"As one of the few people allowed to visit the set during filming….and one of the fewer who's seen most of the footage…I can assure the millions of Star Wars fans who have spent the last decade hoping for a new movie this one will be worth the wait. And it's only the beginning of a new era of exceptional Star Wars storytelling; next year we'll release our first standalone movie based on these characters, followed by Star Wars: Episode VIII in 2017, and we'll finish this trilogy with Episode IX in 2019."
Star-Wars-The-Force-Awake-010 red lightsaberDid Bob Iger just confirm we'll be getting a new film in this trilogy every other year? I believe so, probably with all of them set to hit theaters in December, if they follow the pattern of 'Star Wars: The Force Awakens' (December 18, 2015) and the stand-alone 'Star Wars' movie (December 16, 2016).
Also of note is the fact that Iger has seen most of the footage from the movie already and truly seems to think that the film is 'worth the wait.' Of course there's alway a chance of that just being the words of a good CEO who wants to build excitement for a product, but in this case, I truly think Iger is excited by what he has seen.
There's also his word choice here, such as when he says they'll "finish this trilogy,' which might just imply that the studio is already planning a sequel trilogy to the, well, sequel trilogy. Also his phrasing about the stand-alone film, stating "we'll release our first standalone movie based on these characters," which might mean that the stand-alone film will be about the characters introduced in 'Star Wars: The Force Awakens,' which would be a neat trick since the stand-alone is supposed to take place about 30 years before JJ Abrams' film.
No matter how you read it, it seems Disney and Iger have a lot of excitement for the release of the film, which should also get the fans excited, as we are less than 11 months away from the premiere. And as long as the film is better the 'The Phantom Menace,' (which honestly shouldn't be that hard), Disney has nothing to worry about.

LEWIS AND CLARK COMING TO HBO
HBO has greenlit "Lewis and Clark," with production on the six-hour miniseries to begin this summer, it was announced today by Michael Lombardo, president, HBO Programming. Casey Affleck (Interstellar; Oscar nominee for The Assassination of Jesse James by the Coward Robert Ford) stars as Meriwether Lewis and Matthias Schoenaerts (the upcoming Far from the Madding Crowd; César Award winner for Rust and Bone) stars as William Clark.
The miniseries is executive produced by Tom Hanks (Emmy winner for HBO's "The Pacific"), Gary Goetzman (Emmy winner for HBO's "Game Change"), Edward Norton (HBO's "By the People: The Election of Barack Obama"), Brad Pitt (Emmy winner for HBO's "The Normal Heart"), Dede Gardner (Emmy winner for HBO's "The Normal Heart"), Tim Kelly and Adam Leipzig.
"In 'Lewis and Clark,' we can see American idealism and the breathtaking natural beauty of the continent, as well as the complexities and tragedies of what came to be known as America's 'manifest destiny'," said Lombardo. "We are tremendously excited to bring together this incredible group of talents to tell a seminal American story."
Based on the book "Undaunted Courage," by Stephen E. Ambrose, "Lewis and Clark" tells the story of America's first contact with the land and native tribes of the country west of the Mississippi River. The miniseries follows the epic journey of the Corps of Discovery and its captains, Meriwether Lewis and William Clark, who traverse uncharted territory on a mission to deliver President Jefferson's message of sovereignty as they search for his fabled all-water route to the Pacific. "Lewis and Clark" focuses not just on their incredible achievements, but also on the physical, spiritual and emotional toll the expedition takes on them.
HBO and National Geographic Studios present a Playtone, Plan B and Class 5 production, to be directed by John Curran (The Painted Veil). The writers are Michelle Ashford (Emmy nominee for HBO's "The Pacific"), John Curran and Edward Norton.

EXTANT ADDS JEFFREY DEAN MORGAN
Jeffrey Dean Morgan ("Grey's Anatomy," "Supernatural," Watchmen) has been cast as a series regular in the CBS summer drama series "Extant," starring Academy Award-winner Halle Berry, from Steven Spielberg's Amblin Television and CBS Television Studios.
Morgan will play JD Richter, a roguish womanizer and a cop of the future who is a mercenary/bounty hunter. He is free-wheeling, hard-drinking and fearless, bordering on reckless, mostly because he's got nothing to lose. He is the everyman who thought he had seen everything until Molly Woods (Halle Berry) enters his life. The second season will premiere in summer 2015.
"Extant" is a serialized mystery thriller about female astronaut Molly Woods, who discovers she has unwittingly put the human race on a path to destruction, and that she and a mysterious stranger may be the only hope for survival.
Morgan's television credits also include "Magic City" and the upcoming miniseries "Texas Rising." His feature film credits include The Losers, P.S. I Love You and the upcoming Bus 657, alongside Robert De Niro.
THE ZOCALO TODAY
Be sure to check out The Zocalo Today on Facebook as well as at ISN News: The Zocalo Today on Yahoo Groups. Did you miss the news from yesterday -- or earlier in the week. Catch up by going to the January News Archive.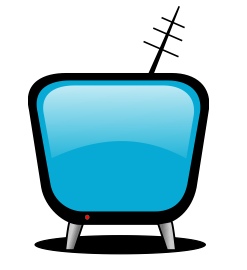 ON THE TUBE TONIGHT
7:00pm on ABC Family
Back to the Future
In this 1980s sci-fi classic, small-town California teen Marty McFly (Michael J. Fox) is thrown back into the '50s when an experiment by his eccentric scientist friend Doc Brown (Christopher Lloyd) goes awry. Traveling through time in a modified DeLorean car, Marty encounters young versions of his parents (Crispin Glover, Lea Thompson), and must make sure that they fall in love or he'll cease to exist. Even more dauntingly, Marty has to return to his own time and save the life of Doc Brown.

8:00pm on CBS
NCIS
Season 12, Episode 1: Twenty Klicks
Gibbs and McGee's mission to Russia to escort a computer engineer home becomes compromised.

8:00pm on BBC America
Star Trek: The Next Generation
Season 2, Episode 20: The Emissary
Worf's former love arrives to settle a disagreement between Klingons and the Federation.

8:00 and 10:00pm on FX
How to Train Your Dragon
Hiccup (Jay Baruchel) is a Norse teenager from the island of Berk, where fighting dragons is a way of life. His progressive views and weird sense of humor make him a misfit, despite the fact that his father (Gerard Butler) is chief of the clan. Tossed into dragon-fighting school, he endeavors to prove himself as a true Viking, but when he befriends an injured dragon he names Toothless, he has the chance to plot a new course for his people's future.

9:00pm on CBS
CSI: Crime Scene Investigation
Season 15, Episode 4: The Book of Shadows
When a chemistry teacher's science experiment goes terribly wrong, the CSI team suspects foul play.

9:00pm on BBC America
Star Trek: The Next Generation
Season 2, Episode 21: Peak Performance
The Enterprise team members participate in a war game.

9:00pm on Syfy
Abraham Lincoln vs. Zombies
While the Civil War rages, President Abraham Lincoln undertakes an even tougher task -- destroying the Confederate walking dead.

9:30pm on ABC Family
Back to the Future Part II
In this zany sequel, time-traveling duo Marty McFly (Michael J. Fox) and Dr. Emmett Brown (Christopher Lloyd) return from saving Marty's future son from disaster, only to discover their own time transformed. In this nightmarish version of Hill Valley, Marty's father has been murdered and Biff Tannen, Marty's nemesis, has profited. After uncovering the secret to Biff's success -- a sports almanac from the future -- Marty and the Doc embark on a quest to repair the space-time continuum.

10:00pm on CBS
Criminal Minds
Season 10, Episode 2: Burn
The team members search for a vengeful suspect who was once abused.

10:00pm on BBC America
Star Trek: The Next Generation
Season 2, Episode 22: Shades of Gray
Pulaski probes Riker's memory to save him from an organism in his nervous system.

KEEPING UP WITH JMS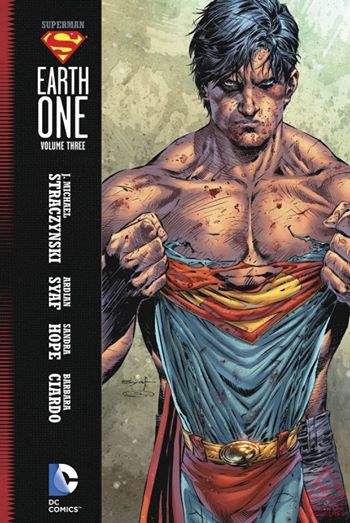 SUPERMAN: EARTH ONE VOLUME 1
Superman is back next week in a third volume, written by screenwriter and comics author J. Michael Straczynski (Brave and the Bold, Babylon Five), with art by Ardan Syaf (Bat Girl). In this book, a young Superman is just figuring out how to balance his life as Clark Kent with his heroic duties. And meanwhile his nemesis Lex Luthor is also beginning to figure out just what Superman's weakness may be…

The new Superman series is the latest addition to DC's Earth One line of graphic novels. The storylines follow DC's top heroes in origin stories with a fresher take to appeal to new generations of graphic novel readers. And so far, the line has been a hit, with the first book, 2010's Superman: Earth One Volume 1 hitting the NY Times bestseller list, and leading the way for further series featuring Batman and the Teen Titans. With Syaf's crisp, dynamic art—illuminated by Barbara Ciardo's coloring— and Straczynski's surehanded storytelling, it's a refreshing take on one of comics most lasting characters that new and veteran readers can enjoy. It's also proof that superheroes can succeed in the original graphic novel format. The Earth One series continues in May with the second volume of Batman: Earth One by Geoff Johns and Gary Frank.

Superman Earth One: Volume 3 goes on sale on February 4th in comics shops and February 10th in bookstores.

To see more, go to Publishers Weekly.








Here is a quote from J. Michael Straczynski about emotions.
I had this theory that the more important and intimate the emotion, the fewer words are required to express it.
First it's in dating: "Will you go out with me?" Six words.
"Honey, I care for you." Five words.
"You matter to me." Four words.
"I love you." Three words.
"Marry me." Two words.
But what's left? What's the one most important and intimate word you can ever say to somebody? It's "goodbye."
While Michael O'Hare (Sinclair), Andreas Katsulas (G'Kar), Rick Biggs (Dr. Franklin), Tim Choate (Zathras) and Jeff Conoway (Zach Allen) are no longer with us, we will not forget their wonderful personalities and talent -- as well as their significant contributions to the BABYLON 5 universe. Be sure to visit In Memory Of for more information about memorial efforts.
Until we met again, in a place where no shadows fall.
BABYLON 5 BIRTHDAYS
JANUARY
January 3 - Danica McKellar (Centauri noble Aria Tensus in the "The War Prayer.")
January 9 - David Allen Brooks
January 10 - William Sanderson (Desmond "Deuce" Modichenko in Grail)
January 13 - Richard Moll (Max in "Hunter,Prey")
January 24 - Peter Woodward
January 27 - Julie Caitlin Brown
January 27 - Tamilyn Tomita

Have I missed anyone? If you know the birthday of someone connected with Babylon 5, pass the information along. We want to include everyone in our Happy Birthday Wishes.



BABYLON 5 MUSIC VIDEOS AND TRIBUTES
John Hudgens has created many Babylon 5 videos, but I believe this is the most moving. It was first shown at the Phoenix Comic Con 20th Anniversary and honors many of the Babylon 5 familywho have passed on.

Here is a link to John's Babylon 5 videos:
https://www.youtube.com/user/Babylon5MusicVideos?feature=watch

Richard Biggs memorial: http://www.youtube.com/watch?v=HyD4L8yNtsA

Andreas Katsulas memorial: http://www.youtube.com/watch?v=h2UQ2l9NPIg

- This is the extended version that I did for Andreas' widow ater the original cut was released on the net. It's never been seen online until now.

For those of you who've never seen these, I hope you enjoy them - and for those that have (and emailed me many times over the years about releasing them), I hope they're as good as you remember. Working with Joe on these videos was one of the highlights of my career, and I'll be forever grateful to him for the doors these have opened for me. I'm proud to have them on my resume.

John Hudgens
www.zteamproductions.com








PENSACON - Pensacola Comic Con
Dates: February 27 - March 1, 2015
Place: Pensacola, Florida
Guests: Julian Glover, John Hudgens, Herbert Jefferson, Jr., Daavid Fielding, Lisa Bowerman, David Warner, Iita Ford, Natalia Tena, Marina Sirtis, Mira Furlan, Michael Biehn, Nichelle Nichols, Tony Todd, and many more
For more information about the convention, go to pensacon.com.

MEGACON 2015
Dates: April 10-12, 2015
Place: Orange County Convention Center in Orlando, FL

STEEL CITY CON
Dates: April 10-12, 2015
Place: Monroeville Convention Center, Monroeville, PA
Guests include: Ari Lehman (First "Jason Moorhees"); Noah Wyle (Falling Skies, The Librarian); Tom Wopat (Dukes of Hazzard - Sunday only); Doug Bradley (Lord Cenobite-Hellraiser films), Ray Park (Darth Maul-Star Wars); Gates McFadden (Star Trek: Next Generation); Karen Allen (Raiders of the Lost Ark), and more.
For more information, go to www.steelcitycon.com.

TREKLANTA
Dates: April 24-26, 2015
Place: Atlanta Marriott Century Center, Atlanta, GA
Guests: Jason Carter, Sean Kenney, Keith R.A. DeCandido, and more
For more information, go to http://www.trektrax.org/.

FED-CON 24
Dates: May 21-24, 2015
Place: Maritim Hotel, Dusseldorf, Germany
Guests: Sam Jones, Aaron Douglas, Grant Bowler and more to come
For more information, go to http://www.fedcon.de/en/.

PHOENIX COMIC CON 2014
Dates: May 28-31, 2015 Place: Phoenix Convention Center, Phoenix, Arizona
For more information, go to http://www.phoenixcomicon.com/. SOUTH FLORIDA SUPER CONVENTION
Date: Late June 2015
Place: Miami Beach Convention Center SPECIAL ANNOUNCEMENTS!
Wizard World Conventions has a large number of events planned for the year. Be sure to visit the page to see if there is a convention of interest near you.

Creation Entertainment has a large number of conventions planned for the next several months. They include stars from TWILIGHT, SUPERNATURAL, STARGATE, FARSCAPE, XENA, SERENITY, STAR TREK, etc. Check out their calendar to see if one will be in your neighborhood soon. Don't miss their Videos page as well. It is full of some priceless video from a number of conventions.

Be sure to visit the referenced sites to see if there have been changes in dates/guests attending. Visit our Convention Calendar for a full listing of upcoming conventions.
BACK ISSUES OF THE ZOCALO TODAY
The front page of the The Zocalo Today changes daily, so be sure to check the back issues to make sure that you haven't missed anything IMPORTANT! I hope you will become a regular visitor to The Zocalo Today!
---
Take care and I look forward to hearing from you.
Sandra Bruckner (sgbruckner@isnnews.net)
Editor/Publisher
ISN News: The Zocalo Today
http://www.isnnews.net
Copyright - SBruckner, 1999-2015