The Zocalo Today

Welcome to ISN News: The Zocalo Today. Babylon 5 celebrated its 20th Anniversary but because of the quality of the series, fans are still out there supporting the show -- and new ones are joining each day. With J. Michael Straczynski promising a new production in the near future, we need to continue support of the show -- bringing new people to watch and discuss the show. Join in the discussion today on Facebook or Twitter.

If you have questions or items for the news, drop me a line at sgbruckner@isnnews.net.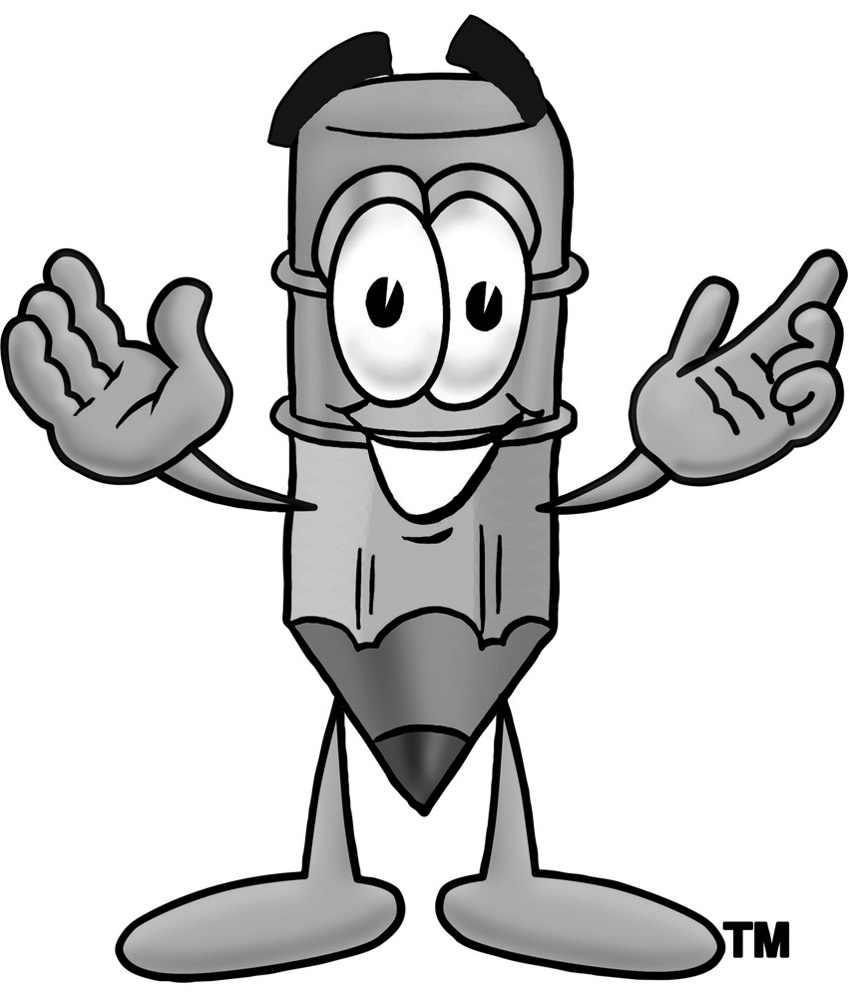 TODAY'S NEWS
FRIDAY, APRIL 17, 2015
STAR WARS: THE FORCE AWAKENS
Rarely does a certain galaxy seem quite as far, far away as it does when a new Star Wars trailer drops, as proven by Thursday's release of the second peek at this year's Star Wars: Episode VII — The Force Awakens. The new trailer, released to coincide with the beginning of the four-day Star Wars Celebration event in Anaheim, Calif. (an event being live-streamed at the official Star Wars site), gives audiences a closer look at what director J.J. Abrams has done to the space opera universe first unveiled by George Lucas in 1977's Star Wars. Over a monologue from Luke Skywalker talking about the strength of the Force in his family (and a shot of Darth Vader's partially destroyed helmet), the audience is treated to a number of visual references to earlier movies in the series, including a downed Star Destroyer, a number of Storm Troopers and a fight between a Tie Fighter and the Millennium Falcon. But nothing was as potent a moment of nostalgia as the final shot, with Han Solo showing up onscreen and telling Chewbacca, "Chewie, we're home." Millions of fans immediately agreed. The Force Awakens features the return of original franchise leads Mark Hamill, Harrison Ford and Carrie Fisher, alongside newcomers Oscar Isaac, Daisy Ridley and John Boyega. Also appearing in the movie are Adam Driver, Lupita Nyong'o, Andy Serkis and Domhnall Gleeson. Star Wars: The Force Awakens will be released Dec. 18.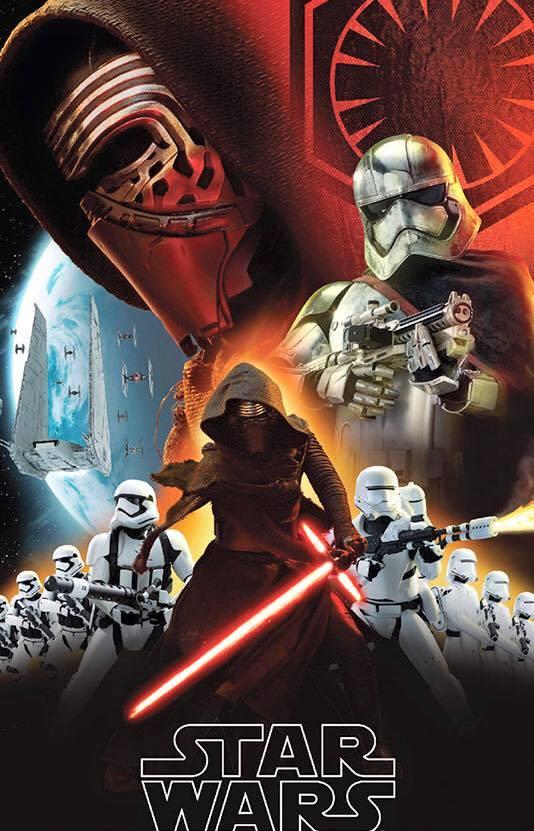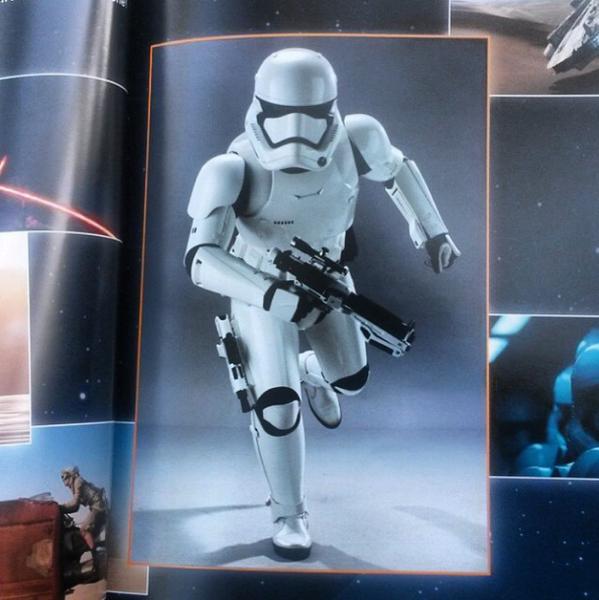 MORE STAR WARS
Today is truly a fantastic day to be a Star Wars fan who believes in a galaxy far, far away. Why? It's because of those three fantastic Star Wars: The Force Awakens promo posters that have made their way online -- ahead of the brand-new trailer that was released yesterday, all tied into Star Wars Celebration. What's cool about them is that they're giving us what may be our best look yet at the movie's mysterious villain, Kylo Ren (I really love that mask!). We also have a look at those redesigned stormtroopers and Empire spaceships. And talking about those stormtroopers, a leaked image from the official Star Wars Celebration (kicking off TODAY) promo booklet is also making the rounds, revealing a first full look at the Empire's footsoldiers in action.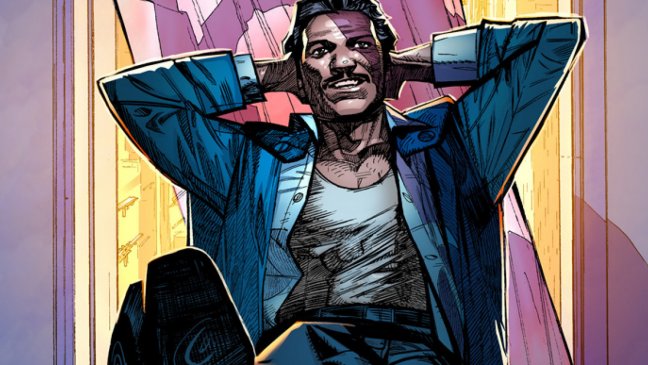 STAR WARS - LANDO CALRISSIAN
He's a card player, gambler, scoundrel — and, starting this July, the star of his very own comic book. Yes, even if he's not showing up in Star Wars: The Force Awakens, everything's still coming up Lando Calrissian. "Is Lando Calrissian the coolest character in all of Star Wars?" asked Charles Soule, who will be writing the new comic book mini-series. "Depends on who you ask, probably. But if you ask me, the answer is yes, and I plan to prove it with this story." The new series, illustrated by former Daredevil artist Alex Maleev, will be set prior to the events of The Empire Strikes Back and follows Lando before he was the man in charge of Cloud City. Soule told StarWars.com, the suave character will be "a man trying to make his way through an uncaring universe determined not to recognize that he was undeniably the coolest man in the galaxy." And Calrissian is determined to change that. Star Wars: Lando will be Marvel's fifth Star Wars launch this year, following the successful debuts of Star Wars; Star Wars: Darth Vader; Star Wars: Princess Leia; and Kanan: The Last Padawan. The publisher has also announced two future tie-ins to the upcoming Star Wars: The Force Awakens movie for release this fall.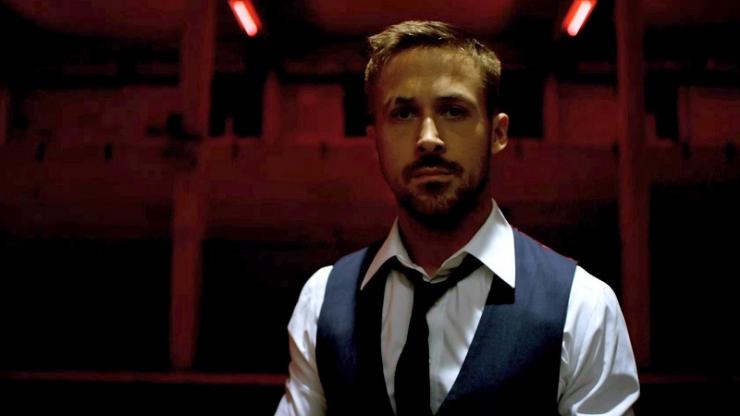 BLADE RUNNER
It's been a huge day for Harrison Ford fans. Earlier, we saw him reprise his role as Han Solo in the latest trailer for Star Wars: The Force Awakens. Now there's a major update regarding another sequel he's attached to, Blade Runner. According to multiple sources, Oscar nominee Ryan Gosling is in talks to join the followup to Ridley Scott's sci-fi thriller. The original debuted in 1982 and featured Ford's Rick Deckard, who is returning for the new film, directed by Denis Villeneuve (Prisoners) and executive-produced by Scott. The Blade Runner sequel is co-written by Michael Green and Hampton Fancher. Fancher previously penned the first movie (with David Webb Peoples), which was based on the Philip K. Dick novel Do Androids Dream of Electric Sheep? As for Gosling, there's no word on who he'll play, but we do know the story will be set decades after the events of the first film. Production is scheduled to begin in summer 2016. Last week, it was announced that Gosling would headline Guillermo del Toro's next project, The Haunted Mansion. Like Pirates of the Carribean, it's based on a popular Disneyland theme park attraction. The film's been in development for five years and is finally gaining momentum. It looks like Gosling is on a roll. INSIDE OUT
Pixar is thinking way outside the box for its latest film, and here's our first clip from the emotion-focused romp Inside Out. The film is set inside the mind of a young girl, and follows the lives of her "emotions" as they deal with the situations around her. The cast of characters include Joy (Amy Poehler), Fear (Bill Hader), Disgust (Mindy Kaling), Anger (Lewis Black) and Sadness (Phyllis Smith). The concept is unique, and it's encouraging to see Pixar trying to push the boundaries again. The first clip follows the emotions as they scramble around getting ready for the first day of school, as Poehler's Joy tries to manage everyone and ensure there are enough daydreams stocked up in case class is boring. Oh, she also has to make sure Sadness doesn't turn the day into a downer. Is it kind of weird? Sure. But, judging by the first clip, it looks like it should definitely fit into the classic Pixar mold (in more ways than one).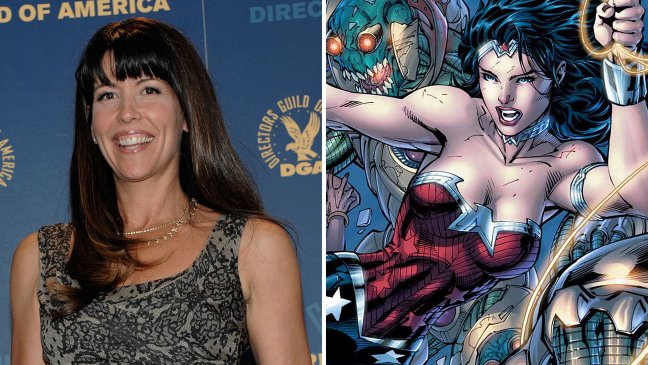 WONDER WOMAN
Just days after losing a director for Wonder Woman, Warners has quickly found another filmmaker to pick up the reins on the high-profile project. Patty Jenkins, who at one point was to direct Thor 2 for rival Marvel Studios, has closed a deal to helm Warner Bros.' female superhero movie. Warners moved at lightning speed to sew up another director after parting ways Monday with Michelle MacLaren, the experienced TV director and producer who was to have made her feature directorial debut with Wonder Woman. Creative differences were cited as the reasons for MacLaren's departure. Selecting Jenkins helps Warners avoid what some saw as a gender bias against women directors helming superhero tentpoles. Ironically, Jenkins would have been the first female director on a Marvel movie if she had continued on Thor 2. She will now become the first female director to handle a big project in Warner's developing DC universe. The studio needed to move quickly in order not to lose momentum on the project, which has been slotted for 2017 and has Gal Gadot attached to star. Jenkins is also another experienced TV filmmaker, although she actually got her start in movies. Her debut film was Monster, the indie that won Charlize Theron a best acting Oscar. But showing how hard the film world can be for female directors, Jenkins has had a tough time finding a follow-up feature. She did, however, make a mark in TV, including directing the pilot for AMC's acclaimed crime drama The Killing.
THE ZOCALO TODAY
Be sure to check out The Zocalo Today on Facebook as well as at ISN News: The Zocalo Today on Yahoo Groups. March News Archive.
ON THE TUBE TONIGHT
8:00pm on NBC
Grimm
Episode: Mishipeshu NEW S04, E18
An investigation leads Nick and Hank to the path of a Native American power quest; Juliette's behavior gets her in trouble with the law; Rosalee and Monroe turn to Captain Renard for help. 8:00pm on AMC
Jurassic Park III (2001)
A paleontologist and a couple outrun cloned dinosaurs after their plane crashes on an island.
Sam Neill, William H. Macy, Tea Leoni, Alessandro Nivola, Trevor Morgan 8:00pm on BBC America
Lara Croft Tomb Raider: The Cradle of Life (2003)
A globe-trotter must find Pandora's box before a maniacal scientist can harness its power for world domination.
Angelina Jolie, Gerard Butler, Ciarán Hinds, Christopher Barrie, Noah Taylor 8:00pm on FX
The Amazing Spider-Man (2012)
Peter Parker's quest to solve his parents' disappearance puts him on a collision course with a scientist's deadly alter ego, the Lizard.
Andrew Garfield, Emma Stone, Rhys Ifans, Denis Leary, Campbell Scott 8:00pm on Syfy
Bitten
Episode: Bad Blood PREMIERE NEW S02, E01
Elena and the pack are on the hunt for Malcolm; Jeremy receives an ultimatum from the Council of International Alphas that challenges his leadership. 9:00pm on ABC Family
Happy Feet Two (2011)
Reluctant to dance, the son of Mumble the tap-dancing penguin runs away from home and meets a penguin that can fly. Animated.
Elijah Wood, Robin Williams, Hank Azaria, Alecia Moore (P!nk), Brad Pitt 9:00pm on Syfy
Bitten
Episode: Scare Tactics NEW S02, E02
Clay investigates a mysterious symbol that may be related to witchcraft; the pack is faced with the disturbing truth that witches live among them. 10:00pm on Syfy
Lost Girl
Episode: Like Hell S05, E02 (First Aired: Dec. 14, 2014)
Bo needs help from a family member; Lauren encounters a spirit. 10:01pm on AMC
Van Helsing (2004)
A monster-hunter joins forces with a beautiful woman to battle Dracula and otherworldly creatures in Transylvania.
Hugh Jackman, Kate Beckinsale, Richard Roxburgh, David Wenham, Shuler Hensley
KEEPING UP WITH JMS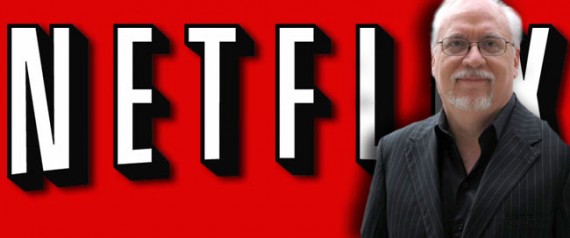 SENSE8
"Sense8," the sci fi thriller from J. Michael Straczynski and Andy and Lana Wachowski, will make its Netflix debut on June 5. The Wachowskis' first television venture, the series is touted as "a gripping global tale of minds linked and souls hunted." Brian J. Smith (SGU Stargate Universe), Tuppence Middleton (Jupiter Ascending), Aml Ameen (The Maze Runner), Doona Bae (Cloud Atlas), Miguel Silvestre (Velvet), Tena Desae (The Best Exotic Marigold Hotel), Max Riemelt (Amnesia) and Jamie Clayton (Dirty Work) play eight characters who are both emphatically linked — which gives them the ability to access each other's thoughts, feelings and deepest secrets — and hunted by an organization that wants to learn more about this power through any means possible. Daryl Hannah (Kill Bill), Naveen Andrews (Lost), Freema Agyeman (Doctor Who), Alfonso Herrera, Erendira Ibarra and Terrence Mann (The Dresden Files) also star. The 10-episode series was ordered in March 2013.








Here is a quote from J. Michael Straczynski about emotions.
I had this theory that the more important and intimate the emotion, the fewer words are required to express it.

First it's in dating: "Will you go out with me?" Six words.
"Honey, I care for you." Five words.
"You matter to me." Four words.
"I love you." Three words.
"Marry me." Two words.
But what's left? What's the one most important and intimate word you can ever say to somebody? It's "goodbye."

While Michael O'Hare (Sinclair), Andreas Katsulas (G'Kar), Rick Biggs (Dr. Franklin), Tim Choate (Zathras) and Jeff Conoway (Zach Allen) are no longer with us, we will not forget their wonderful personalities and talent -- as well as their significant contributions to the BABYLON 5 universe. Be sure to visit In Memory Of for more information about memorial efforts.
Until we met again, in a place where no shadows fall.
BABYLON 5 BIRTHDAYS
APRIL
Phil Morris - April 4 (Season 3-Lt. Bill Trainor, EAS Alexander)
Christopher Franke - April 6
Maggie Egan - April 11
Tony Dow - April 13
Erick Avari - April 13 (Rabbi Leo Mayers in "And the Rock Cried Out, No Hiding Place" -Season 3.) Warren Takeuchi - April 19
Peter Jurasik - April 25

Have I missed anyone? If you know the birthday of someone connected with Babylon 5, pass the information along. We want to include everyone in our Happy Birthday Wishes.



BABYLON 5 MUSIC VIDEOS AND TRIBUTES
John Hudgens has created many Babylon 5 videos, but I believe this is the most moving. It was first shown at the Phoenix Comic Con 20th Anniversary and honors many of the Babylon 5 familywho have passed on.

Here is a link to John's Babylon 5 videos:
https://www.youtube.com/user/Babylon5MusicVideos?feature=watch

Richard Biggs memorial: http://www.youtube.com/watch?v=HyD4L8yNtsA

Andreas Katsulas memorial: http://www.youtube.com/watch?v=h2UQ2l9NPIg

- This is the extended version that I did for Andreas' widow ater the original cut was released on the net. It's never been seen online until now.

For those of you who've never seen these, I hope you enjoy them - and for those that have (and emailed me many times over the years about releasing them), I hope they're as good as you remember. Working with Joe on these videos was one of the highlights of my career, and I'll be forever grateful to him for the doors these have opened for me. I'm proud to have them on my resume.

John Hudgens
www.zteamproductions.com








TREKLANTA
Dates: April 24-26, 2015
Place: Atlanta Marriott Century Center, Atlanta, GA
Guests: Jason Carter, Sean Kenney, Keith R.A. DeCandido, and more
For more information, go to http://www.trektrax.org/.

WIZARD WORLD COMIC CON LAS VEGAS
Dates: April 24-26
Place: Las Vegas Convention Center
Guests: Tom Mison, Kevin Sorbo, Billy Martin, and many more
For more information, go to http://www.wizardworld.com/home-lasvegas.html

WIZARD WORLD COMIC CON PHILADELPHIA
Dates: May 5-10, 2015
Place: Pennsylvania Convention Center
Guests: Nathan Fillion, Ben McKenzie, Stephen Amell, Hayley Atwell and many more
For more information, go to http://www.wizardworld.com/home-philadelphia.html FED-CON 24
Dates: May 21-24, 2015
Place: Maritim Hotel, Dusseldorf, Germany
Guests: Sam Jones, Aaron Douglas, Grant Bowler and more to come
For more information, go to http://www.fedcon.de/en/. PHOENIX COMIC CON 2014
Dates: May 28-31, 2015 Place: Phoenix Convention Center, Phoenix, Arizona
For more information, go to http://www.phoenixcomicon.com/. AWESOME CON
Dates: May 29-31, 2015
Place: Washington Convention Center, Washington, DC
Guests: George Takei, William Shatner, Sean Astin, John Rhys-Davies - and many, many more
For more information, go to http://www.awesome-con.com/. SOUTH FLORIDA SUPER CONVENTION
Date: June 25-28, 2015
Place: Miami Beach Convention Center
Guests: Billie Piper (Dr Who, Penny Dreadful, Secret Diary of a Call Girl); Maximillian Hernandez (Agents of S.H.I.E.L.D. Walking Dead); Brett Dalton (Agents of S.H.I.E.L.D.); Paul McGann, Simon Fisher-Becker (Dr. Who); Walter Koenig (Babylon5, Star Trek); Nichelle Nichols, Marina Sirtis (Star Trek); Billy Dee Williams, Peter Mayhew (Star Wars) and Lew Temple, Vincent Ward, Daniel Thomas (Walking Dead), Robin Curtis (Star Trek)
For more information, go to http://floridasupercon.com/. STAR TREK: THE OFFICIAL CONVENTION
Date: August 6-9, 2015
Place: Rio Suites Hotel, Las Vegas, Nevada
Guests: William Shatner, Karl Urban, Jeri Ryan, Walter Koenig, James Darren - and many more
For more information, go to http://www.creationent.com/cal/st_lasvegas.html. SHORE LEAVE 37
Dates: August 7-9, 2015
Place: Hunt Valley Inn, Hunt Valley, MD
Guests: John Barrowman, David Nykl, Daniel Davis, Shawn Ashmore, Aaron Ashmore and many more
For more information, go to WORLDCON 2015: Sasquan
Dates: August 19-23, 2015
Place: Spokane, Washington
Guests: David Gerrold will be one of the featured guests
For More information, go to http://sasquan.org.
The Sasquan website says they are looking for help. Anyone looking for a way to help defray expenses, can go to sasquan.org and volunteer some time.
Hugo Nominations - Also deadline is drawing near to nominate. Nominations are due by March 10 at 11:59pm. SPECIAL ANNOUNCEMENTS!
Wizard World Conventions has a large number of events planned for the year. Be sure to visit the page to see if there is a convention of interest near you.

Creation Entertainment has a large number of conventions planned for the next several months. They include stars from TWILIGHT, SUPERNATURAL, STARGATE, FARSCAPE, XENA, SERENITY, STAR TREK, etc. Check out their calendar to see if one will be in your neighborhood soon. Don't miss their Videos page as well. It is full of some priceless video from a number of conventions.

Be sure to visit the referenced sites to see if there have been changes in dates/guests attending. Visit our Convention Calendar for a full listing of upcoming conventions.
BACK ISSUES OF THE ZOCALO TODAY
The front page of the The Zocalo Today changes daily, so be sure to check the back issues to make sure that you haven't missed anything IMPORTANT! I hope you will become a regular visitor to The Zocalo Today!
---
Take care and I look forward to hearing from you.
Sandra Bruckner (sgbruckner@isnnews.net)
Editor/Publisher
ISN News: The Zocalo Today
http://www.isnnews.net
Copyright - SBruckner, 1999-2015