The Zocalo Today

Welcome to ISN News: The Zocalo Today. Babylon 5 celebrated its 20th Anniversary but because of the quality of the series, fans are still out there supporting the show -- and new ones are joining each day. With J. Michael Straczynski promising a new production in the near future, we need to continue support of the show -- bringing new people to watch and discuss the show. Join in the discussion today on Facebook or Twitter.

If you have questions or items for the news, drop me a line at sgbruckner@isnnews.net.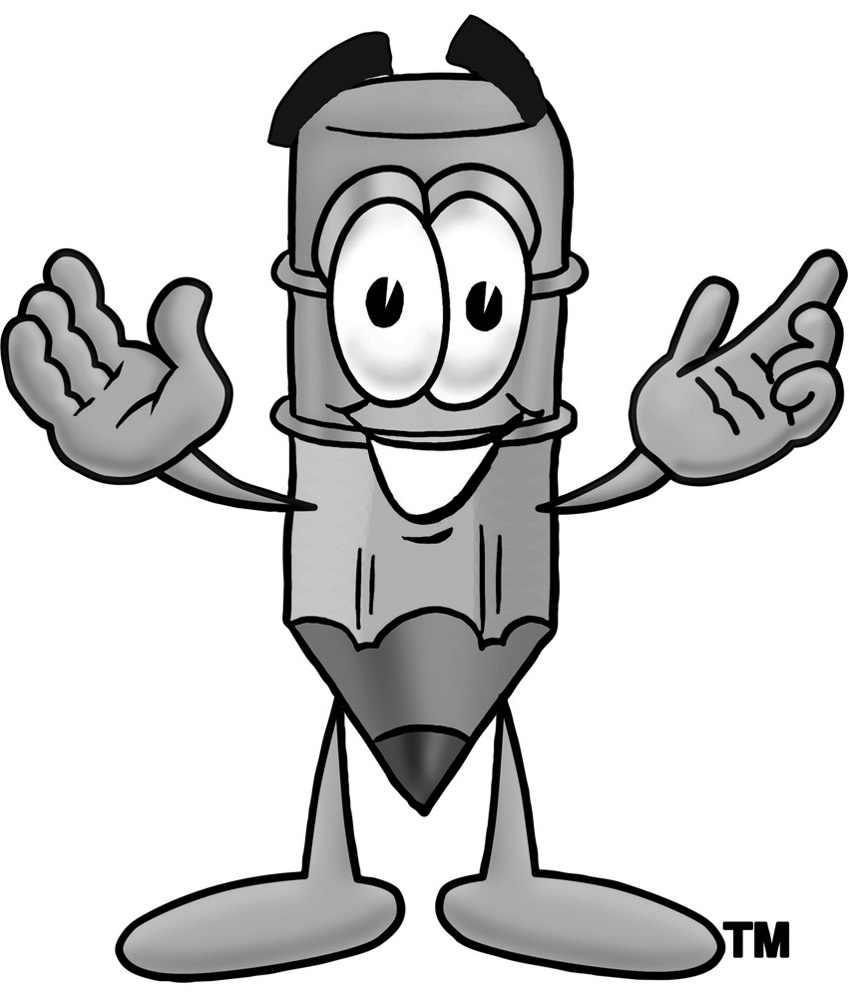 TODAY'S NEWS
WEDNESDAY, SEPTEMBER 2, 2015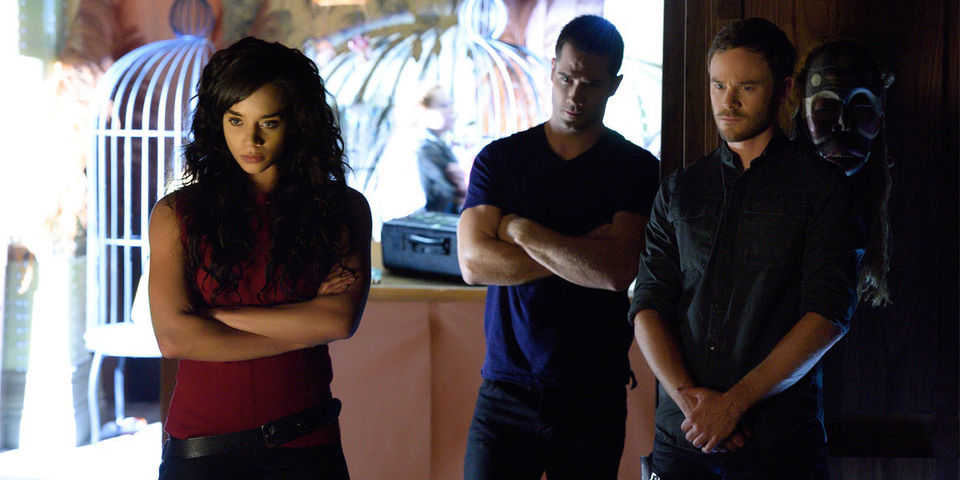 DARK MATTER/KILLJOYS RENEWED BY SYFY
Deep space will continue to be a crowded place in 2016, as Syfy has announced that the freshmen projects Killjoys and Dark Matter will both be back for second seasons. Syfy has officially renewed Killjoys for a 10-episode second season and ordered 13 more installments of Dark Matter. Both shows hit the space-set niche that has sorely been lacking the past few years, with Killjoys following a team of interplanetary bounty hunters and Dark Matter following the amnesiac crew of a spaceship. Neither show lit the world on fire, ratings-wise, though Dark Matter averaged 1.8 million viewers (Live +3) and Killjoys averaged 1.5 million viewers (Live +3). But both shows proved fairly popular in the zeitgeist of social media, and Killjoys garnered a good bit of under-the-radar critical praise by the time its first season came to an end. If nothing else, it's encouraging to see the network give these two some time to grow and find an audience. Though both shows often hit on some of the same territory, Killjoys was arguably the better product of the two. The first season had great humor and action, plus it took a "show don't tell" approach to world-building. It has that Firefly vibe, but not in a way that it feels like it's trying to tread on Joss Whedon's classic. If you missed the first season, it's well worth tracking down — especially now that we know it'll be back next year. Dark Matter put up a solid first season but seems to still be working out exactly what to do with its amnesiac crew of mercenaries. It definitely had a Stargate vibe in regard to the look and feel (which makes sense, since it shares much of the creative team and some cast members). But it ended on a WTF cliffhanger twist that just didn't really work. Here's hoping they can pay it off in year two and get the story back on track.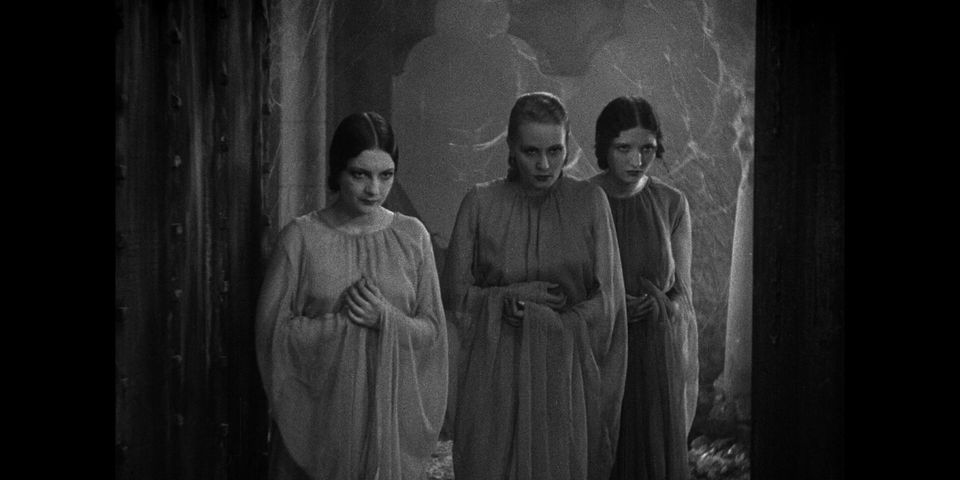 BRIDES OF DRACULA
Remember when NBC decided to bet on a retooling of the Dracula story with Jonathan Rhys Meyers in the title role, and it didn't quite work? Well, the Count may be dead on the small screen for now, but his brides are getting a new chance at life. Deadline reports that NBC has committed to producing a pilot for Brides, a modern take on the Brides of Dracula (who appeared in everything from Bram Stoker's original novel to their own Hammer Horror film) from writer Roberto Aguirre-Sacasa (best known as the chief creative officer of Archie Comics) and Arrow producer Greg Berlanti. Described as a "gothic soap drama," the series will explore what might have happened if the Brides had never been killed by Van Helsing and survived to the present day, and reimagine the events of Dracula with "a trio of strong, diverse female leads." The series is the second project Aguirre-Sacasa and Berlanti have teamed up for on the small screen thus far, the other being Riverdale, an Archie Comics series in development at The CW. Aguirre-Sacasa's past TV experience includes episodes of Big Love and Glee, and his experience with horror characters extends to everything from the Carrie remake to the hit comic series Afterlife With Archie. He's prolific, enthusiastic and great with new looks at classic characters, so it's exciting to think about what he might bring to Brides. PAY THE GHOST
At some point in the future, or my next lifetime, Nicolas Cage will actually appear in a film genre fans can be excited about. Whether this new paranormal potboiler, Pay The Ghost, is the one remains to be seen, but it has some potential as an intriguing indie effort that may have a few scares up its sleeve. Looking eerily similar to previous supernatural films starring Cage, like Alex Proyas' Knowing or Lee Tamahori's Next, here's Cage at his cagiest, sporting a frazzled psyche and furrowed brow, fleet of foot and emphatically declaring the existence of something sinister while playing a panicked dad whose cute kid disappears on Halloween night. Directed by Uli Edel (The Baader Meinhof Complex), this paranoia-fueled paranormal flick opens in theaters and on VOD on Sept. 25, 2015. Could this be the movie that begins to pave the way back to Cage's respectability, or more forgettable nonsense? Here's the official synopsis: Oscar® winner Nicolas Cage (Leaving Las Vegas) stars in this intense and chilling thriller about one man's desperate search for his missing child. One year after his young son disappeared during a Halloween carnival, Mike Cole (Cage) is haunted by eerie images and terrifying messages he can't explain. Together with his estranged wife (Sarah Wayne Callies, The Walking Dead), he will stop at nothing to unravel the mystery and find their son—and, in doing so, he unearths a legend that refuses to remain buried in the past.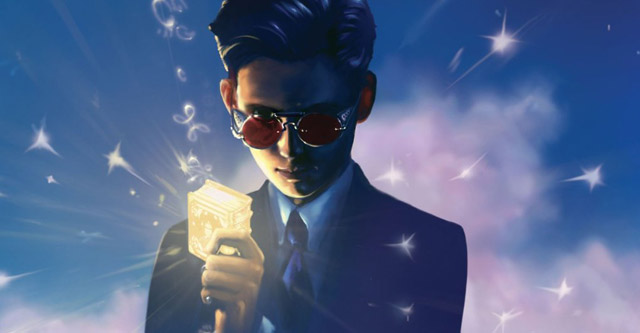 ARTEMIS FOWL
Announced for development through Walt Disney Studios and The Weinstein Company back in 2013, plans for an Artemis Fowl movie appear to be moving forward. The Tracking Board today reports that Thor and Cinderella helmer Kenneth Branagh has signed on to develop and direct a big screen adaptation of the hit book series by Eoin Colfer. Artemis Fowl is about a 12-year-old Artemis who is a millionaire, a genius – and above all, a criminal mastermind. But Artemis doesn't know what he's taken on when he kidnaps a fairy (Captain Holly Short of the LEPrecon Unit) to harness her magic to save his family. The screenplay for the Artemis Fowl movie was originally being written by Harry Potter and the Order of the Phoenix scribe Michael Goldenberg. Today's update (via Variety) suggests that talks have begun with Irish playwright Conor McPherson to script. Although it is uncertain whether or not the plan remains the same, the 2013 announcement claimed that the live-action Artemis Fowl movie will be based on the first and second installments in the best-selling children's fiction series, Artemis Fowl and Artemis Fowl: The Arctic Incident. Branagh, whose Cinderella earned more than $542 million worldwide, is next slated to direct a big screen adaptation of Agatha Christie's Murder on the Orient Express. He's also set to produce the Artemis Fowl movie alongside Harvey Weinstein. "This is a special project for me because my children absolutely love this book," Weinstein said back in 2013. "This story is for everyone and there is no one better than Disney to make a film that will excite people young and old." Judy Hofflund will executive produce the Artemis Fowl movie with Tendo Nagenda and Jessica Virtue overseeing for TWC and Disney, respectively.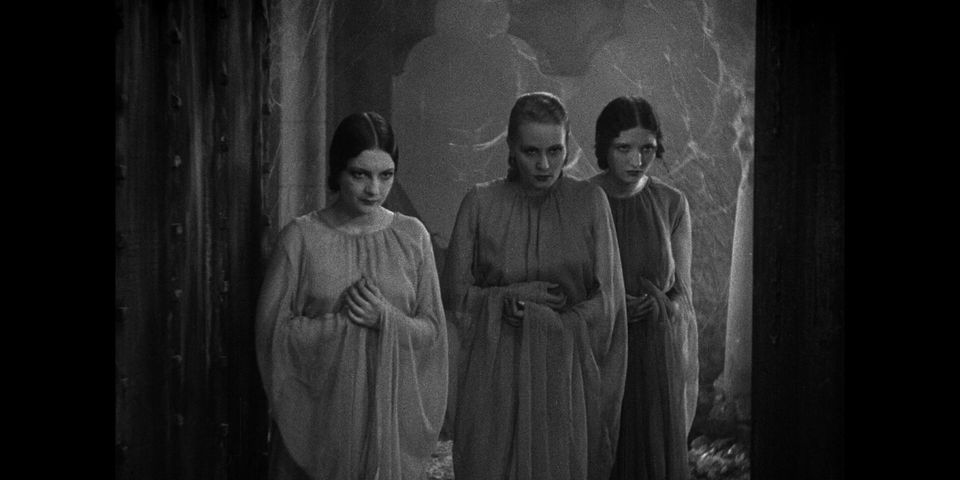 RED TORNADO COMES TO SUPERGIRL
A familiar DC Comics superhero is set to make his live-action debut on an upcoming episode of Supergirl. CBS today announced that Iddo Goldberg (Defiance, "Salem") is set to guest star in an upcoming episode as Red Tornado. Red Tornado, created by Gardner Fox and Dick Dillin, made his first full appearance in 1968's "Justice League of America" #64, however the character's origins can be traced back even further to a 1960 issue of "Mystery in Space." In that title's 61st issue, readers were introduced to Ulthoon, called "The Tornado Tyrant" of the planet Rann. Ulthoon's consciousness was merged with a terrestrial android (constructed by T.O. Morrow) to become the Justice League's Red Tornado. "Designed for the army by scientist T.O. Morrow," reads he official character description for Supergirl, "Red Tornado is the world's most nefarious android who is capable of devastating National City. Once free from the U.S. government's grip, Red Tornado sets out on a path of destruction that only Supergirl will be able to stop." Melissa Benoist leads the cast of Supergirl as the title character with a cast that also includes Mehcad Brooks as James Olsen, Laura Benanti as Alura Zor-El, Calista Flockhart as Cat Grant, Chyler Leigh as Alexandra "Alex" Danvers, Jeremy Jordan as Winslow "Winn" Schott, Jenna Dewan Tatum as Lucy Lane (sister of Lois), David Harewood as Hank Henshaw, Peter Facinelli as Maxwell Lord, and, in mystery roles, Dean Cain and Helen Slater. Supergirl will premiere Monday, October 26 at a special time (8:30-9:30pm) before it moves to its regular time slot on Monday, November 2 from 8:00-9:00pm. It has not yet been revealed exactly when fans can expect the Red Tornado episode to air, but check back for updates as they become available.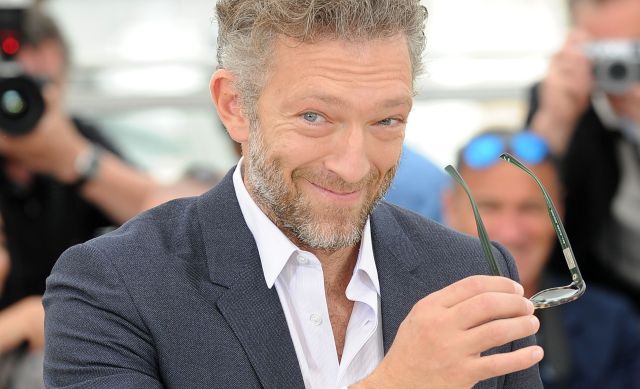 BOURNE 5
Variety reports that Vincent Cassel (Black Swan, Ocean's Thirteen) will play the villain in the new Bourne movie, in which he will menace returning star Matt Damon. Details are slim about what Cassel's role will be, but the outlet notes he's playing an assassin on the trail of Jason Bourne. Little is known about the plot of the new film, although it has been confirmed that it will not feature a crossover between Damon's Bourne and Jeremy Renner's Aaron Cross. Julia Stiles will be reprising her franchise role of ex-CIA agent Nicky Parsons, however, with Ex Machina's Alicia Vikander in the female lead and Academy Award winner Tommy Lee Jones as a high-ranking CIA officer. "Without giving too much of it away, it's Bourne through an austerity-riddled Europe and in a post-Snowden world," Damon previously said about the sequel. "It seems like enough has changed, you know? There are all these kinds of arguments about spying and civil liberties and the nature of democracy." Paul Greengrass will direct once again from a script he co-wrote with Christopher Rouse. Frank Marshall will again produce the new film alongside Jeffrey Weiner for Captivate Entertainment. Greengrass, Damon and Greg Goodman also produce. Production should begin shortly on Bourne 5 with production set to shoot in Greece and Las Vegas. The film is set to hit the big screen July 29, 2016. THE 5TH WAVE
Columbia Pictures has officially released the international tailer for their adaptation of the best-selling young adult novel The 5th Wave, and you can check out Chloe Grace Moretz packing some serious firepower. In The 5th Wave, set in the present day, four waves of increasingly deadly attacks have left most of Earth decimated. Against a backdrop of fear and distrust, 16-year-old Cassie is on the run, desperately trying to save her younger brother. As she prepares for the inevitable and lethal 5th wave, Cassie meets a young man who may become her final hope. Slated for domestic release on January 29, 2016, The 5th Wave stars Chloe Grace Moretz as Cassie, Nick Robinson as Ben Parish aka "Zombie," Ron Livingston as Dad/Oliver, Maggie Siff as Mom/Lisa, Alex Roe as Evan Walker, Maika Monroe as Ringer, Zackary Arthur as Sam, and Liev Schreiber as Vosch. The action-adventure film is directed by J. Blakeson, with a screenplay by Susannah Grant, based on the book by Rick Yancey. The producers are Tobey Maguire, Graham King, Lynn Harris, and Matthew Plouffe. Denis O''Sullivan and Richard Middleton are the executive producers. UNDER THE DOME CANCELLED
CBS announced today that the Dome in Chester's Mill will come down and its mysteries revealed during the series finale of Under the Dome on Thursday, Sept. 10. Based on Stephen King's bestselling novel, Under the Dome debuted Monday, June 24, 2013 and has been one of the most-watched shows on television for the past three summers. In the series finale, when the Dome comes down, many questions about its origin and power will be answered, as two groups of residents engage in one final conflict that some won't survive. Here's what Nina Tassler, Chairman, CBS Entertainment, had to say in a statement. "Two years ago, Under the Dome broke new ground in the summer and became an instant hit on CBS, as well as with viewers around the world. Dome's event storytelling and multi-platform business model paved the way for more original summer programming with the successful rollouts of Extant and Zoo. We're excited to present the final chapter in Chester's Mill as the story comes full circle, with the Dome coming down as dramatically as it went up." All three seasons of Under the Dome will continue to be available for unlimited streaming to fans and members of Amazon's Prime Video, which has been the exclusive subscription video on demand (SVOD) home for Dome since the show premiered Under the Dome tells the story of a small town that is suddenly and inexplicably sealed off from the rest of the world by an enormous transparent dome. Combating Dome and man-made threats daily, the residents of Chester's Mill rose to new heights of ingenuity, courage and, for some, darkness, in order to survive their post-apocalyptic isolation. Mike Vogel, Rachelle Lefevre, Dean Norris, Eddie Cahill, Alexander Koch, Colin Ford, Mackenzie Lintz and Kylie Bunbury star. Under the Dome is produced by CBS Television Studios and Amblin Television. Steven Spielberg, Neal Baer, Justin Falvey, Darryl Frank, Stacey Snider, Timothy Schlattmann and Peter Leto are executive producers. Under the Dome premiered to some of the highest summer ratings in several years when it debuted in the summer of 2013. The show was quickly renewed for a second season, but the ratings started to dip last summer. Under the Dome averaged 2.7 rating in adults 18-49 and 11.2 million viewers overall in Season 1, dropping to an average of 1.6 demo rating and 7.2 million viewers overall. This season, the show is averaging a 1.0 rating in the 18-49 demo and 4.9 million viewers overall. Take a look at the new trailer for the last two episodes of the series, airing Thursday, September 3 and Thursday, September 10 on CBS.
THE ZOCALO TODAY
Be sure to check out The Zocalo Today on Facebook as well as at ISN News: The Zocalo Today on Yahoo Groups. August News Archive.
ON THE TUBE TONIGHT
8:00pm on AMC
Terminator Salvation (2009)
As the machines prepare for a final attack, John Connor and a mysterious stranger delve into the heart of Skynet and uncover a terrible secret involving the annihilation of mankind.
Christian Bale, Sam Worthington, Moon Bloodgood, Helena Bonham Carter, Anton Yelchin 8:00pm on FX
After Earth (2013)
With his father trapped in the wreckage of their spacecraft, a youth treks across Earth's now-hostile terrain to recover their rescue beacon and signal for help.
Jaden Smith, Will Smith, Sophie Okonedo, Zoë Isabella Kravitz, Glenn Morshower 8:00pm on Syfy
Ghost Hunters
Episode: Barrels of Boos S10, E01 (First Aired: Aug. 26, 2015)
TAPS investigates the Wild Turkey Distillery in Kentucky, where it is believed the spirits of the founding family members reside. 9:00pm on CBS
Extant
Episode: Zugzwang NEW S02, E11
Molly, Ethan and J.D. look for John's former colleague -- who may have information that could stop the Humanich threat; Julie asks Charlie to determine where Lucy's orders are coming from. 9:00pm on Syfy
Ghost Hunters
Episode: Too Many Apparitions in the Kitchen NEW S10, E02
TAPS investigates the Culinary Institute of America in Hyde Park, N.Y., to learn if the spirits of Jesuit priests still roamed the area. 10:00pm on CBS
Criminal Minds
Episode: A Place at the Table S10, E20 (First Aired: Apr. 15, 2015)
When the members of a family are found murdered at their dining room table, the team looks for secrets in their past; Hotch tries to make peace with his father-in-law (Ed Asner). 10:00pm on Syfy
Paranormal Witness
Episode: Nightmare on Chestnut Street NEW S04, E02
Three scared college women are terrorized by a demon woman who is determined to tear their lives apart.








Here is a quote from J. Michael Straczynski about emotions.
I had this theory that the more important and intimate the emotion, the fewer words are required to express it.

First it's in dating: "Will you go out with me?" Six words.
"Honey, I care for you." Five words.
"You matter to me." Four words.
"I love you." Three words.
"Marry me." Two words.
But what's left? What's the one most important and intimate word you can ever say to somebody? It's "goodbye."

While Michael O'Hare (Sinclair), Andreas Katsulas (G'Kar), Rick Biggs (Dr. Franklin), Tim Choate (Zathras) and Jeff Conoway (Zach Allen) are no longer with us, we will not forget their wonderful personalities and talent -- as well as their significant contributions to the BABYLON 5 universe. Be sure to visit In Memory Of for more information about memorial efforts.
Until we met again, in a place where no shadows fall.
BABYLON 5 BIRTHDAYS
SEPTEMBER
Judy Levitt (Mrs. Walter Koenig) - September 1 (Unnamed Psi Cop in "A Race Through Dark Places" and "Dust to Dust")
Pat Tallman - September 4
Cinzia Zanetti - September 5
Robin Atkin Downes - September 6
Mira Furlan - September 7
Jeffrey Combs - September 9 (Harrison Gray in 'Eyes')
Christopher Neame - September 12 (Knight One in "And the Sky Full of Stars")
Clyde Kusatsu - September 13 (Dr. Bill Morishi in Thirdspace)
Walter Koenig - September 14
Paul Williams - September 19
Robert Rusler - September 20
Gary Cole - September 20
Bear Burge - September 23
Jason Carter - September 23
Manny Case - September 23

Have I missed anyone? If you know the birthday of someone connected with Babylon 5, pass the information along. We want to include everyone in our Happy Birthday Wishes.



BABYLON 5 MUSIC VIDEOS AND TRIBUTES
John Hudgens has created many Babylon 5 videos, but I believe this is the most moving. It was first shown at the Phoenix Comic Con 20th Anniversary and honors many of the Babylon 5 familywho have passed on.

Here is a link to John's Babylon 5 videos:
https://www.youtube.com/user/Babylon5MusicVideos?feature=watch

Richard Biggs memorial: http://www.youtube.com/watch?v=HyD4L8yNtsA

Andreas Katsulas memorial: http://www.youtube.com/watch?v=h2UQ2l9NPIg

- This is the extended version that I did for Andreas' widow ater the original cut was released on the net. It's never been seen online until now.

For those of you who've never seen these, I hope you enjoy them - and for those that have (and emailed me many times over the years about releasing them), I hope they're as good as you remember. Working with Joe on these videos was one of the highlights of my career, and I'll be forever grateful to him for the doors these have opened for me. I'm proud to have them on my resume.

John Hudgens
www.zteamproductions.com








WIZARD WORLD COMIC CON - SAN JOSE
Date: September 4-6, 2015
Place: San Jose Convention Center
Guests: Brett Dalton, Bruce Campbell, Billy Boyd, and many more
For more information, go to http://www.wizardworld.com/home-sanjose.html.

DRAGONCON
Dates: September 4-7, 2015
Place: Atlanta, GA - multiple locations
Guests: David Ramsey, B.J. Britt, John Barrowman, Matt Nable, John Noble, Tom Mison and many more For more information, go to http://dragoncon.org. HAWAIICON
Date: September 10-13, 2015
Location: Kamuela, Hawaii, USA
Guests: Patricia Tallman and others
Official Website: http://www.hawaiicon.com WIZARD WORLD COMIC CON - PITTSBURGH
Date: September 11-13, 2015
Place: David L. Lawrence Convention Center, Pittsburgh, PA
Guests: William Shatner, Ian Somerhalder, Jewel Staite, David Doucovny and many more
For more information, go to http://www.wizardworld.com/home-pittsburgh.html. WIZARD WORLD COMIC CON - COLUMBUS (OHIO)
Date: September 18-20, 2015
Place: Greater Columbus Convention Center
Guests: William Shatner, Michael Rooker, and many more
For more information, go to http://www.wizardworld.com/home-ohio.html. WIZARD WORLD COMIC CON - FORT LAUDERDALE
Date: October 2-4, 2015
Place: Greater Ft. Lauderdale Broward County Convention Center
Guests: William Shatner, Adrian Paul, Christian Kane, Norman Reedus and many more
For more information, go to http://www.wizardworld.com/home-fortlauderdale.html. WIZARD WORLD COMIC CON - NEW ORLEANS
Date: January 8-10, 2016
Place: Ernest N. Morial Convention Center
Guests: William Shatner, Edward James Olmos, Eily Kinney, and many more
For more information, go to http://www.wizardworld.com/home-neworleans.html. STEEL CITY CON
Dates: December 4-6, 2015
Place: Monroeville Convention Center (near Pittsburgh, PA)
Guests: Walter Koenig, Danny Glover, William Katt, Amy Allen, Nalini Krishan, Naomi Grossman, Jason Mewes, John Ratzenberger, George Wendt and more
For more information, go to http://www.steelcitycon.com. PHOENIX COMICON
Dates: December 12-14, 2015
Place: Phoenix Convention Center, Phoenix, AR
Guests: Tom Skerritt, Linda Blair, Eddie McClintock, Ben Browser
For more information, to go http://phoenixcomicon.com/. FARPOINT 23
Dates: February 12-14, 2016
Place: Radisson Hotel North Baltimore
Guests: Sean Maher - more to be announced
For more information, go to http://www.farpointcon.com PENSACON
Date: Feburary 19- 21, 2016
Location: Pensacola, Florida, USA
Official Website: http://pensacon.com. SPECIAL ANNOUNCEMENTS!
Wizard World Conventions has a large number of events planned for the year. Be sure to visit the page to see if there is a convention of interest near you.

Creation Entertainment has a large number of conventions planned for the next several months. They include stars from TWILIGHT, SUPERNATURAL, STARGATE, FARSCAPE, XENA, SERENITY, STAR TREK, etc. Check out their calendar to see if one will be in your neighborhood soon. Don't miss their Videos page as well. It is full of some priceless video from a number of conventions.

Be sure to visit the referenced sites to see if there have been changes in dates/guests attending. Visit our Convention Calendar for a full listing of upcoming conventions.
BACK ISSUES OF THE ZOCALO TODAY
The front page of the The Zocalo Today changes daily, so be sure to check the back issues to make sure that you haven't missed anything IMPORTANT! I hope you will become a regular visitor to The Zocalo Today!
---
Take care and I look forward to hearing from you.
Sandra Bruckner (sgbruckner@isnnews.net)
Editor/Publisher
ISN News: The Zocalo Today
http://www.isnnews.net
Copyright - SBruckner, 1999-2015