The Zocalo Today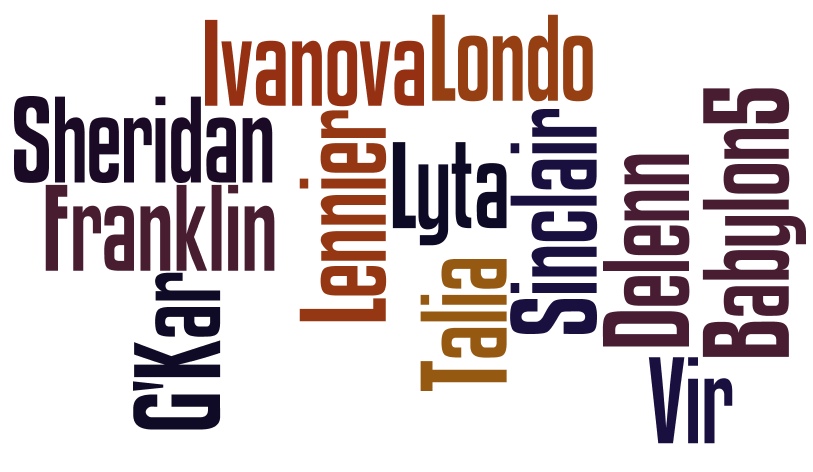 Welcome and thank you for dropping by. Babylon 5 brought many of us together -- and it remains with us, despite the fact that is no longer in production. The good thing is that the internet gives a LOT of ways to stay in touch. Don't be shy. Join in the discussion today or drop by Facebook or Twitter.

If you have questions or items for the news, drop me a line at sgbruckner@aol.com.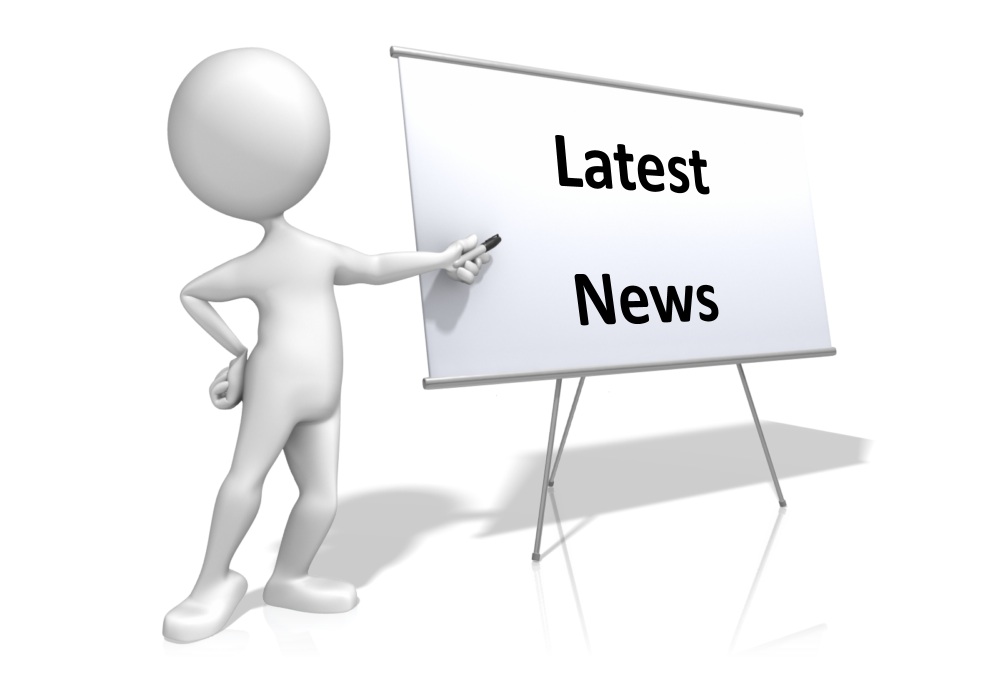 LATEST SCIENCE FICTION NEWS: THE HOBBIT - AIR NEW ZEALAND
Buckle up -- it's time to fly to Middle-earth. In honor of the upcoming "Hobbit" film, "The Battle of the Five Armies," Air New Zealand went all out for its new safety video aptly titled "The Most Epic Safety Video Ever Made." How all out? Well, in the 5-minute video, two "Hobbit" fans are followed as they encounter Elijah Wood ( "Wilfred"), an enchanting elfin flight attendant, an orc using an oxygen mask, a wizard strapped to an eagle explaining what to do in case of a crash, a life-jacket adventure involving the notorious ring, a dwarf explaining exit protocol, Sir Peter Jackson calling cut and so much more. "May your path always be guided by the light of the stars and may the future bestow upon you all the happiness and adventure our Middle-earth has to offer," says Wood at the end of the video. Hopefully this means that British Airways is going to come out with a "Sherlock"-inspired safety video starring Benedict Cumberbatch and Martin Freeman. It only makes sense. BLOODLINES
Netflix has released the first teaser for its upcoming series "Bloodline," and first indications say the family drama will be the anti-"Parenthood." The series centers on four adult siblings and the family secrets that threaten to be exposed when one of them returns home to the Florida Keys. It stars Kyle Chandler ("Friday Night Lights"), Ben Mendelsohn ("The Dark Knight Rises"), Linda Cardellini ("Freaks and Geeks," "Mad Men"), Norbert Leo Butz, Jacinda Barrett, Jamie McShane and Enrique Murciano. "We aren't bad people," Chandler's characters says in voiceover in the teaser, "but we did a bad thing." So, yeah -- tearful, heartwarming reunions probably are not in the cards for this particular clan. "Bloodline" comes from "Damages" creators Todd and Glenn Kessler and Daniel Zelman and will be released on Netflix in March 2015. THE FLASH
The people behind The CW's new superhero spectacle, The Flash, certainly haven't been shy about bringing the villains so far. We've only seen three episodes, but we've also already witnessed battles with Weather Wizard, Multiplex and the Mist, and plenty more villainy has already been promised. Now we've got a trailer for next week's episode, "Going Rogue," and it features not only a little mini Arrow crossover but the first appearance of one of the Flash's most enduring enemies: Captain Cold. Played by Wentworth Miller (Prison Break), this version of Captain Cold doesn't have the bright blue fur-lined suit, but he does still have cold guns, and he puts to them to good use in this footage. Plus, we get a glimpse at a special appearance by Felicity Smoak (Emily Bett Rickards), who's come over from Starling City to meet up with Barry, wear a very nice dress and get to know the STAR Labs team a little. Captain Cold's first appearance isn't just another supervillain fight for Barry, though. It's the beginning (as the episode title suggests) of a plan to bring the Rogues team of villains together on the show, which, if done well, would add an entirely new layer of comic-book-ness to a series that's already embraced its comic-book roots in a big way. Whether the Rogues will work on the show remains to be seen, but at least The Flash is more than willing to give them a try. "Going Rogue" airs Tuesday, Oct. 28, at 8/7C on The CW.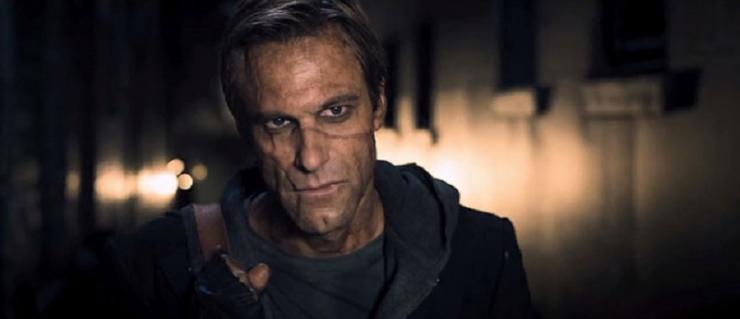 FRANKENSTEIN
Fox is remaking a literary classic but with a twist. The network has greenlit a pilot for a modern-day take on Frankenstein. Mary Shelley's famous story is getting the Sleepy Hollow treatment. If it can work for the Headless Horseman, why not Frankenstein's monster? The pilot comes from Homeland's Howard Gordon and Crisis' Rand Ravich. It will be a sci-fi drama centering on a morally corrupt FBI agent called Adam Tremble. Early on, Tremble is killed, but eventually he's brought back to life. He's a changed man who feels much younger and stronger than before. "Tremble will have to choose between his old temptations and his new sense of purpose — all while navigating the complicated relationship with his 'creators' (an antisocial Internet billionaire and his bio-engineer twin sister)." If they find the right tone, this could definitely work. Sleepy Hollow's successful because it embraces its campiness. It doesn't try to be something it's not. Plus, its stars are likeable and have great chemistry.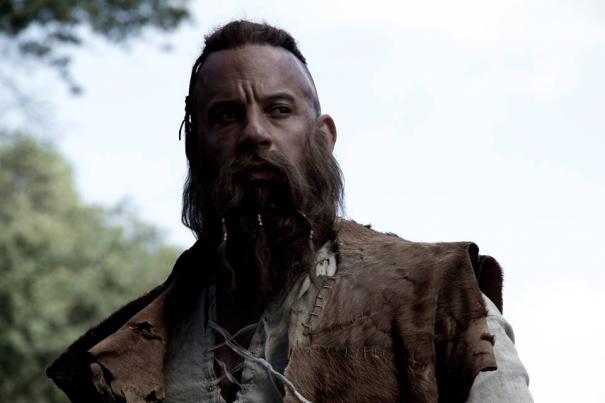 THE LAST WITCH
Lionsgate has revealed that their upcoming Vin Diesel-led fantasy actioner The Last Witch Hunter will hit theaters in one year. Look for it in on the big screen October 23, 2015. Also starring Rose Leslie, Elijah Wood and Michael Caine, The Last Witch Hunter follows an immortal witch hunter (Diesel) who partners with his natural enemy, a female witch (Leslie), to stop the covens of New York City from unleashing a plague on humanity. On that date, The Last Witch Hunter will face off against an untitled Warner Bros. horror film (the spot placemarked after the just delayed The Conjuring 2) and Paramount Pictures' live action adaptation of the 80s cartoon series Jem and the Holograms. Breck Eisner (The Crazies) directs the Lionsgate film, which will continue to lens in Pittsburgh until December.

RIVERDALE
It was announced last year that Archie Andrews and his friends, the comic book teens originally created by Bob Montana in the pages of "Pep Comics," are headed to the big screen with a feature film based on the characters' 73-year history. Today, however, Deadline reveals that a television version is now on the way to FOX. Titled "Riverdale," the series is said to explore the "the darkness and weirdness bubbling beneath Riverdale's wholesome façade". Likely replacing plans for a feature version, "Riverdale" is being scripted by Roberto Aguirre-Sacasa. Initially announced to script the film version, Aguirre-Sacasa is currently the CCO of Archie Comics and is well-known for his horror-inspired series "Afterlife with Archie" which pits the Riverdale gang up against the undead. In addition to the full cast of Archie regulars like Betty, Veronica and Jughead, plans call for visits from other Archie Comics titles with a specific note that Josie and the Pussycats will appear. Said to be a contemporary series, "Riverdale" is currently in the scripting stage with Warner Bros. TV producing alongside Berlanti Productions, the same company responsible for "Arrow," "The Flash" and the upcoming "Supergirl." Aguirre-Sacasa is executive producing Berlanti, Sarah Schechter and Archie Comics CEO Jon Goldwater.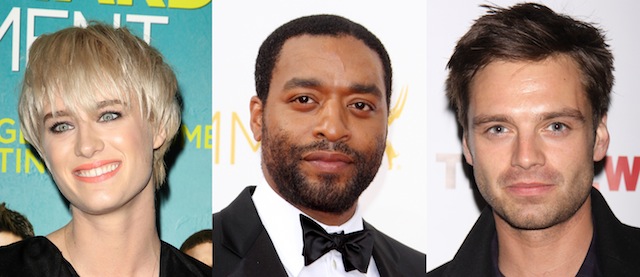 THE MARTIAN
The ensemble cast of Ridley Scott's The Martian continues to grow as EW today reports that Mackenzie Davis (What If), Chiwetel Ejiofor (12 Years a Slave, and Sebastian Stan (Captain America: The Winter Soldier are joining Matt Damon, Jeff Daniels, Kate Mara, Michael Pena, Kristen Wiig, Jessica Chastain and Sean Bean for the science fiction tale. The Martian is based on Andy Weir's 2012 e-book publication, which issued a print edition this past February. It is officially described as follows: Six days ago, astronaut Mark Watney became one of the first people to walk on Mars. Now, he's sure he'll be the first person to die there. After a dust storm nearly kills him and forces his crew to evacuate while thinking him dead, Mark finds himself stranded and completely alone with no way to even signal Earth that he's alive—and even if he could get word out, his supplies would be gone long before a rescue could arrive. Chances are, though, he won't have time to starve to death. The damaged machinery, unforgiving environment, or plain-old "human error" are much more likely to kill him first. But Mark isn't ready to give up yet. Drawing on his ingenuity, his engineering skills—and a relentless, dogged refusal to quit—he steadfastly confronts one seemingly insurmountable obstacle after the next. Will his resourcefulness be enough to overcome the impossible odds against him? Simon Kinberg and Aditya Sood are attached to produce The Martian, which begins production in Budapest next month.
THE ZOCALO TODAY
Be sure to check out The Zocalo Today on Facebook as well as at ISN News: The Zocalo Today on Yahoo Groups. Did you miss the news from yesterday -- or earlier in the week. Catch up by going to the October News Archive. I have broken up the huge file into months to make it easier to scan through. It will bring you up to date for all that has been going on in the world of science fiction. Go to:
September News.
August News.
July News.
June News.
May News.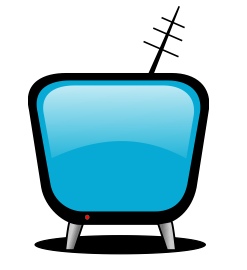 ON THE TUBE TONIGHT 6:30pm on AMC
Damien: Omen II
Richard (William Holden) and Ann Thorn (Lee Grant) have taken their 13-year-old nephew, Damien (Jonathan Scott-Taylor), into their Chicago home following the death of Richard's brother seven years earlier. The Thorns love the child, whom they are sending to military school, but not everyone is so sanguine about his presence. Soon after Great Aunt Marion (Sylvia Sidney) expresses concerns about the boy, she dies suddenly and unexpectedly. And she is certainly not the last. 8:00pm on BBC America
Star Trek: The Next Generation
Season 6, Episode 11: Chain of Command
Jellico (Ronny Cox) and the Enterprise try to rescue Picard from Cardassian torture. 8:00pm on FX
X-Men: First Class
In the early 1960s, during the height of the Cold War, a mutant named Charles Xavier (James McAvoy) meets a fellow mutant named Erik Lehnsherr (Michael Fassbender). Despite their vastly different backgrounds -- Charles grew up with a wealthy family, while Erik lost his parents at Auschwitz -- the two become close friends. As the world teeters on the brink of a nuclear war, Charles and Erik with other mutants join forces to save humanity. However, a situation soon tears the friends apart. 9:00pm on CBS
Hawaii Five-0
Season 5, Episode 5: Ho'oilina
McGarrett meets a woman who helps him reopen his father's last cold case. 9:00pm on NBC
Grimm
Season 4, Episode 1: Thanks for the Memories
Nick must face a new reality following the events at Rosalee and Monroe's wedding.
[CC] [New] [Season Premiere] 9:00pm on AMC
Omen III: The Final Conflict
In this second sequel to "The Omen," Antichrist Damien Thorn (Sam Neill) is now a successful 32-year-old businessman ready to fulfill his destiny. As Damien is appointed United States ambassador to Britain, priests led by Father DeCarlo (Rossano Brazzi) try to kill him. While Damien prepares for the return of Jesus Christ, he takes advantage of his relationship with Kate Reynolds (Lisa Harrow) to recruit her son, Peter (Barnaby Holm), as his follower. 9:00pm on BBC America
The Chronicles of Riddick
Galactic criminal Riddick (Vin Diesel) is on the run, with bounty hunters on his tail. He receives guidance from Aereon (Judi Dench), ambassador from the Elemental race, who informs him that a warrior army known as the Necromongers is annihilating all human life in the galaxy in a bid for universal dominance. The wise Aereon urges Riddick into battle, believing he is the one man who can defeat the Necromongers and their leader, the evil Lord Marshal (Colm Feore). 10:00pm on CBS
Blue Bloods
Season 5, Episode 5: Loose Lips
Jamie becomes a target after intervening in a thug's abusive relationship. 10:00pm on NBC
Constantine
Season 1, Episode 1: Non Est Asylum
John Constantine decides to walk away from fighting evil -- until a friend's daughter needs help.
[CC] [New] [Series Premiere] 10:00pm on Syfy
Z Nation
Season 1, Episode 7: Welcome to the Fu-Bar
Still reeling from recent events, the survivors come across a gun show.
KEEPING UP WITH CAST AND CREW
LANTERN CITY
Lantern City is not a television show. Not yet. But Bruce Boxleitner is planning for it to be one. As he says… And now it will be a comic book from Archaia, a twelve issue series, and the first such title since The Secret History in 2007. More details to come, as and when….








Here is a quote from J. Michael Straczynski about emotions.
I had this theory that the more important and intimate the emotion, the fewer words are required to express it.

First it's in dating: "Will you go out with me?" Six words.
"Honey, I care for you." Five words.
"You matter to me." Four words.
"I love you." Three words.
"Marry me." Two words.
But what's left? What's the one most important and intimate word you can ever say to somebody? It's "goodbye."

While Michael O'Hare (Sinclair), Andreas Katsulas (G'Kar), Rick Biggs (Dr. Franklin), Tim Choate (Zathras) and Jeff Conoway (Zach Allen) are no longer with us, we will not forget their wonderful personalities and talent -- as well as their significant contributions to the BABYLON 5 universe. Be sure to visit In Memory Of for more information about memorial efforts.
Until we met again, in a place where no shadows fall.
BABYLON 5 BIRTHDAYS
OCTOBER
Dylan Neal - October 8
Jeff Conaway - October 5 - Gone too soon
John Vulich - October 10
Tim Choate - October 11 - we miss you
John Copeland - October 13
Linda Huse - October 16

Have I missed anyone? If you know the birthday of someone connected with Babylon 5, pass the information along. We want to include everyone in our Happy Birthday Wishes.


Go to http://www.hollywoodscifi.org/ for more information.
BABYLON 5 MUSIC VIDEOS AND TRIBUTES
John Hudgens has created many Babylon 5 videos, but I believe this is the most moving. It was first shown at the Phoenix Comic Con 20th Anniversary and honors many of the Babylon 5 family who have passed on.

Here is a link to John's Babylon 5 videos:
https://www.youtube.com/user/Babylon5MusicVideos?feature=watch

Richard Biggs memorial: http://www.youtube.com/watch?v=HyD4L8yNtsA

Andreas Katsulas memorial: http://www.youtube.com/watch?v=h2UQ2l9NPIg

- This is the extended version that I did for Andreas' widow ater the original cut was released on the net. It's never been seen online until now.

For those of you who've never seen these, I hope you enjoy them - and for those that have (and emailed me many times over the years about releasing them), I hope they're as good as you remember. Working with Joe on these videos was one of the highlights of my career, and I'll be forever grateful to him for the doors these have opened for me. I'm proud to have them on my resume.

John Hudgens
www.zteamproductions.com








Spooky's Ultimate Horror Weekend
Dates: Oct. 24-26, 2014
Place: Doubletree Universal Studios, Orlando, FL 32819
Guests:
Michael Rooker - Walking Dead & Jeremiah; Stephen Pearcy - Ratt; Dee Wallace Stone - ET & Cuju; Tyler Mane - Halloween & X Men, and Tobin Bell - Dexter
For more information, go to http://www.spookyempire.com/.

MALTA COMIC EXPO
Dates: October 31-November 2, 2014
Place: Mediterranean Conference Center, Valletta, Malta
Guests: Richard Piccardo, Dirk Benedict,Silvester McCoy and many more
For more information, go to http://maltacomicsexpo.com/. LOSCON 41
Dates: November 28-30, 2014
Place: LAX Marriott Hotel, LA, California
Babylon 5 Guest of Honor: J. Michael Straczynski
For more information, go to http://loscon.org/41/. STAR TREK SAN FRANCISCO: NEXT GENERATION REUNION
Dates: December 12-14, 2014
Place: Hyatt Regency San Francisco, CA
Guests: KATE MULGREW, JAMES DARREN, ROBERT PICARDO, Klingon Representatives GOWRON AND MARTOK, GARRETT WANG, DOMINIC KEATING AND CONNOR TRINNEER, JONATHAN FRAKES, BRENT SPINER, LeVAR BURTON, MICHAEL DORN, GATES McFADDEN and MARINA SIRTIS
For more information, go to www.creationent.com/cal/st_sanfrancisco.html. MAGIC CITY COMIC CON
Dates: January 16-18, 2015 Place: Miami Airport Convention Center
Comic Guests: John Romita, Jr., Allen Bellman, Adelso Corona, Greg Kirkpatrick, Dan Scott
For more information, go to http://www.magiccitycomiccon.com/. STEEL CITY CON
Dates: December 5-7, 2014
Place: Monroeville Convention Center, Monroeville, PA
Guests: Adam West, Burt Ward, Linda Blair, Henry Winkler, Michael Dorn, Peter Mayhew, Terry Farrell, John Wesley Shippe, and more.
For more information, go to http://www.steelcitycon.com/. FED-CON 24
Dates: May 21-24, 2015
Place: Maritim Hotel, Dusseldorf, Germany
Guests: Sam Jones, Aaron Douglas, Grant Bowler and more to come
For more information, go to http://www.fedcon.de/en/. SPECIAL ANNOUNCEMENTS!
Wizard World Conventions has a large number of events planned for the year. Be sure to visit the page to see if there is a convention of interest near you.

Creation Entertainment has a large number of conventions planned for the next several months. They include stars from TWILIGHT, SUPERNATURAL, STARGATE, FARSCAPE, XENA, SERENITY, STAR TREK, etc. Check out their calendar to see if one will be in your neighborhood soon. Don't miss their Videos page as well. It is full of some priceless video from a number of conventions.

Be sure to visit the referenced sites to see if there have been changes in dates/guests attending. Visit our Convention Calendar for a full listing of upcoming conventions.
BACK ISSUES OF THE ZOCALO TODAY
The front page of the The Zocalo Today changes daily, so be sure to check the back issues to make sure that you haven't missed anything IMPORTANT! I hope you will become a regular visitor to The Zocalo Today!
---
Take care and I look forward to hearing from you.
Sandra Bruckner (sgbruckner@aol.com)
Editor/Publisher
ISN News: The Zocalo Today
http://www.isnnews.net
Copyright - SBruckner, 1999-2014