The Zocalo Today

Welcome to ISN News: The Zocalo Today. Babylon 5 celebrated its 20th Anniversary but because of the quality of the series, fans are still out there supporting the show -- and new ones are joining each day. With J. Michael Straczynski promising a new production in the near future, we need to continue support of the show -- bringing new people to watch and discuss the show. Join in the discussion today on Facebook or Twitter.

If you have questions or items for the news, drop me a line at sgbruckner@isnnews.net.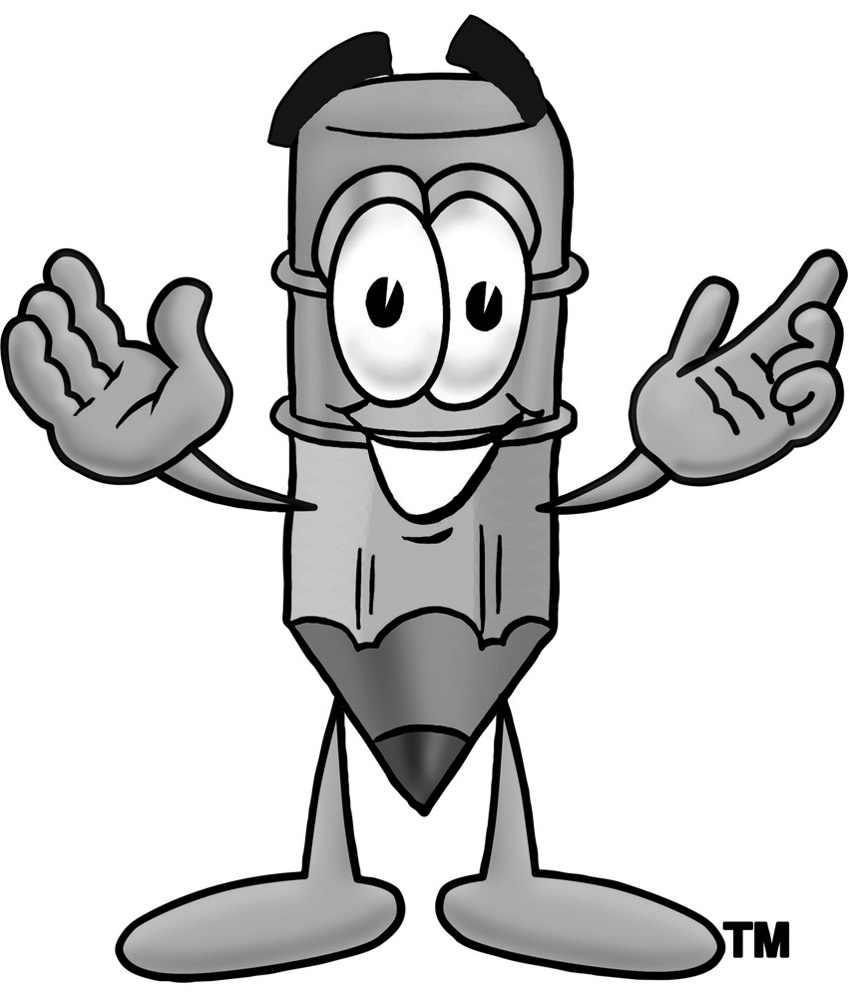 TODAY'S NEWS
THURSDAY, JULY 2, 2015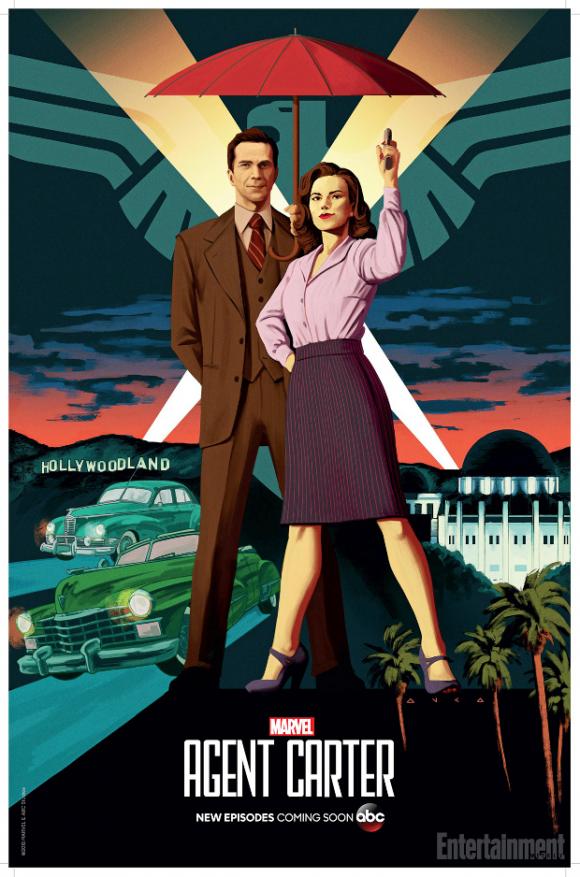 AGENT CARTER
We've known for several weeks now that Agent Carter, Marvel Studios' first female-led property, will be moving to the West Coast for its second season. For quite some time, fans of the show weren't even sure if it would get renewed, and now we know that it's both coming back and shifting locales, which opens up a whole new realm of possibilities. We've heard whispers about what might be transpiring in Season 2, and now we finally have our first real hints courtesy of the series' producers. In a new interview with Entertainment Weekly, executive producer MIchele Fazekas noted that the second season will change the visual tone of the show entirely, because Los Angeles will bring a very different vibe than New York City. "In Los Angeles, you have the spectacular wealth, glamour and beauty right next to the grit and crime—often right up against each other," Fazekas said. "We're very much being inspired by Noir films." Fazekas also commented on how Jarvis (James D'Arcy) will fit into the West Coast vibe of season 2, in which Peggy will investigate a case that the LAPD can't tackle by itself. This will be a season influenced by how much Peggy proved herself in Season 1, and though Jarvis will be around, he won't necessarily be a driving force. "We have a nice organic way to infuse Jarvis," Fazekas said. "That was always the challenge. He's not an agent. The case for the first season is over, so the biggest question for us this season was: We love Peggy and Jarvis together, that's a really important relationship, how do we keep them together? LA has provided us a really nice, organic way to do so." We don't yet know exactly how the pair will come together again, but we know that it's one of TV's most enjoyable pairings, so we're looking forward to it. The first poster for Season 2 was also revealed today, featuring Peggy and Jarvis surrounded by various Los Angeles landmarks. The poster will be available at San Diego Comic-Con next week at the Marvel booth (#2339) beginning Thursday, but if you want one you'd better get there early. Agent Carter will return in the midst of the 2015-2016 broadcast season on ABC.

VAMPIRE HUNTER D
Rejoice, Vampire Hunter D fans. Plans for a new CG-animated series based on Hideyuki Kikuchi's long-running series of Japanese novels have been unveiled. Anime News Network has been told by California-based production studio Unified Pictures that it will bring Vampire Hunter D to our TV screens. Unified Pictures producer Scott McLean said: "I've been a fan of Vampire Hunter D since I was a teenager. I'm overjoyed at being able to be a part of creating a new chapter for a story I greatly admire." The company will be co-producing the series with Japanese CGI animation studio Digital Frontier, who gave us Resident Evil: Degeneration, Tekken: Blood Vengeance and Mighty No. 9. Another piece of good news is that Kikuchi himself is involved with the project, as well as Vampire Hunter D: Bloodlust director Yoshiaki Kawajiri. Hideyuki Kikuchi began writing Vampire Hunter D back in 1983, and the 29th book in the series was released this past May. The story follows D, a half-human, half-vampire (shades of Blade, anyone?) called a dhampir, who hunts blood-sucking vampires in a far-future (and I mean really far, since it's set around 12,090 A.D.), post-nuclear world. The novels got a first animated movie in 1985, and a second one 15 years later, in 2000 (Bloodlust). It was adapted as a series of audio dramas from 1988 to 1990, before getting a videogame adaptation in 1999. In 2007, the Vampire Hunter D novels were adapted as a new manga series. Unified Pictures are set to reveal more details regarding plans for the show's format and story during its panel at Anime Expo at the Los Angeles Convention Center on Thursday, July 2.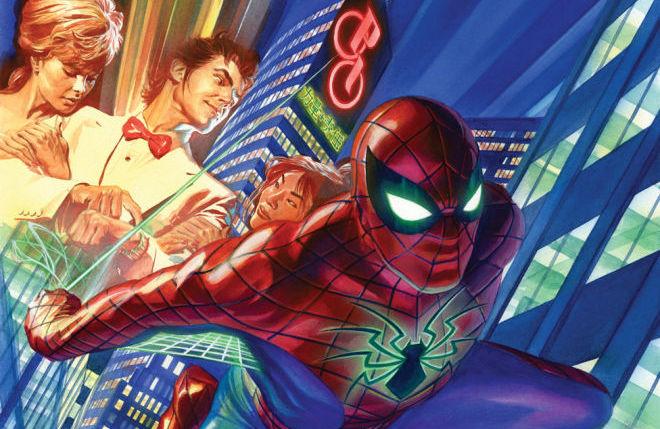 SPIDER-MAN NEWS
Sure, Miles Morales might be taking the title role as the new Spider-Man in Marvel Comics, but that doesn't mean Peter Parker is out of business. In fact, it sounds like he'll be pretty busy once the dust settles from Secret Wars. With Miles filling the angsty teenage role, Peter will embrace adulthood as a "globe-spanning entrepreneur and inventor," according to MTV. Think a cleaner version of Tony Stark who is both saving the world and running the uber-successful tech company Parker Industries. This version of Peter Parker will star in Marvel's new Amazing Spider-Man run, written by Dan Slott with art by Giuseppe Camuncoli. He also has a new (high-tech) costume, designed by comic legend Alex Ross. The new angle will take Spider-Man across the world, so look for more globe-trotting adventures from New York's Friendly Neighborhood Spider-Man. To go along with the international flair, we'll also see the return of Spidey's old-school Spider-Mobile. Here's what Slott told MTV about the new run: "He's operating with Parker industries in not just New York, but also Shanghai and San Francisco and London. He's going to be a far more global Spider-Man, and with that is going to come all new global threats. Things that will really test Spider-Man like never before… [W]hen you're reading Peter Parker 'Amazing Spider-Man,' you're going to get the Spider-Man you've been reading about since 1962 going to all new levels. Can he do the street stuff? Sure, but he can do that times ten. It's everything you know, everything you care about, amped up to a level you've never seen before. It's not just this guy is Spider-Man, or that guy is a Spider-Man. Peter Parker isn't just the greatest [Spider-Man]… We're out to make him the world's greatest superhero." The new Amazing Spider-Man run is set to debut in October, and will pick up several months after the events of Secret Wars.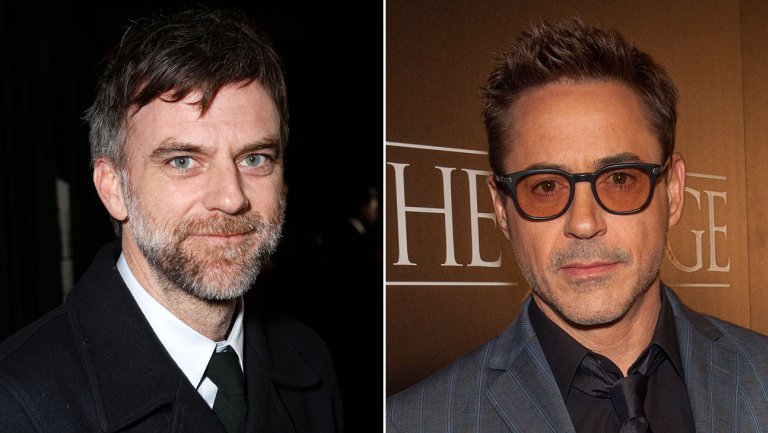 PINOCCHIO
Warner Bros. and Team Downey are moving forward with their live-action take on Pinocchio and have enlisted Paul Thomas Anderson to write a draft with an eye toward directing. Though the film would seem far outside of Anderson's wheelhouse, the move shouldn't come as too much of a surprise. Downey was poised to star in Anderson's Inherent Vice until his Avengers: Age of Ultron obligations got in the way and Joaquin Phoenix stepped in to play the lead. Downey and Anderson are good friends and have been looking to work together for some time. The Giver writer Michael Mitnick penned the latest draft of Pinocchio, and Downey has been quietly tweaking the script for the past six months. Downey has been developing Pinocchio for years, but the project has found new urgency in the wake of a string of live-action hits based on kids' classics, most recently Disney's Cinderella. Ever since auteur Tim Burton turned Alice in Wonderland into a billion-dollar live-action franchise and the Angelina Jolie starrer Maleficent earned $758 million worldwide last year, the studios have been angling to set up projects based on live-action kids' tales, with A-list directors flocking to the projects across town. Disney is bringing Beauty and the Beast to the big screen in March 2017 with Emma Watson in the lead and Bill Condon directing. Jon Favreau is filming The Jungle Book, also for Disney, for an April 2016 release. Not to be outdone, Warners has its own Jungle Book in production that stars Benedict Cumberbatch, Christian Bale and Cate Blanchett. That version, which will be released Oct. 6, 2017, will be a mix of live-action and performance capture CGI. Over at Universal, a live-action version of The Little Mermaid is in the works, though Sofia Coppola recently dropped out due to creative differences. Burton, who was initially attached to direct Pinocchio, will instead direct a live-action Dumbo for Disney. Downey is onboard to play Geppetto in the tale about a wooden puppet who wants to become a human boy. Bryan Fuller and Jane Goldman wrote previous drafts of the story that is based on a novel by Carlo Collodi. Downey, who most recently starred in Ultron, has a long-standing relationship with Warners (he recently starred in The Judge for the studio). He will produce Pinocchio alongside Team Downey partner Susan Downey as well as Dan Jinks (Milk). Anderson is a six-time Oscar nominee who received a director mention for 2007's There Will Be Blood. He most recently received a screenplay nomination this year for Inherent Vice.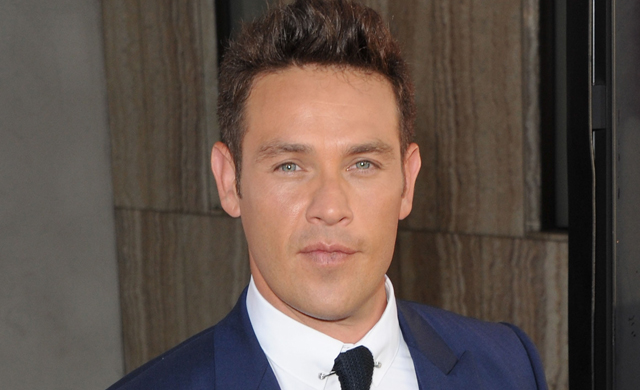 LUCIFER
There's been a change in cast for FOX's upcoming Vertigo Comics adaptation, "Lucifer," today as Deadline reports that "Arrow" and "True Blood" star Kevin Alejandro will be replacing the formerly-attached Nicholas Gonzalez in the role of Dan, an LAPD homicide detective wary of Lucifer himself. "Lucifer" stars Tom Ellis (Rush) in the title role as Lucifer, who, bored and unhappy as the Lord of Hell, resigns his throne and abandons his kingdom for the gorgeous, shimmering insanity of Los Angeles, where he gets his kicks helping the LAPD punish criminals. Co-starring alongside Ellis are Lauren German ("Chicago Fire") as Chloe Dancer, an LAPD homicide detective who finds herself both repulsed and fascinated by Lucifer; Lesley-Ann Brandt ("Spartacus") as Lucifer's best friend Maze, a fierce demon who takes the form of a human woman; D.B. Woodside as Amenadiel, an angel sent to L.A. to persuade Lucifer to return to hell; and Rachael Harris as Linda, Lucifer's therapist. The Lucifer character was first introduced to Vertigo Comics in Neil Gaiman's "The Sandman," where he abandoned his role as the lord of hell in the beloved "Season of Mists" storyline. His self-titled series, written by Mike Carey, ran for 75 issues. "Lucifer" comes from Warner Bros. TV, DC Comics and Jerry Bruckheimer Television, and was written by "Californication" creator Tom Kapinos and directed by Len Wiseman. Kapinos and Wiseman will executive produce with Jerry Bruckheimer, Jonathan Littman and Ildy Modrovich. There's no word yet on whether or not Kevin Alejandro will reshoot Gonzalez's scenes in the pilot. Doing so is not an uncommon practice, however. Riff Regan was famously replaced in the "Buffy the Vampire Slayer" pilot by Alyson Hannigan while some classic shows like "Gilligan's Island" replaced multiple cast members after completing the pilot. X-MEN: DAYS OF FUTURE PAST
20th Century Fox has released a special first look for the upcoming "Rogue Cut" of X-Men: Days of Future Past featuring an intro by director Bryan Singer which you can check out in the player below. You can also click here for a chance to win passes to the screening of the film at the San Diego Comic-Con. Featuring 17 additional minutes of previously-cut footage, in addition to an entire subplot featuring Rogue, the new release of the film will also contain brand-new special features. It debuts on Blu-ray, DVD, and Digital HD on July 14 and you can pre-order it here! X-Men: Days of Future Past stars Patrick Stewart, Ian McKellen, Hugh Jackman, Michael Fassbender, James McAvoy, Jennifer Lawrence, Halle Berry, Nicholas Hoult, Ellen Page, Shawn Ashmore, Peter Dinklage, Omar Sy, Daniel Cudmore, Fan Bingbing, Boo Boo Stewart, Adan Canto, Evan Peters, Josh Helman, Lucas Till and Evan Jonigkeit. The ultimate X-Men ensemble fights a war for the survival of the species across two time periods in X-Men: Days of Future Past. The beloved characters from the original "X-Men" film trilogy join forces with their younger selves from X-Men: First Class, in an epic battle that must change the past – to save our future. Days of Future Past is the highest-grossing X-Men film with $748 million worldwide. It's follow-up, X-Men: Apocalypse, is coming to theaters on May 27, 2016.
THE ZOCALO TODAY
Be sure to check out The Zocalo Today on Facebook as well as at ISN News: The Zocalo Today on Yahoo Groups. May News Archive.
ON THE TUBE TONIGHT
7:30pm on AMC
Back to the Future Part II (1989)
A young man and his inventor friend must take a DeLorean time machine to 2015.
Michael J. Fox, Christopher Lloyd, Lea Thompson, Thomas F. Wilson, Harry Waters Jr. 8:00pm on The CW
Beauty and the Beast
Episode: Heart of the Matter NEW S03, E04
Vincent and Cat go to a couples counselor; Cat thinks a wealthy transplant recipient is involved with mysterious experiments on people in the city. 8:00pm on FX
Avatar (2009)
On an alien planet, a former Marine falls in love with a blue-skinned warrior and sides with her people against humankind's encroachment on their lush world.
Sam Worthington, Zoe Saldana, Sigourney Weaver, Stephen Lang, Michelle Rodriguez 8:00pm on TNT
Cowboys & Aliens (2011)
A 19th-century gunslinger unites townspeople, outlaws, and a band of Apache warriors against an extraterrestrial threat. Based on the graphic novel by Scott Mitchell Rosenberg.
Daniel Craig, Harrison Ford, Olivia Wilde, Sam Rockwell, Adam Beach 9:00pm on NBC
Aquarius
Episode: Cease to Resist NEW S01, E07
Hodiak investigates a celebrity's brutal murder; Sadie and Emma meet someone special from Manson's past. 9:00pm on Fox
Wayward Pines
Episode: Betrayal NEW S01, E07
Ethan doesn't know who he can trust after finding a bomb in his car; Harold and Kate have a consultation with Pam; things heat up between Amy and Ben. 9:00pm on The CW
The Vampire Diaries
Episode: I'm Thinking of You All the While S06, E22 (First Aired: May. 14, 2015)
An uninvited guest leaves Elena in terrible jeopardy; Bonnie winds up on the receiving end of a twisted plan; Stefan comes to a realization about Lily; Damon must make the most difficult decision of his life. 10:00pm on CBS
Under the Dome
Episode: Redux NEW S03, E03
Chester's Mill residents try to move on after their mysterious experience in the tunnels; Big Jim thinks two new residents, Christine and Eva, are keeping secrets about the dome. 10:00pm on NBC
Hannibal
Episode: Contorno NEW S03, E05
The offer of riches from Mason Verger threatens to put Inspector Pazzi off his quest for redemption; Will and Chiyoh travel to Florence in search of Hannibal; Alana Bloom worries for everyone's safety. 10:00pm on Syfy
Killjoys
Episode: The Sugar Point Run S01, E02 (First Aired: Jun. 26, 2015)
A vengeful warlord strands the Killjoys in a bombed-out, restricted city wasteland when a hostage exchange goes south.








Here is a quote from J. Michael Straczynski about emotions.
I had this theory that the more important and intimate the emotion, the fewer words are required to express it.

First it's in dating: "Will you go out with me?" Six words.
"Honey, I care for you." Five words.
"You matter to me." Four words.
"I love you." Three words.
"Marry me." Two words.
But what's left? What's the one most important and intimate word you can ever say to somebody? It's "goodbye."

While Michael O'Hare (Sinclair), Andreas Katsulas (G'Kar), Rick Biggs (Dr. Franklin), Tim Choate (Zathras) and Jeff Conoway (Zach Allen) are no longer with us, we will not forget their wonderful personalities and talent -- as well as their significant contributions to the BABYLON 5 universe. Be sure to visit In Memory Of for more information about memorial efforts.
Until we met again, in a place where no shadows fall.
BABYLON 5 BIRTHDAYS
JULY
Vaughn Armstrong, July 7 - He appeared in the Season 3 episodes "Messages From Earth" and "Point of No Return" as an unnamed security guard. IMDB referred to the role as "Security Guard #1."
Bruce McGill - (Major Ed Ryan in "Severed Dreams" (Season 3)
Judson Scott - July 15 - (Knight One in "And the Sky Full of Stars")
Jerry Doyle - July 16
J. Michael Straczynski - July 17
David Warner - July 29

Have I missed anyone? If you know the birthday of someone connected with Babylon 5, pass the information along. We want to include everyone in our Happy Birthday Wishes.



BABYLON 5 MUSIC VIDEOS AND TRIBUTES
John Hudgens has created many Babylon 5 videos, but I believe this is the most moving. It was first shown at the Phoenix Comic Con 20th Anniversary and honors many of the Babylon 5 familywho have passed on.

Here is a link to John's Babylon 5 videos:
https://www.youtube.com/user/Babylon5MusicVideos?feature=watch

Richard Biggs memorial: http://www.youtube.com/watch?v=HyD4L8yNtsA

Andreas Katsulas memorial: http://www.youtube.com/watch?v=h2UQ2l9NPIg

- This is the extended version that I did for Andreas' widow ater the original cut was released on the net. It's never been seen online until now.

For those of you who've never seen these, I hope you enjoy them - and for those that have (and emailed me many times over the years about releasing them), I hope they're as good as you remember. Working with Joe on these videos was one of the highlights of my career, and I'll be forever grateful to him for the doors these have opened for me. I'm proud to have them on my resume.

John Hudgens
www.zteamproductions.com








STAR TREK: THE OFFICIAL CONVENTION
Date: August 6-9, 2015
Place: Rio Suites Hotel, Las Vegas, Nevada
Guests: William Shatner, Karl Urban, Jeri Ryan, Walter Koenig, James Darren - and many more
For more information, go to http://www.creationent.com/cal/st_lasvegas.html.

SHORE LEAVE 37
Dates: August 7-9, 2015
Place: Hunt Valley Inn, Hunt Valley, MD
Guests: John Barrowman, David Nykl, Daniel Davis, Shawn Ashmore, Aaron Ashmore and many more
For more information, go to http://www.shore-leave.com/. STEEL CITY CON
Dates: August 7-9, 2015
Place: Monroeville Convention Center, Monroeville, PA
Guests: Ralph Macchio, Andrew McCarthy, Tricia Helfer, Nichelle Nichols, Matthew Wood, and many more
For more information, go to Steel City Con. WORLDCON 2015: Sasquan
Dates: August 19-23, 2015
Place: Spokane, Washington
Guests: David Gerrold will be one of the featured guests
For More information, go to http://sasquan.org.
The Sasquan website says they are looking for help. Anyone looking for a way to help defray expenses, can go to sasquan.org and volunteer some time.
Hugo Nominations - Also deadline is drawing near to nominate. Nominations are due by March 10 at 11:59pm. PHOENIX COMICON
Dates: December 12-14, 2015
Place: Phoenix Convention Center, Phoenix, AR
Guests: Tom Skerritt, Linda Blair, Eddie McClintock, Ben Browser
For more information, to go http://phoenixcomicon.com/. SPECIAL ANNOUNCEMENTS!
Wizard World Conventions has a large number of events planned for the year. Be sure to visit the page to see if there is a convention of interest near you.

Creation Entertainment has a large number of conventions planned for the next several months. They include stars from TWILIGHT, SUPERNATURAL, STARGATE, FARSCAPE, XENA, SERENITY, STAR TREK, etc. Check out their calendar to see if one will be in your neighborhood soon. Don't miss their Videos page as well. It is full of some priceless video from a number of conventions.

Be sure to visit the referenced sites to see if there have been changes in dates/guests attending. Visit our Convention Calendar for a full listing of upcoming conventions.
BACK ISSUES OF THE ZOCALO TODAY
The front page of the The Zocalo Today changes daily, so be sure to check the back issues to make sure that you haven't missed anything IMPORTANT! I hope you will become a regular visitor to The Zocalo Today!
---
Take care and I look forward to hearing from you.
Sandra Bruckner (sgbruckner@isnnews.net)
Editor/Publisher
ISN News: The Zocalo Today
http://www.isnnews.net
Copyright - SBruckner, 1999-2015