The Zocalo Today

Welcome to ISN News: The Zocalo Today. Babylon 5 celebrated its 20th Anniversary but because of the quality of the series, fans are still out there supporting the show -- and new ones are joining each day. With J. Michael Straczynski promising a new production in the near future, we need to continue support of the show -- bringing new people to watch and discuss the show. Join in the discussion today on Facebook or Twitter.

If you have questions or items for the news, drop me a line at sgbruckner@isnnews.net.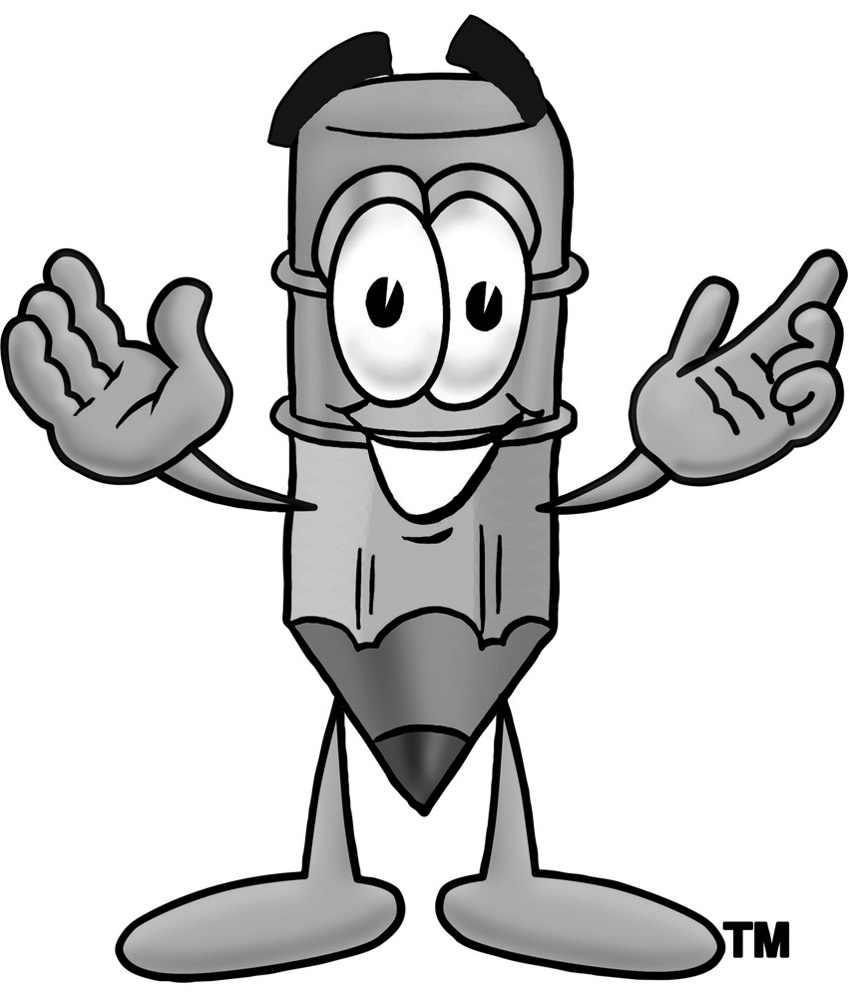 HERE IS TODAY'S NEWS
FRIDAY, FEBRUARY 5, 2016
WALKING DEAD
What better way to spend a sweet, romantic Valentine's Day than with the zombie bashing band of survivors on The Walking Dead. Shuffling back onto AMC on February 14th at 9/8c for the second half of Season 6, Rick, Glenn, Maggie, Daryl, Michonne, Carol, Carl and the rest of the crew embark on the next stage of their horrifying journey, with some momentous deaths supposedly coming down the bloody boulevard. Here's a new video combining cast and creator comments on what to expect in the midseason premiere and the dramatic turn the series is about to take. Have a look and tell us what you're looking forward to most (spoiler-free please) when The Walking Dead marches on.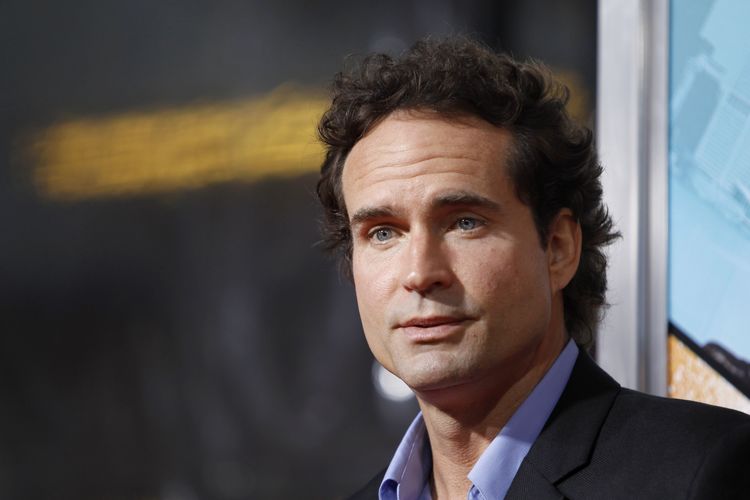 WAYWARD PINES
Despite so-so live numbers, the Fox event series Wayward Pines built a major audience thanks to DVR and time-shifting. Now, it's coming back for another year. So, what can we expect from the next saga of the creepiest little town on TV? Spoilers ahead for Season 1 of Wayward Pines! TV Line is reporting Jason Patric (The Lost Boys, Sleepers) will star in the second season of the sci-fi mystery. He'll play new character Dr. Theo Yedlin, described as "a confident, driven surgeon whose leadership skills become invaluable to Wayward Pines' residents." The second season will reportedly pick up where Year One left off, following Yedlin as he arrives in Wayward Pines to find the town in the middle of an all-out war with the First Generation, as they fight over what the future of the human race will become. The first season ended with the First Generation (mostly a bunch of punk kids) seemingly seizing control of the town, after it was overrun by the creature-like "abbies." "Jason is an incredibly grounded and believable actor," said executive producer M. Night Shyamalan in a statement. "I'm so excited for audiences to see what he brings to the world of Wayward Pines." The first season was a fascinating experiment in WTF-craziness, wrapped in a creepy mystery ala Twin Peaks. Season 2 looks to peel back that mystery and just play in the insane world left behind. It'll be interesting to see how much of the cast actually returns (sadly, original star Matt Dillon's character died in the Season 1 finale), considering the series featured a few A-listers, and lingered in development hell for a while before actually premiering. It'll likely be tough to lure many of them back. Season 1 was insane, but it still followed its own internal logic. Here's hoping Season 2 can do the same.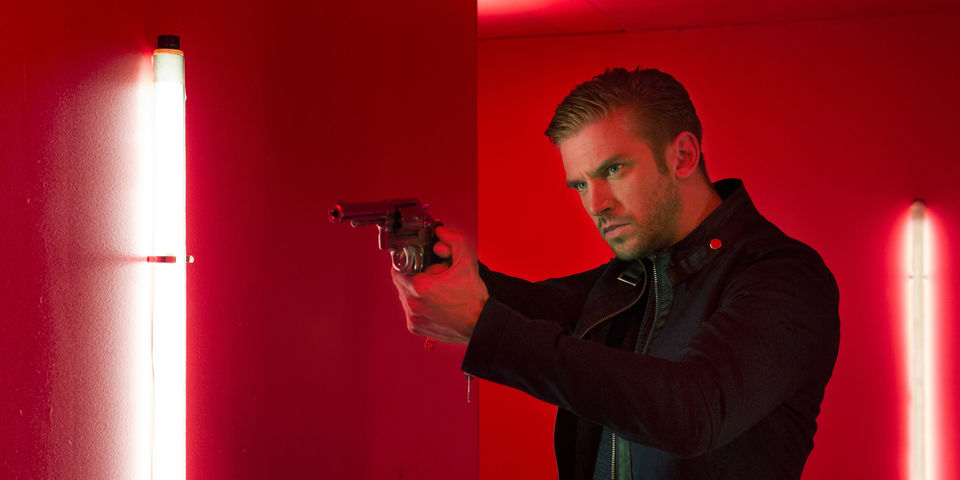 LEGION
One of the more interesting comic book TV projects in development right now, a series in joint development between Marvel TV and FX Networks which includes X-Men masterminds Bryan Singer and Simon Kinberg. It's a rare merging of Fox's Marvel team and Disney's Marvel team, and we still don't know how much we'll hear about actual mutants in the series. More exciting though, is that Noah Hawley, creator of FX's Fargo (which somehow just finished a second season even better than its incredible first. Now, the next stage of development has arrived: casting. Today, Marvel announced that the title character of Legion (or at least, that's his comic book name) will be played by Dan Stevens, best known as Matthew Crawley from the ITV/PBS series Downton Abbey. Stevens will play David, in the comics the son of Charles Xavier, who's described as "a haunted man, trying to find his way back to sanity, but he's getting tired and is about to give up when he meets the girl of his dreams." Parks & Recreation's Aubrey Plaza also joins the cast as Lenny, a drug addict and alcoholic who "knows that any day now her life is gonna turn around." Jean Smart, fresh off an amazing performance in Fargo, also joins as "nurturing, demanding therapist" Wendy. Rounding out the announcements is Rachel Keller, who broke out thanks to Fargo, as the "self-sufficient and street smart" Syd. So, the core cast is here, and it's an interesting one. If you only know Stevens from Downton, just know that he showed tremendous range in the 2014 thriller The Guest, and he's about to hit even bigger stardom thanks to the live-action Beauty and the Beast, as Beast. Plaza, Smart, and Keller also all feel like smart choices, despite not really knowing exactly how comic-bookish this show will be just yet.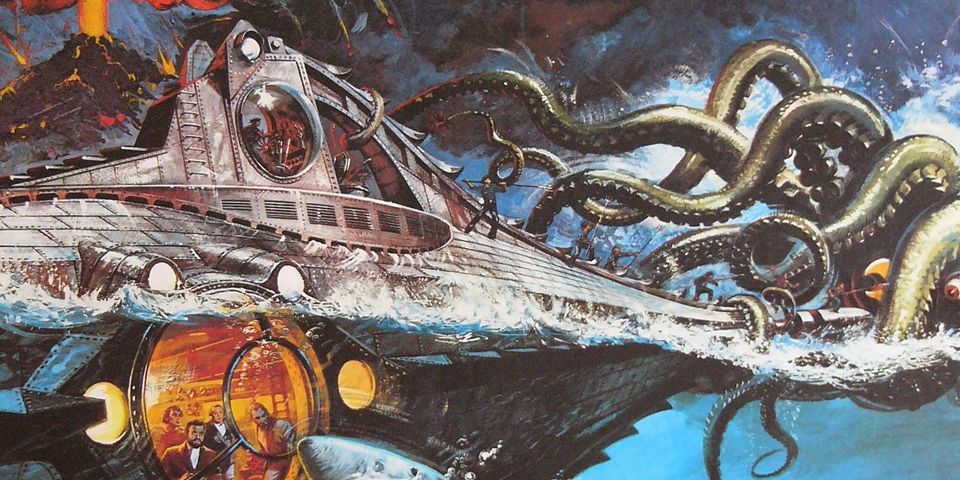 20,000 LEAGUES UNDER THE SEA
After teasing yet another big-screen adaptation of Jules Verne's 20,000 Leagues Under the Sea — Bryan Singer's favorite childhood book, by the way — as the next project on his busy plate with a tantalizing Instagram pic of the script, it has now been officially confirmed that the X-Men: Apocalypse director is coming on board Captain Nemo's legendary submarine the Nautilus to helm the movie for 20th Century Fox. Deadline has confirmed the deal is now closed and the movie will be moving full steam ahead for a fall production start, with casting set to start pretty soon. Based on a story by Singer, 20,000 Leagues has a script by Rick Sordelet & Dan Studney. Although it was believed for a time the script would be picked up by Disney, this deal will be keeping Singer at Fox, with whom the director has had a long and fruitful relationship thanks to all those X-Men films. Here's what Singer said in a statement: "I'm incredibly excited to be working with my friends at Fox, with whom I've had such a long and fruitful relationship," he said. "Ever since I was a boy and first discovered the 1870 Jules Verne novel, I have dreamt of retelling this classic story. Without revealing too much, it contains not only the original characters of Captain Nemo, Ned Land and Professor Aronnax, but also some new and original characters and Sci Fi plot twists culminating in a timeless adventure for all ages." Jules Verne's classic novel has been adapted a good number of times over the years, seeing adaptations ranging from the big screen (the earliest movie was made back in 1916), TV, comic books and even the stage. I don't know about you guys, but I think most of us have rather fond memories of the 1954 Disney movie starring James Mason as Captain Nemo and Kirk Douglas as Ned Land. This is the one I actually remember the most. MIDNIGHT SPECIAL
The new sci-fi film Midnight Special comes out next month and now you can get a first look at a scene from the movie. As we've previously noted, every year seems to bring us one breakout, modestly-budgeted sci-fi movie that's more rooted in ideas than spectacle, and it seems as if Midnight Special might fit that bill this year. The movie starts Michael Shannon (Man of Steel) as a father who must flee with his young son (Jaeden Lieberher) in order to protect him while figuring out the source of his mysterious powers. In a first clip posted by Yahoo!, Shannon warns off a woman at a truck stop before she can get the boy to remove the Cyclops-like glasses he's wearing -- for what purpose, we don't know. But it's only a matter of moments before we see that the boy has already set something ominous in motion. The tone and atmosphere of the brief scene are right on the money, which is not surprising considering the filmmaker behind the movie is Jeff Nichols, who delivered a dark apocalyptic drama with Take Shelter and a pitch-perfect Southern noir with Mud. Joel Edgerton, Adam Driver, Kirsten Dunst and Sam Shepard will join Shannon and Lieberher in the movie, which premieres at the South by Southwest film festival in Austin next month before opening on March 18. Read the official synopsis below and remember that title, because I think we'll be talking about Midnight Special a lot in six weeks or so. In the sci-fi thriller "Midnight Special," writer/director Jeff Nichols proves again that he is one of the most compelling storytellers of our time, as a father (Michael Shannon) goes on the run to protect his young son, Alton (Jaeden Lieberher), and uncover the truth behind the boy's special powers. What starts as a race from religious extremists and local law enforcement quickly escalates to a nationwide manhunt involving the highest levels of the Federal Government. Ultimately his father risks everything to protect Alton and help fulfill a destiny that could change the world forever in this genre–defying film as supernatural as it is intimately human. GOTHAM
FOX has debuted a new promo for the second half of Gotham Season 2. Among the villains featured is "House of Cards" star Nathan Darrow as Victor Fries. Batman fans, of course, will recognize that name as belonging to the man destined to become the future super villain Mr. Freeze. Said to be one of Gotham City's top cryogenics experts, Fries' story will unfold when his wife falls ill with a terminal disease and he becomes determined to do everything possible to save her life. Gotham stars Ben McKenzie as Detective James Gordon, Donal Logue as Harvey Bullock, Michael Chiklis as Detective Nathaniel Barnes, Sean Pertwee as Alfred, Robin Lord Taylor as Oswald Cobblepot/The Penguin, Erin Richards as Barbara Kean, David Mazouz as Bruce Wayne, Camren Bicondova as Selina Kyle/the future Catwoman, Cory Michael Smith as Edward Nygma/the future Riddler, James Frain as Theo Galavan, Jessica Lucas as Tabitha Galavan, Chris Chalk as Lucius Fox, Nicholas D'Agosto as Harvey Dent, Zabryna Guevara as Captain Sarah Essen. It was also recently announced that Jada Pinkett Smith will return to Gotham as Fish Mooney for a few episodes soon. Catch the "Wrath of the Villains" when Gotham Season 2 returns Monday, February 29 at 8:00pm ET/PT on FOX. If you've missed any of the new episodes or just need a refresher, be sure to check out our weekly Gotham recaps.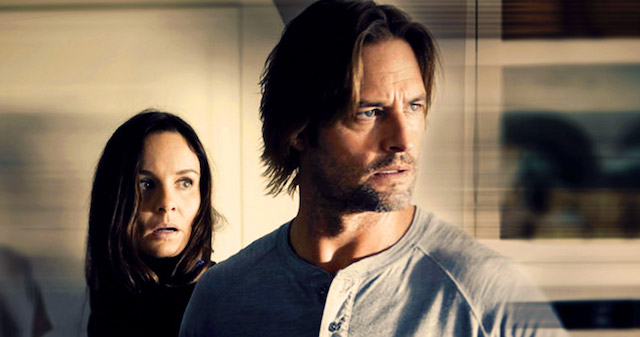 COLONY RENEWED FOR SECOND SEASON
USA Network announced today that Colony season two is on the way. From Carlton Cuse (Lost) and Ryan Condal (Hercules), Colony season two hails from Legendary Television and Universal Cable Productions. The series centers on one family's struggle to survive and bring liberty back to the people of an occupied Los Angeles. Starring Josh Holloway (Lost) and Sarah Wayne Callies (The Walking Dead), episode four of the 10-part Colony season one airs tonight at 10/9c. Set in the very near future, Colony's world is a dangerous one of divided ideologies. While some choose to collaborate with the occupation and benefit from the new order, others rebel and suffer the consequences. After being separated from their son during the invasion, former FBI agent Will Bowman (Holloway) and his wife Katie (Callies) are willing to do whatever is necessary to be reunited with him. Thus, when the powerful Proxy Snyder (Peter Jacobson) offers Will a chance to get his son back if he will collaborate with the occupational government, Will and Katie find themselves faced with the toughest decision of their lives. They will have to go beyond whatever they thought possible, risking their lives and their relationship to protect their family. "Carlton and Ryan have successfully delivered a story that tests the strengths and weaknesses of a society in duress, and the bonds of a family divided," says Chris McCumber, President of USA Network. "Colony's performance across all platforms has been impressive, and we can't wait to see where the story takes us." Over its first three episodes, Colony has seen an average combined L3 audience of 3.4MM P2+ (two same-night telecasts of each original episode). Additionally, more than half a million people sampled the series' pilot during a targeted, two-week pre-linear release on select digital platforms including USANetwork.com, Hulu, the USA Network App and VOD. Colony season two is a co-production between Legendary Television and Universal Cable Productions. Colony airs Thursdays at 10/9c on USA Network.
THE ZOCALO TODAY
Be sure to check out The Zocalo Today on Facebook as well as at ISN News: The Zocalo Today on Yahoo Groups. Catch up on news by going to the January News Archive.
ON THE TUBE TONIGHT
8:00pm on Fox
Sleepy Hollow
Episode: One Life NEW S03, E09
Jenny and Crane are at a loss after Abbie's sacrifice; Crane forms an unexpected partnership; Jenny faces off with a former enemy. 8:00pm on The CW
The Vampire Diaries
Episode: Things We Lost in the Fire NEW S07, E11
While Stefan secretly struggles with his own experience in the Phoenix stone, he tries to help Damon recover and regain his grip on reality; Matt spirals out of control; Tyler attends Alaric's baby shower; Caroline makes an upsetting discovery. 8:00pm on AMC
Underworld: Evolution (2006)
Vampire warrior Selene and her werewolf lover trace the origins of the ancient feud between their races.
Kate Beckinsale, Scott Speedman, Tony Curran, Derek Jacobi, Bill Nighy 8:00pm on FX
Captain America: The First Avenger (2011)
After an experimental program turns him into a supersoldier, Steve Rogers, now known as Captain America, leads the fight against Red Skull's evil HYDRA organization.
Chris Evans, Hayley Atwell, Sebastian Stan, Tommy Lee Jones, Hugo Weaving 8:00pm on Syfy
Angels & Demons (2009)
Harvard symbologist Robert Langdon joins forces with an Italian scientist to prevent an ancient brotherhood's plot against the Vatican from coming to fruition. Based on the novel by Dan Brown.
Tom Hanks, Ewan McGregor, Ayelet Zurer, Armin Mueller-Stahl, Stellan Skarsgård 9:00pm on NBC
Grimm
Episode: A Reptile Dysfunction NEW S05, E08
A mysterious sighting is connected to the death of a tourist at a local lake; Rosalee is haunted by her past; Renard supports a candidate for mayor; Nick witnesses the scope of the wesen uprising. 9:00pm on Fox
Second Chance
Episode: Admissions NEW S01, E04
A past case becomes relevant as Pritchard and Duval investigate murders involving young prodigies; Pritchard becomes a confidential informant for the FBI. 9:00pm on The CW
The Originals
Episode: Wild at Heart NEW S03, E11
Elijah learns that Aya might have knowledge about an elusive weapon; Davina receives a tempting offer that could bring her closer to reuniting with Kol. 9:00pm on BBC America
Alien (1979)
Crewmembers aboard an interstellar freighter encounter a merciless monster that crawls around their ship's dark corridors and service ducts as it kills them one by one.
Tom Skerritt, Sigourney Weaver, John Hurt, Veronica Cartwright, Harry Dean Stanton








Here is a quote from J. Michael Straczynski about emotions.
I had this theory that the more important and intimate the emotion, the fewer words are required to express it.

First it's in dating: "Will you go out with me?" Six words.
"Honey, I care for you." Five words.
"You matter to me." Four words.
"I love you." Three words.
"Marry me." Two words.
But what's left? What's the one most important and intimate word you can ever say to somebody? It's "goodbye."

While Michael O'Hare (Sinclair), Andreas Katsulas (G'Kar), Rick Biggs (Dr. Franklin), Tim Choate (Zathras) and Jeff Conoway (Zach Allen) are no longer with us, we will not forget their wonderful personalities and talent -- as well as their significant contributions to the BABYLON 5 universe. Be sure to visit In Memory Of for more information about memorial efforts.
Until we met again, in a place where no shadows fall.
BABYLON 5 BIRTHDAYS
JANUARY
January 3 - Danica McKellar (Centauri noble Aria Tensus in the "The War Prayer.")
January 4 - John Schuck (Draal)
January 9 - David Allen Brooks
January 13 - Richard Moll (Max, a lurker criminal, in "Hunter, Prey" (Season 2)
January 24 - Peter Woodward
January 27 - Julie Caitlin Brown
January 27 - Tamilyn Tomita

Have I missed anyone? If you know the birthday of someone connected with Babylon 5, pass the information along. We want to include everyone in our Happy Birthday Wishes.



BABYLON 5 MUSIC VIDEOS AND TRIBUTES
John Hudgens has created many Babylon 5 videos, but I believe this is the most moving. It was first shown at the Phoenix Comic Con 20th Anniversary and honors many of the Babylon 5 familywho have passed on.

Here is a link to John's Babylon 5 videos:
https://www.youtube.com/user/Babylon5MusicVideos?feature=watch

Richard Biggs memorial: http://www.youtube.com/watch?v=HyD4L8yNtsA

Andreas Katsulas memorial: http://www.youtube.com/watch?v=h2UQ2l9NPIg

- This is the extended version that I did for Andreas' widow ater the original cut was released on the net. It's never been seen online until now.

For those of you who've never seen these, I hope you enjoy them - and for those that have (and emailed me many times over the years about releasing them), I hope they're as good as you remember. Working with Joe on these videos was one of the highlights of my career, and I'll be forever grateful to him for the doors these have opened for me. I'm proud to have them on my resume.

John Hudgens
www.zteamproductions.com








FARPOINT 23
Dates: February 12-14, 2016
Place: Radisson Hotel North Baltimore
Guests: David Gerrold, Sean Maher - more to be announced
For more information, go to http://www.farpointcon.com

PENSACON
Date: Feburary 19- 21, 2016
Location: Pensacola, Florida, USA
Official Website: http://pensacon.com. GNOMECON
Dates: March 4-6, 2016
Place: Savanah, GA
For more information, go to http://gnomecon.org TRIAD ANIME CONVENTION 5
Dates: March 11-13 2016
Place: Winston Salem Marriott, North Carolina
For more information, go to http://triadanimecon.com. Mace
March 18-20 2016
MACE 2016 - Anime and game Convention on UpcomingCons.com MEGACON 2016
Dates: May 26-29, 2016
Place: Orange County Convention Center
For more information, go to http://megaconvention.com/. PHOENIX COMIC CON
Dates: June 2-5, 2016
Place: Phoenix Convention Center
For more information, go to http://phoenixcomiccon.com. ConCarolinas
http://www.concarolinas.org/
https://www.eventbrite.com/e/concarolinas-2015-registration-6735603371 Heroes Convention
June 17-19 2016
http://www.heroesonline.com/heroescon/ Conregate
July 15-17 2016
https://www.facebook.com/fansofcongregate?fref=ts Charlotte Comic Con
Min con happen four times a year http://charlottecomicon.info/ SPECIAL ANNOUNCEMENTS!
Wizard World Conventions has a large number of events planned for the year. Be sure to visit the page to see if there is a convention of interest near you.

Creation Entertainment has a large number of conventions planned for the next several months. They include stars from TWILIGHT, SUPERNATURAL, STARGATE, FARSCAPE, XENA, SERENITY, STAR TREK, etc. Check out their calendar to see if one will be in your neighborhood soon. Don't miss their Videos page as well. It is full of some priceless video from a number of conventions.

Be sure to visit the referenced sites to see if there have been changes in dates/guests attending. Visit our Convention Calendar for a full listing of upcoming conventions.
BACK ISSUES OF THE ZOCALO TODAY
The front page of the The Zocalo Today changes daily, so be sure to check the back issues to make sure that you haven't missed anything IMPORTANT! I hope you will become a regular visitor to The Zocalo Today!
---
Take care and I look forward to hearing from you.
Sandra Bruckner (sgbruckner@isnnews.net)
Editor/Publisher
ISN News: The Zocalo Today
http://www.isnnews.net
Copyright - SBruckner, 1999-2016