The Zocalo Today

Welcome to ISN News: The Zocalo Today. Babylon 5 celebrated its 20th Anniversary but because of the quality of the series, fans are still out there supporting the show -- and new ones are joining each day. With J. Michael Straczynski promising a new production in the near future, we need to continue support of the show -- bringing new people to watch and discuss the show. Join in the discussion today on Facebook or Twitter.

If you have questions or items for the news, drop me a line at sgbruckner@isnnews.net.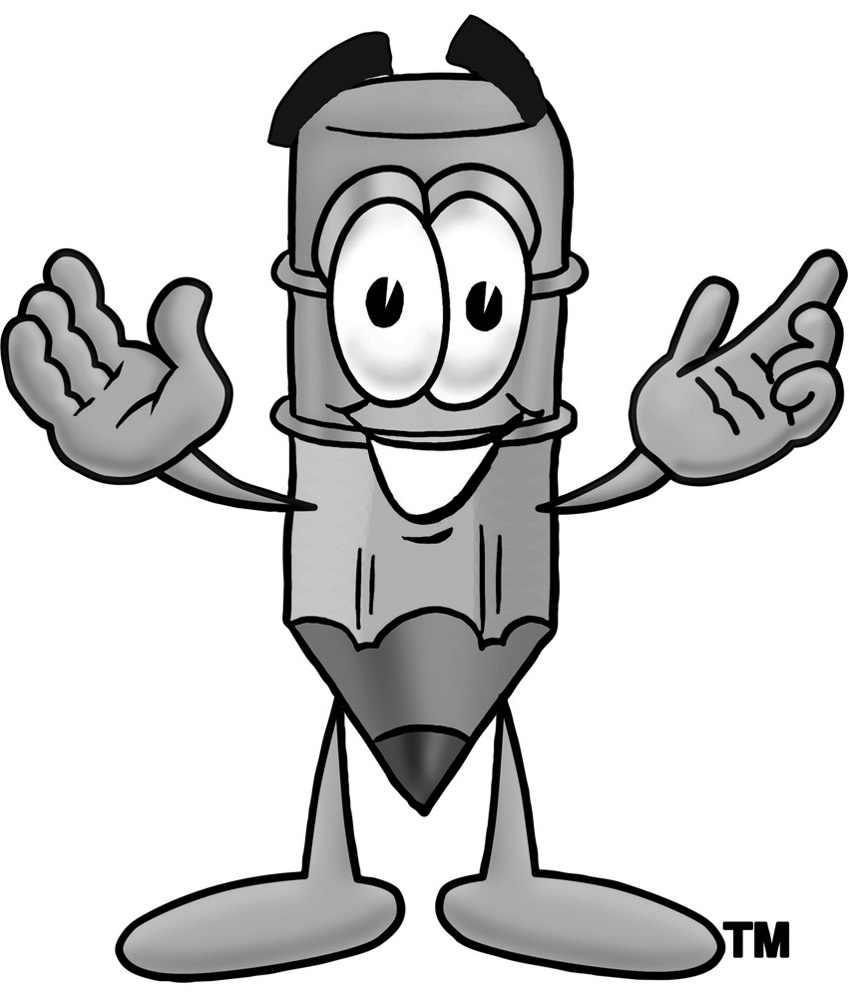 TODAY'S NEWS
FRIDAY, MAY 22, 2015
TEEN WOLF
For most teenagers, senior year is a time of celebration as they prepare to enter adulthood. The McCall Pack on "Teen Wolf" isn't quite that lucky. In a trailer for Season 5, Scott (Tyler Posey) and his friends are in for a rude awakening at the hands of an evil that wants to tear them apart. The official Season 5 synopsis from MTV reads: "On the eve of Senior Year, Scott and his friends find themselves facing the possibility of a future without each other, a next phase of their lives that might take them in different directions despite their best intentions. Little do they know that outside forces are already plotting to break the pack apart long before they ever see graduation. New villains that use a combination of science and the supernatural for a malevolent and mysterious purpose that will eventually pit Scott and his friends against their greatest enemy yet." Making things more interesting is the addition of lone wolf Theo (Christian Cody), who joins the pack this season. While he says "lone wolves don't make it on their own," can this new addition to their group be trusted? According to a character description from MTV, Theo "isn't as new to Beacon Hills as everyone presumes, and his character may have some secrets about the town that attracts so many supernatural monsters." That could become a problem as the pack struggles to stay together -- especially if he encroaches on the friendship between Scott and Stiles (Dylan O'Brien). Season 5 of "Teen Wolf" premieres June 29, 2015 on MTV. HEROES REBORN
Your favorite telepathic detective is making his grand TV return. Greg Grunberg has signed on to return as Matt Parkman on "Heroes Reborn," Entertainment Weekly reports. Grunberg, who played a major role in the original series, is slated to appear in a guest starring arc for the continuation, though it's unclear how many episodes he will appear in. He's the fourth original cast member to sign on to the project, following Jack Coleman (Noah Bennett), Masi Oka (Hiro) and Jimmy Jean-Louis (The Hatian). Here's the scoop on "Heroes Reborn" thus far. Zap2it will update this post as more news develops. Returning cast Greg Grunberg as Matt Parkman: Originally introduced as a detective on the LAPD, Parkman discovers he can read the minds of others and manipulate their thoughts. In the series finale, he was injured when attempting to kill Sylar (Zachary Quinto). Masi Oka as Hiro: The former office drone turned hero had the ability to stop time and time-travel. Last seen helping defeat Samuel Sullivan (Robert Knepper) at the end of "Heroes." Oka says in a statement he's excited to reprise his role but details are being kept under wraps. Jimmy Jean-Louis as The Hatian: An associate of Noah Bennett throughout the series, The Hatian -- the only name he's known by -- has the ability to manipulate minds and memories. Jack Coleman as Noah Bennet/HRG: The Company man and adoptive father of Claire (Hayden Panettiere) also took part in bringing Samuel down at the end of "Heroes." He had hoped to cover up what happened but was heartbroken when Claire exposed her powers to the world. New cast Zachary Levi: The former "Chuck" star will be playing a signficant role, but just what that is remains to be seen. Other new cast members include Ryan Guzman ("The Boy Next Door"), Robbie Kay ("Once Upon a Time"), Danika Yarosh ("Shameless"), Judith Shekoni ("The Twilight Saga: Breaking Dawn - Part 2"), Kiki Sukezane ("Death Yankee 3"), Henry Zebrowski ("A to Z"), Gatlin Green ("Criminal Minds"), Eve Harlow ("The 100") and Toru Uchikado. The story So far, NBC and creator Tim Kring have said exactly nothing about where the show picks up, although it's understood that it will include stories of new characters discovering their abilities. Also, maybe it's cold?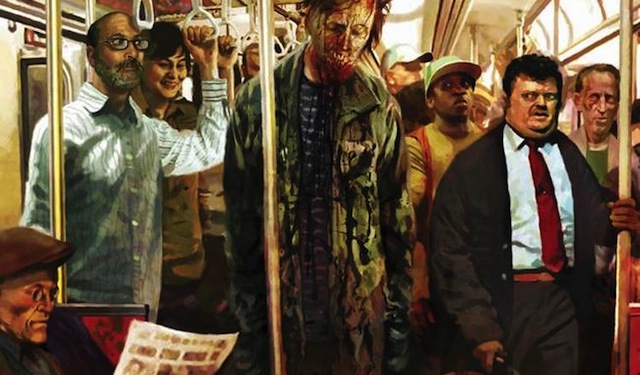 EMPIRE OF THE DEAD
The zombie genre is one of the hottest on TV these days, and now one of the concept's original auteurs is getting ready to throw his hat back into the ring. George A. Romero (Night of the Living Dead) is gearing up to adapt his comic-book series Empire of the Dead as a new television series. The project is still in the early phases, but Romero has teamed up with Demarest Films (Tusk) to write the pilot script, in conjunction with producers Sam Englebardt and William D. Johnson. Romero practically invented the modern-day zombie movie, but he doesn't have much experience with television. Empire found Romero expanding on his zombie canon by introducing vampires into the mix, with a story set in New York City years after the undead plague has erupted. Not only do the survivors have to deal with zombies, but a new (old) threat arises to "take a bite out of the Big Apple." Basically, we're talking about a big ol' Romero zombie movie strung out for the small screen. That's definitely not a bad thing. With The Walking Dead dominating the conversation these days, pulling Romero back into the fold is an excellent way for a zombie project to gain some instant credibility. But it's worth noting Romero's past few zombie films have been a bit lackluster (to say the least), so here's hoping a change of medium might be just the catalyst he needs to recapture the magic. BATMAN: ARKHAM KNIGHT
Though Ben Affleck is getting ready to bring Batman back to the big screen next year, one of the most popular takes on the character is in the Arkham videogame series -- and the latest trailer puts a live-action spin on Bruce Wayne's alter ego. While we patiently wait for the epic finale in the series, Batman: Arkham Knight, Rocksteady Studios has put together a new live-action trailer to get us amped up to "become" Batman. Taking things a step further from the videogame realm, the live-action trailer finds Average Joes facing challenges where they might need to channel their inner Batman. So, literally becoming Batman. Clever. As if that wasn't cool enough, there's also some nifty new gameplay footage tacked on the end, so that should sweeten the pot considerably. Arkham Knight will pit Batman against the "ultimate threat against the city that he is sworn to protect, as Scarecrow returns to unite the super criminals of Gotham and destroy the Batman forever." It'll also feature some seemingly awesome Batmobile gameplay. Batman: Arkham Knight is set to hit shelves on June 23.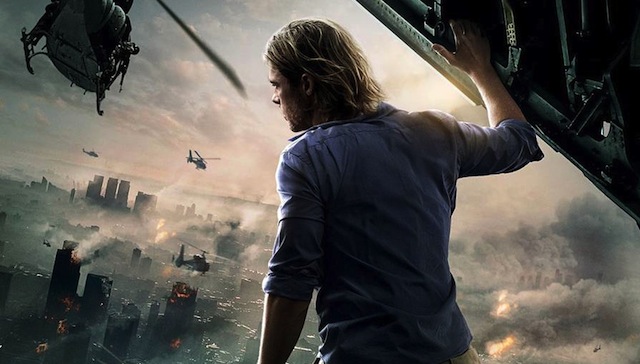 WORLD WAR Z 2
It was revealed back in 2013 that Brad Pitt will be reprising his role as Gerry Lane for an upcoming (still untitled) sequel to World War Z with The Impossible's Juan Antonio Bayona attached to direct. Today, Paramount Pictures has revealed that World War Z 2 will be waged on June 9, 2017. That's the same day that 20th Century Fox has earmarked for its planned Fantastic Four 2. That's not the only box office showdown potentially in the cards today, either. Universal Pictures is setting their romantic comedy sequel My Big Fat Greek Wedding 2 for release on March 25, 2016. That's the same day as Warner Bros.' comic book showdown Batman v Superman: Dawn of Justice. Locke writer and director Steven Knight will be providing the screenplay for World War Z 2 with Pitt again serving as producer. My Big Fat Greek Wedding 2, meanwhile, hails from Gold Circle Entertainment and Playtone production and serves as the long-awaited follow-up to the highest-grossing romantic comedy of all time. Written by Academy Award nominee Nia Vardalos, who stars alongside the entire returning cast of favorites, the film reveals a Portokalos family secret that will bring the beloved characters back together for an even bigger and Greeker wedding. Kirk Jones (Nanny McPhee, Waking Ned Devine) directs the next chapter of the film that will be once again produced by Rita Wilson and Playtone partners Tom Hanks and Gary Goetzman. Paul Brooks and Steven Shareshian return to executive produce alongside Vardalos and Scott Niemeyer. Universal Pictures will distribute the comedy domestically and in select international territories.
THE ZOCALO TODAY
Be sure to check out The Zocalo Today on Facebook as well as at ISN News: The Zocalo Today on Yahoo Groups. April News Archive.
ON THE TUBE TONIGHT
8:00pm on BBC America
The Princess Bride (1987)
A storybook stableboy turns pirate and rescues his beloved, who is about to marry a dreadful prince.
Cary Elwes, Robin Wright, Mandy Patinkin, Chris Sarandon, Christopher Guest 9:00pm on CBS
Hawaii Five-0
Episode: Kanalu Hope Loa S05, E03 (First Aired: Oct. 10, 2014)
Three female thieves unwittingly make themselves serious targets when they take something during a tour bus robbery; Danny searches for his brother's money. 9:00pm on Fox
Bones
Episode: The Psychic in the Soup S10, E11 (First Aired: Mar. 26, 2015)
Angela's psychic friend Avalon helps the team investigate when a psychic is found dead in the trunk of a tree; Booth and Brennan consider the pros and cons of Christine's imaginary friend. 9:00pm on The CW
The Messengers
Episode: Metamorphosis NEW S01, E06
During a united search for the Second Horseman of the Apocalypse, Vera and Alan continue their investigation into the genesis stone's secrets; Erin learns the price of her gift. 9:00pm on ABC Family
Matilda (1996)
A little girl develops extraordinary mental abilities, despite neglectful parents and a brutal headmistress.
Mara Wilson, Danny DeVito, Rhea Perlman, Embeth Davidtz, Pam Ferris 9:00pm on Syfy
Daybreakers (2009)
Faced with a critical blood shortage, a vampire hematologist joins forces with humans to perfect a cure for his problem.
Ethan Hawke, Willem Dafoe, Claudia Karvan, Michael Dorman, Vince Colosimo 10:00pm on CBS
Blue Bloods
Episode: Burning Bridges S05, E03 (First Aired: Oct. 10, 2014)
When an officer is outed and his partner refuses to ride with him, Danny and Baez are asked to work with new partners temporarily; Eddie and James try to steal a collar from a pompous detective; Frank speaks out about equality on the force.
KEEPING UP WITH JMS
Good news from JMS on Facebook. He has indicated that all episodes have been delivered to Netflix and that a trailer should be on the way soon. "Sense8," the sci fi thriller from J. Michael Straczynski and Andy and Lana Wachowski, will make its Netflix debut on June 5. The Wachowskis' first television venture, the series is touted as "a gripping global tale of minds linked and souls hunted." Brian J. Smith (SGU Stargate Universe), Tuppence Middleton (Jupiter Ascending), Aml Ameen (The Maze Runner), Doona Bae (Cloud Atlas), Miguel Silvestre (Velvet), Tena Desae (The Best Exotic Marigold Hotel), Max Riemelt (Amnesia) and Jamie Clayton (Dirty Work) play eight characters who are both emphatically linked — which gives them the ability to access each other's thoughts, feelings and deepest secrets — and hunted by an organization that wants to learn more about this power through any means possible. Daryl Hannah (Kill Bill), Naveen Andrews (Lost), Freema Agyeman (Doctor Who), Alfonso Herrera, Erendira Ibarra and Terrence Mann (The Dresden Files) also star. The 10-episode series was ordered in March 2013.








Here is a quote from J. Michael Straczynski about emotions.
I had this theory that the more important and intimate the emotion, the fewer words are required to express it.

First it's in dating: "Will you go out with me?" Six words.
"Honey, I care for you." Five words.
"You matter to me." Four words.
"I love you." Three words.
"Marry me." Two words.
But what's left? What's the one most important and intimate word you can ever say to somebody? It's "goodbye."

While Michael O'Hare (Sinclair), Andreas Katsulas (G'Kar), Rick Biggs (Dr. Franklin), Tim Choate (Zathras) and Jeff Conoway (Zach Allen) are no longer with us, we will not forget their wonderful personalities and talent -- as well as their significant contributions to the BABYLON 5 universe. Be sure to visit In Memory Of for more information about memorial efforts.
Until we met again, in a place where no shadows fall.
BABYLON 5 BIRTHDAYS
MAY
Theodore Bikel - May 2
Michael O'Hare - May 6-- We miss you old friend
Stephen Furst - May 8
Melissa Gilbert - May 8
Bruce Boxleitner - May 12
Andreas Katsulas - May 18
Steven Ford - May 19 (Commander Alan Chafin, First Officer on EAS Prometheus)
Andrea Thompson - May 22
Doug Wise - May
Douglas Netter - May 23
Paul Winfield - May 22
Roy Dotrice - May 26
Harlan Ellison - May 27

Have I missed anyone? If you know the birthday of someone connected with Babylon 5, pass the information along. We want to include everyone in our Happy Birthday Wishes.



BABYLON 5 MUSIC VIDEOS AND TRIBUTES
John Hudgens has created many Babylon 5 videos, but I believe this is the most moving. It was first shown at the Phoenix Comic Con 20th Anniversary and honors many of the Babylon 5 familywho have passed on.

Here is a link to John's Babylon 5 videos:
https://www.youtube.com/user/Babylon5MusicVideos?feature=watch

Richard Biggs memorial: http://www.youtube.com/watch?v=HyD4L8yNtsA

Andreas Katsulas memorial: http://www.youtube.com/watch?v=h2UQ2l9NPIg

- This is the extended version that I did for Andreas' widow ater the original cut was released on the net. It's never been seen online until now.

For those of you who've never seen these, I hope you enjoy them - and for those that have (and emailed me many times over the years about releasing them), I hope they're as good as you remember. Working with Joe on these videos was one of the highlights of my career, and I'll be forever grateful to him for the doors these have opened for me. I'm proud to have them on my resume.

John Hudgens
www.zteamproductions.com








FED-CON 24
Dates: May 21-24, 2015
Place: Maritim Hotel, Dusseldorf, Germany
Guests: Sam Jones, Aaron Douglas, Grant Bowler and more to come
For more information, go to http://www.fedcon.de/en/.

PHOENIX COMIC CON 2014
Dates: May 28-31, 2015 Place: Phoenix Convention Center, Phoenix, Arizona
For more information, go to http://www.phoenixcomicon.com/. AWESOME CON
Dates: May 29-31, 2015
Place: Washington Convention Center, Washington, DC
Guests: George Takei, William Shatner, Sean Astin, John Rhys-Davies - and many, many more
For more information, go to http://www.awesome-con.com/. SOUTH FLORIDA SUPER CONVENTION
Date: June 25-28, 2015
Place: Miami Beach Convention Center
Guests: Billie Piper (Dr Who, Penny Dreadful, Secret Diary of a Call Girl); Maximillian Hernandez (Agents of S.H.I.E.L.D. Walking Dead); Brett Dalton (Agents of S.H.I.E.L.D.); Paul McGann, Simon Fisher-Becker (Dr. Who); Walter Koenig (Babylon5, Star Trek); Nichelle Nichols, Marina Sirtis (Star Trek); Billy Dee Williams, Peter Mayhew (Star Wars) and Lew Temple, Vincent Ward, Daniel Thomas (Walking Dead), Robin Curtis (Star Trek)
For more information, go to http://floridasupercon.com/. STAR TREK: THE OFFICIAL CONVENTION
Date: August 6-9, 2015
Place: Rio Suites Hotel, Las Vegas, Nevada
Guests: William Shatner, Karl Urban, Jeri Ryan, Walter Koenig, James Darren - and many more
For more information, go to http://www.creationent.com/cal/st_lasvegas.html. SHORE LEAVE 37
Dates: August 7-9, 2015
Place: Hunt Valley Inn, Hunt Valley, MD
Guests: John Barrowman, David Nykl, Daniel Davis, Shawn Ashmore, Aaron Ashmore and many more
For more information, go to http://www.shore-leave.com/. STEEL CITY CON
Dates: August 7-9, 2015
Place: Monroeville Convention Center, Monroeville, PA
Guests: Ralph Macchio, Andrew McCarthy, Tricia Helfer, Nichelle Nichols, Matthew Wood, and many more
For more information, go to Steel City Con. WORLDCON 2015: Sasquan
Dates: August 19-23, 2015
Place: Spokane, Washington
Guests: David Gerrold will be one of the featured guests
For More information, go to http://sasquan.org.
The Sasquan website says they are looking for help. Anyone looking for a way to help defray expenses, can go to sasquan.org and volunteer some time.
Hugo Nominations - Also deadline is drawing near to nominate. Nominations are due by March 10 at 11:59pm. PHOENIX COMICON
Dates: December 12-14, 2015
Place: Phoenix Convention Center, Phoenix, AR
Guests: Tom Skerritt, Linda Blair, Eddie McClintock, Ben Browser
For more information, to go http://phoenixcomicon.com/. SPECIAL ANNOUNCEMENTS!
Wizard World Conventions has a large number of events planned for the year. Be sure to visit the page to see if there is a convention of interest near you.

Creation Entertainment has a large number of conventions planned for the next several months. They include stars from TWILIGHT, SUPERNATURAL, STARGATE, FARSCAPE, XENA, SERENITY, STAR TREK, etc. Check out their calendar to see if one will be in your neighborhood soon. Don't miss their Videos page as well. It is full of some priceless video from a number of conventions.

Be sure to visit the referenced sites to see if there have been changes in dates/guests attending. Visit our Convention Calendar for a full listing of upcoming conventions.
BACK ISSUES OF THE ZOCALO TODAY
The front page of the The Zocalo Today changes daily, so be sure to check the back issues to make sure that you haven't missed anything IMPORTANT! I hope you will become a regular visitor to The Zocalo Today!
---
Take care and I look forward to hearing from you.
Sandra Bruckner (sgbruckner@isnnews.net)
Editor/Publisher
ISN News: The Zocalo Today
http://www.isnnews.net
Copyright - SBruckner, 1999-2015