The Zocalo Today

Welcome to ISN News: The Zocalo Today. Babylon 5 celebrated its 20th Anniversary but because of the quality of the series, fans are still out there supporting the show -- and new ones are joining each day. With J. Michael Straczynski promising a new production in the near future, we need to continue support of the show -- bringing new people to watch and discuss the show. Join in the discussion today on Facebook or Twitter.

If you have questions or items for the news, drop me a line at sgbruckner@isnnews.net.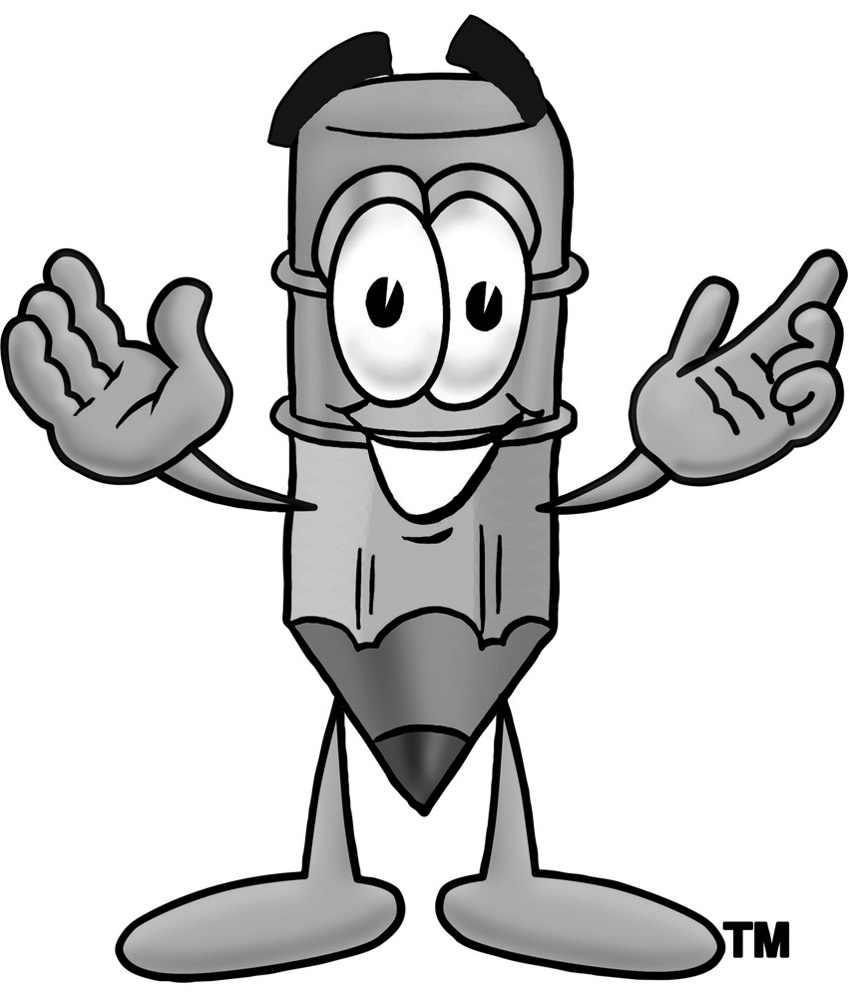 TODAY'S NEWS
MONDAY, AUGUST 3, 2015
NETFLIX
Every month, Netflix makes changes to its ever-popular Watch Instantly streaming service, and while that always means we have to say goodbye to some movies and shows, it also means new ones will arrive throughout the month. So, every month or so, we like to give you a heads-up about the various sci-fi, fantasy and supernatural horror movies and shows that'll be coming your way. August brings with it a pretty good crop of new stuff, led by the most recent season of Doctor Who. Plus, catch up on Once Upon a Time before the new season, revisit classic Reading Rainbow, watch a couple of horror movies and more. Take a look at the list below to see August's genre additions on Netflix. DOCTOR WHO 8
Doctor Who, Series 8 (2014), Available August 8 If you missed Peter Capaldi's first year in the TARDIS the first time around, you'll be able to catch it now, just in time to be ready for Series 9. WING COMMANDER
Is this adaptation of the classic space pilot game as bad as you remember it being? It might be time to find out. BYZANTIUM
Director Neil Jordan mastered vampires with Interview With the Vampire, but he returned to the concept with this thriller about a mother/daughter pair of bloodsuckers that has a good chance of drawing you in with its beautiful darkness.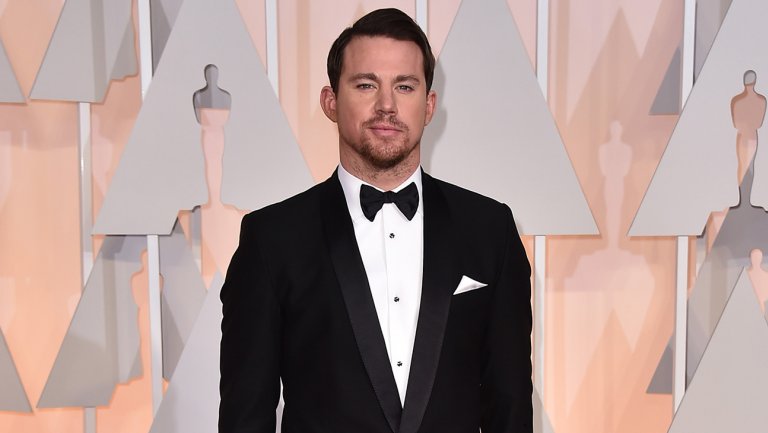 GAMBIT
Channing Tatum has closed a deal to star in Gambit, 20th Century Fox's X-Men spinoff movie. The move, which was widely expected, contradicts reports that appeared last week suggesting the actor would exit the project after failing to come to terms with Fox. Sources say that Tatum and the studio did hit a sensitive spot in negotiations, but such back-and-forth is a normal part of top-level talent dealmaking. The Magic Mike star's participation hardly was in any real danger because the actor already had invested quite a bit in the superhero part. Tatum has been attached to the movie (loosely then officially) as both actor and producer for a few years and even made a surprise appearance at Fox's X-Men panel at Comic-Con in July. One thing that needed figuring out was the extent of Tatum's involvement in the X-Men universe. Fox sees Tatum's Gambit, a mutant who harnesses kinetic energy, as one of the anchor characters of the X-universe, akin to Hugh Jackman's Wolverine, someone who would anchor his own movies and appear in numerous others. It's a commitment that could theoretically last more than a decade. (Jackman has been portraying Wolverine since 2000, for instance.) Sources say that backend compensation was also a sticking point. Rupert Wyatt, who directed Fox's Rise of the Planet of the Apes, will direct Gambit. Josh Zetumer penned the script for the film, based on a treatment by Gambit co-creator Chris Claremont. Tatum, Reid Carolin, Lauren Shuler Donner and Simon Kinberg are producing.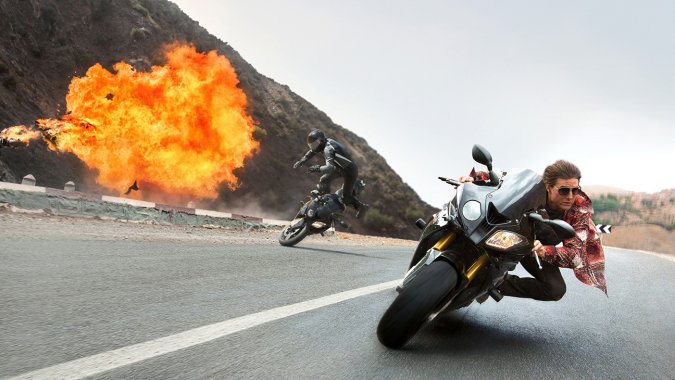 WEEKEND BOX OFFICE
The Mission: Impossible franchise continues to deliver big returns for Tom Cruise. Over the weekend, Mission: Impossible — Rogue Nation opened to a better-than-expected $56 million in North America in a needed win for Cruise, whose star status has diminished outside of the spy series over the past decade. The movie, fueled by males (62 percent) and older moviegoers, easily came in No. 1. More than 80 percent of ticket buyers were over the age of 25 Cruise remains much more of a movie star overseas. Internationally, the $150 million tentpole launched to $65 million from 40 territories (or 40 percent of the marketplace) for an early world cume of $121 million for partners Paramount and Skydance, including a record-breaking launch of $17.1 million in South Korea. Rogue Nation almost boasted the best three-day weekend opening of any title in the franchise. Alex Gibney's recent Scientology documentary Going Clear didn't seem to hurt Cruise and, by extension, the film, with nearly 40 percent of the North American audience saying they turned out for the actor, a strong number. The Mission: Impossible movies have never opened to huge numbers, outside of the second title, which took in $70.8 million over the long Memorial Day weekend in 2000, including $57 million for the weekend itself. And Rogue Nation delivered Cruise his third-best domestic opening of all time after Mission: Impossible II and War of the Worlds ($64.9 million), not accounting for inflation. The critically acclaimed film, buoyed by an A- CinemaScore, is the fifth installment and continues the goodwill that Mission: Impossible — Ghost Protocol generated. Written and directed by Christopher McQuarrie, Rogue Nation sees Ethan Hunt and his team attempting to prove the existence of (and then stop) the Syndicate, an international criminal consortium. Jeremy Renner, Simon Pegg and Rebecca Ferguson also star. "This weekend shows that Tom Cruise continues to be a popular star and that Mission continues to be one of the most popular franchises in the U.S. [and] globally," said Paramount vice chairman Rob Moore, who confirmed that a sixth installment is being developed for Cruise (the actor revealed the project to Jon Stewart last week). Ghost Protocol, directed by Brad Bird, revitalized the spy-action franchise, earning $694.7 million globally after its release in 2011, a series best. That included an international total of $485.3 million. Overseas, Rogue Nation came in ahead of Ghost Protocol, or any Mission title, in a number of key markets, including South Korea, where it scored the second-best opening of all time for Paramount after Transformers: Dark of the Moon, the U.K. ($8.7 million), Mexico ($5.1 million) and Taiwan ($5 million). The movie doesn't open in China until Sept. 8. The weekend's other new wide player, Vacation, missed the mark in its U.S. debut after opening Wednesday. The reboot earned $21.2 million for the Wednesday-Sunday stretch, including $14.9 million for the weekend (it had been expected to clear $30 million). If there's any solace, it's that New Line and Warner Bros. spent a modest $30 million to make Vacation, starring Ed Helms, Christina Applegate, Leslie Mann and Chris Hemsworth. The movie — skewered by critics and earning only a B CinemaScore from audiences — is a sequel of sorts to the first National Lampoon's Vacation, directed by Harold Ramis, and picks up as Rusty Griswold (Helms), now grown, takes his own family on a vacation. Chevy Chase and Beverly D'Angelo make cameos. Not surprisingly, Vacation, placing No. 2, skewed older, with 36 percent over the age of 35. Females made up the majority of the audience (53 percent). Warners executive vice president of domestic distribution Jeff Goldstein said there are several promising signs. "Younger audiences gave it the best scores, and the movie also over-indexed in the South and in the middle of the country," he said. Holdovers Ant-Man and Minions ended the weekend in a close race. Disney put Ant-Man's earnings at $12.6 million for a domestic total of $132.1 million and global haul of nearly $300 million. Disney and Pixar also announced that Inside Out has crossed the $600 million worldwide. Universal and Illumination's Minions grossed $12.2 million domestically for a North American total of $287.3 million and mammoth global total of $854.6 million. Adam Sandler tentpole Pixels tumbled to No. 5 in its second weekend with $10.4 million domestically, a 57 percent decline. Pixels' 10-day North American total is $45.6 million. John Green YA film adaptation Paper Towns also took a big hit in its second weekend, falling more than 60 percent to $4.6 million for a domestic total of $23.8 million. Jake Gyllenhaal's boxing drama Southpaw, from The Weinstein Co., crossed the $30 million mark in its sophomore session, earning $7.5 million for a domestic total of $31.6 million. James Ponsoldt's The End of the Tour, starring Jason Segel as the late author David Foster Wallace, impressed at the specialty box office, opening to $126,459 from four theaters in New York and Los Angeles for a location average of $31,615, the best box-office showing of any 2015 Sundance Film Festival title. Segel stars opposite Jesse Eisenberg.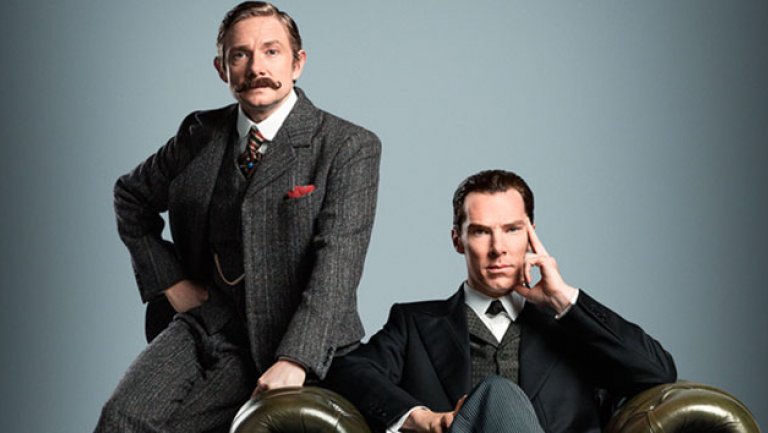 SHERLOCK
"The BBC has been a beacon and an icon, and to damage that for temporary political gain is vandalism of the worst kind," Steven Moffat said Saturday at TCA. Watson's impressive mustache isn't the only change viewers will notice in the upcoming Sherlock special. "Sherlock is a little more polished, he operates like a Victorian gentlemen instead of like a posh, rude man," executive producer Steven Moffat said at the Television Critics Association summer press tour Saturday. "He's a lot less brattish when he's back then and Doctor Watson is a bit more upright." The special, for which footage was unveiled at Comic-Con last month, will be a stand-alone set in Victorian times. Moffat offered a cheeky response when asked how the decision came to change periods to when the original books take place. "Just because we can," he said. "It's a mistake we've been a long time rectifying." Moffat offered one more (minor) tease about what to expect. "Ghost stories work better in a Victorian setting," he said. "Other than that it's remarkably similar." Looking ahead beyond the special, Moffat said the fourth season will go into production in the spring and said that the new season will return to present time. Said Moffat with a laugh, "[We'll] go back to doing Sherlock normally next year unless I'm lying or we change our minds." However, the big question on fans' minds is just when they'll get to watch the special. PBS has yet to announce a premiere date for the special — which, despite earlier reports, Moffat said is not a Christmas special — because the BBC has yet to announce a premiere date. "We are in very close touch with the BBC," said Rebecca Eaton, executive producer of Masterpiece on PBS, Sherlock's stateside home. "We are trying hard not to frustrate the fans." Speaking of the BBC, Moffat did not hold back when asked about the possible BBC policy change that could affect the availability of Britain's globally beloved series like Sherlock. Instead of having British households pay an annual license fee for free TV, the U.K.'s new Conservative-ruled British government declared last month that the BBC would soon have to foot the bill for those fees as part of ongoing "savings." That tab is expected to exceed $1.15 billion by 2020. "They must have something more important to do," Moffat said of the government. "The BBC has been a beacon and an icon, and to damage that for temporary political gain is vandalism of the worst kind."
THE ZOCALO TODAY
Be sure to check out The Zocalo Today on Facebook as well as at ISN News: The Zocalo Today on Yahoo Groups. June News Archive.
ON THE TUBE TONIGHT
9:00pm on CBS
Scorpion
Episode: Rogue Element S01, E09 (First Aired: Nov. 17, 2014)
Cabe's ex-wife needs the team's protection after she discovers evidence that suggests a prominent congressman's death involved foul play. 9:00pm on Syfy
I Still Know What You Did Last Summer (1998)
A killer with a hook returns to stalk a young woman and her friends at a tropical island resort.
Jennifer Love Hewitt, Freddie Prinze Jr., Brandy, Mekhi Phifer, Muse Watson 10:00pm on ABC
The Whispers
Episode: Broken Child NEW S01, E09
Sean, Claire, Wes and Lena look into the past of the man who first encountered Drill over three decades earlier -- before Drill murders him. 10:00pm on CBS
NCIS: Los Angeles
Episode: The Grey Man S06, E08 (First Aired: Nov. 17, 2014)
When Deeks and Kensi go under cover to investigate the murder of a homeless man -- who used to be a Marine and CIA agent -- they find a connection to a Mexican cartel.








Here is a quote from J. Michael Straczynski about emotions.
I had this theory that the more important and intimate the emotion, the fewer words are required to express it.

First it's in dating: "Will you go out with me?" Six words.
"Honey, I care for you." Five words.
"You matter to me." Four words.
"I love you." Three words.
"Marry me." Two words.
But what's left? What's the one most important and intimate word you can ever say to somebody? It's "goodbye."

While Michael O'Hare (Sinclair), Andreas Katsulas (G'Kar), Rick Biggs (Dr. Franklin), Tim Choate (Zathras) and Jeff Conoway (Zach Allen) are no longer with us, we will not forget their wonderful personalities and talent -- as well as their significant contributions to the BABYLON 5 universe. Be sure to visit In Memory Of for more information about memorial efforts.
Until we met again, in a place where no shadows fall.
BABYLON 5 BIRTHDAYS
JULY
Vaughn Armstrong, July 7 - He appeared in the Season 3 episodes "Messages From Earth" and "Point of No Return" as an unnamed security guard. IMDB referred to the role as "Security Guard #1."
Bruce McGill - (Major Ed Ryan in "Severed Dreams" (Season 3)
Judson Scott - July 15 - (Knight One in "And the Sky Full of Stars")
Jerry Doyle - July 16
J. Michael Straczynski - July 17
Anne-Marie Johnson - July 18 - Mariah Cirrus in the Season 2 episode "The Long Dark"
David Warner - July 29

Have I missed anyone? If you know the birthday of someone connected with Babylon 5, pass the information along. We want to include everyone in our Happy Birthday Wishes.



BABYLON 5 MUSIC VIDEOS AND TRIBUTES
John Hudgens has created many Babylon 5 videos, but I believe this is the most moving. It was first shown at the Phoenix Comic Con 20th Anniversary and honors many of the Babylon 5 familywho have passed on.

Here is a link to John's Babylon 5 videos:
https://www.youtube.com/user/Babylon5MusicVideos?feature=watch

Richard Biggs memorial: http://www.youtube.com/watch?v=HyD4L8yNtsA

Andreas Katsulas memorial: http://www.youtube.com/watch?v=h2UQ2l9NPIg

- This is the extended version that I did for Andreas' widow ater the original cut was released on the net. It's never been seen online until now.

For those of you who've never seen these, I hope you enjoy them - and for those that have (and emailed me many times over the years about releasing them), I hope they're as good as you remember. Working with Joe on these videos was one of the highlights of my career, and I'll be forever grateful to him for the doors these have opened for me. I'm proud to have them on my resume.

John Hudgens
www.zteamproductions.com








GEEKYCON
Dates: July 30 - August 2, 2015
Place: Orange County Convention Center, Orlando, Florida
$60 wknd pass, covers everything
For more information, go to www.geekycon.com

STAR TREK: THE OFFICIAL CONVENTION
Date: August 6-9, 2015
Place: Rio Suites Hotel, Las Vegas, Nevada
Guests: William Shatner, Karl Urban, Jeri Ryan, Walter Koenig, James Darren - and many more
For more information, go to http://www.creationent.com/cal/st_lasvegas.html. SHORE LEAVE 37
Dates: August 7-9, 2015
Place: Hunt Valley Inn, Hunt Valley, MD
Guests: John Barrowman, David Nykl, Daniel Davis, Shawn Ashmore, Aaron Ashmore and many more
For more information, go to http://www.shore-leave.com/. STEEL CITY CON
Dates: August 7-9, 2015
Place: Monroeville Convention Center, Monroeville, PA
Guests: Ralph Macchio, Andrew McCarthy, Tricia Helfer, Nichelle Nichols, Matthew Wood, and many more
For more information, go to Steel City Con. WORLDCON 2015: Sasquan
Dates: August 19-23, 2015
Place: Spokane, Washington
Guests: David Gerrold will be one of the featured guests
For More information, go to http://sasquan.org.
The Sasquan website says they are looking for help. Anyone looking for a way to help defray expenses, can go to sasquan.org and volunteer some time.
Hugo Nominations - Also deadline is drawing near to nominate. Nominations are due by March 10 at 11:59pm. PHOENIX COMICON
Dates: December 12-14, 2015
Place: Phoenix Convention Center, Phoenix, AR
Guests: Tom Skerritt, Linda Blair, Eddie McClintock, Ben Browser
For more information, to go http://phoenixcomicon.com/. SPECIAL ANNOUNCEMENTS!
Wizard World Conventions has a large number of events planned for the year. Be sure to visit the page to see if there is a convention of interest near you.

Creation Entertainment has a large number of conventions planned for the next several months. They include stars from TWILIGHT, SUPERNATURAL, STARGATE, FARSCAPE, XENA, SERENITY, STAR TREK, etc. Check out their calendar to see if one will be in your neighborhood soon. Don't miss their Videos page as well. It is full of some priceless video from a number of conventions.

Be sure to visit the referenced sites to see if there have been changes in dates/guests attending. Visit our Convention Calendar for a full listing of upcoming conventions.
BACK ISSUES OF THE ZOCALO TODAY
The front page of the The Zocalo Today changes daily, so be sure to check the back issues to make sure that you haven't missed anything IMPORTANT! I hope you will become a regular visitor to The Zocalo Today!
---
Take care and I look forward to hearing from you.
Sandra Bruckner (sgbruckner@isnnews.net)
Editor/Publisher
ISN News: The Zocalo Today
http://www.isnnews.net
Copyright - SBruckner, 1999-2015