The Zocalo Today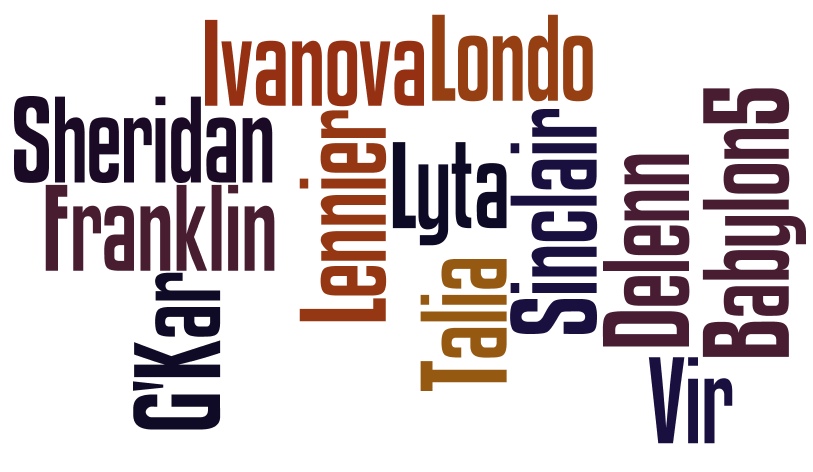 Welcome and thank you for dropping by. Babylon 5 brought many of us together -- and it remains with us, despite the fact that is no longer in production. The good thing is that the internet gives a LOT of ways to stay in touch. Don't be shy. Join in the discussion today or drop by Facebook or Twitter.

If you have questions or items for the news, drop me a line at sgbruckner@aol.com.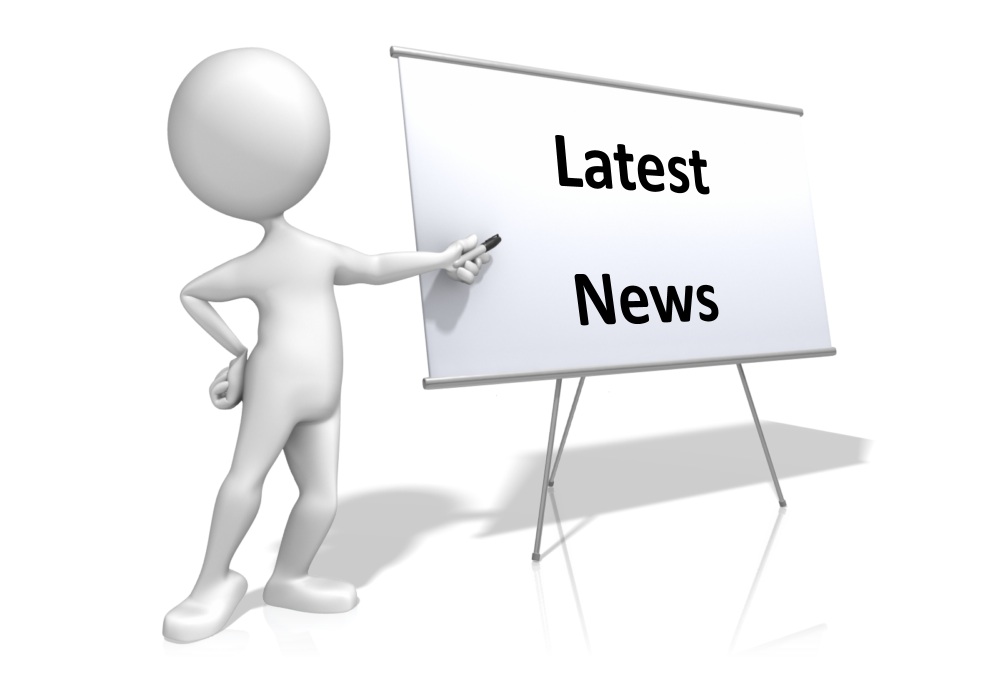 LATEST SCIENCE FICTION NEWS:
THURSDAY, OCTOBER 30, 2014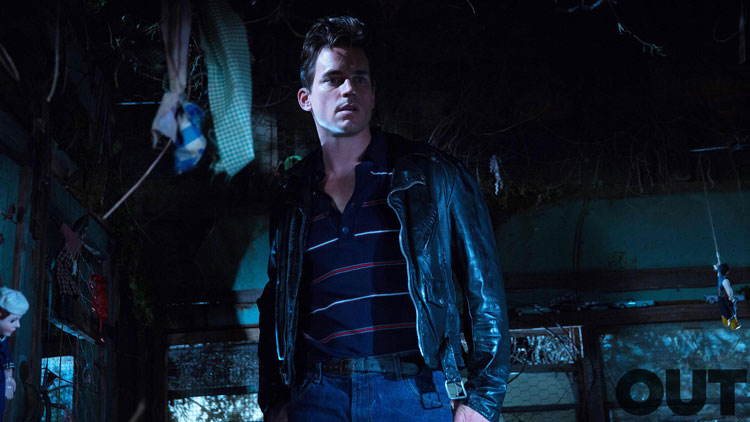 AMERICAN HORROR STORY
Matt Bomer is guest-starring on "American Horror Story: Freak Show" in what creator Ryan Murphy calls "maybe one of the most disturbing things we've ever done and a true horror scene." The first photo of Bomer on the show has been released via Out.com and it unfortunately does not give much away about the nature of Bomer's role. But here are a few things gleaned from the pic and interviews: The photo was taken inside Twisty the Clown's trailer o' terror, but Bomer's look is fairly inscrutable. It certainly doesn't appear as though he's looking at anything horrifying. Bomer is sharing the screen with Michael Chiklis, so does that mean Dell Toledo is paying Twisty a visit? If FOX is looking for someone to play Danny Zuko or Kenickie in its live "Grease" musical, perhaps Bomer should be added to the short list. Look at him rock that '50s pompadour! "American Horror Story: Freak Show" airs Wednesdays at 10 p.m. ET/PT on FX.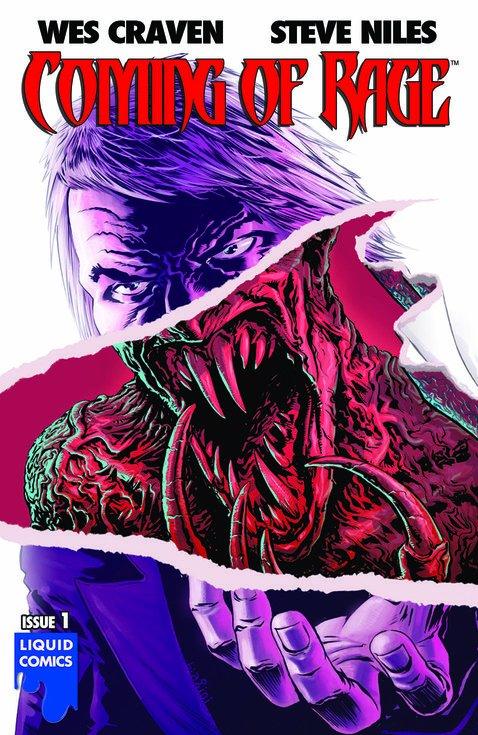 WES CRAVEN'S COMING OF RAGE
Wes Craven has been creeping us out for decades, and the horror auteur shows no signs of stopping now. Up next? The horror comic Coming of Rage, which is also set to spawn a new TV series. Created by Craven along with graphic novelist Steve Niles (30 Days of Night), the five-issue series marks Craven's first real foray into the comic realm. The first three issues are being released as a digital Halloween exclusive for Amazon's Kindle via Liquid Comics. Along with the comic, Craven also plans to turn the project into a television series with the help of producer Arnold Rifkin's Cheyenne Enterprises (Live Free or Die Hard). Just about every hot horror comic on the market these days has a TV deal, and with Craven's name recognition, it's no surprise this one got snatched up. Craven chatted with The Hollywood Reporter about the project, and we have to admit we're mildly intrigued by the setup: "About a year ago, I had the beginning of an unwritten joke come into my head: A Vampire, a Werewolf and a Zombie walk into a bar. Just that. What was the punchline? Who cares – I just liked the sound of it. My imagination went crazy thinking about what could happen when three such impossibly different characters were thrown together… [Me and Niles] hit it off, and decided to beat out the story of a very special young man's coming of age, and the two unlikely friends who helped him to survive it. After a bit of hard, fun work, a series of comic books was born, telling not only the story of how these three ended up on the run together, but how the central character, Ritchie, lost his innocence and became one of the most powerful vampires in the world." It's an intriguing pitch — plus it covers the horror trifecta of zombies, werewolves and vampires — so how could this not be a hit? But seriously, we are intrigued to see more from what a mind like Craven's can do in the comic medium. Here's hoping the comic is solid, and if so, we'll be dying to hear more about the series. HUNGER GAMES: MOCKINGJAY PART 1
A lot of Hunger Games fans are dreading, or at least seriously worrying about, the two-part adaptation of the final book in Suzanne Collins' trilogy: Mockingjay. They're worried not just because Lionsgate chose to go the route of Harry Potter and Twilight and divide -- perhaps unnecessarily -- the last book into two films, but because Mockingjay is a book that many of Collins' readers saw as a letdown (And they're wrong, because it's actually the best of the trilogy - Ed.). For some viewers, Mockingjay could be serve up the same disappointment onscreen that it did on the page. For others, two films just feels like meangingless stretching of story for profit. But then you see trailers like this, and all those worries just melt away. In Mockingjay Part 1, Katniss (Jennifer Lawrence) has joined the District 13 rebellion led by President Coin (Julianne Moore) and Plutarch Heavensbee (the late Philip Seymour Hoffman), where she'll fight alongside her friends Gale (Liam Hemsworth) and Haymitch (Woody Harrelson) to take down the Capitol and its tyrannical leader, President Snow (Donald Sutherland). But as this trailer shows, Katniss might not be up to the task of serving as the powerful symbol of rebellion that District 13 needs her to be. Peeta (Josh Hutcherson), her friend and partner who survived two Hunger Games alongside her (often thanks to her efforts to save his life), is in Capitol custody, and fighting in two Games has left her an emotional wreck. Snow is prepared to wipe Katniss and her friends off the Earth, but as the battle lines are drawn, and as Katniss realizes what's at stake, she grows more willing to face the Capitol. Check out the trailer below, and be prepared for a haunting final line.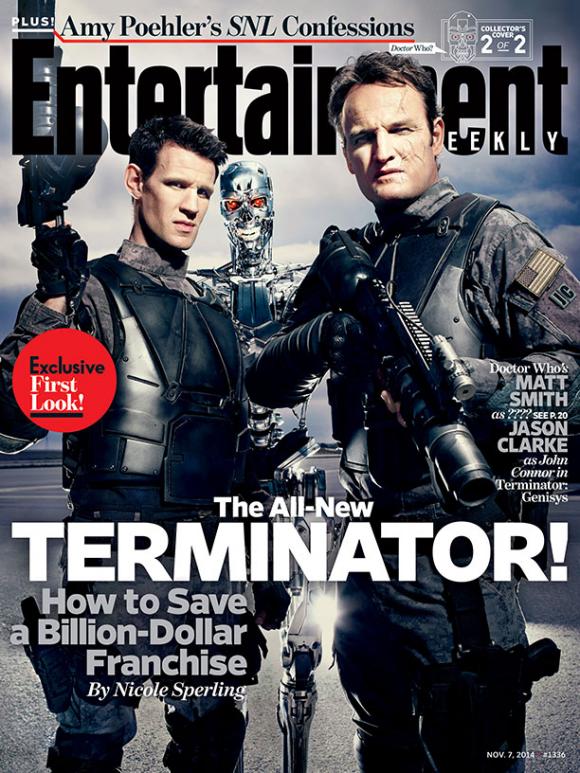 TERMINATOR GENISYS
It's looking more and more like the new Terminator film is going to drive everyone crazy. It certainly did that to the folks at io9, who lifted this plot synopsis for Terminator Genisys from Entertainment Weekly's preview of the film (spoiler warning!): Sarah Connor isn't the innocent she was when Linda Hamilton first sported feathered hair and acid-washed jeans in the role. Nor is she Hamilton's steely zero body-fat warrior in 1991's T2. Rather, the mother of humanity's messiah was orphaned by a Terminator at age 9. Since then, she's been raised by (brace yourself) Schwarzenegger's Terminator -- an older T-800 she calls "Pops" -- who is programmed to guard rather than to kill. As a result, Sarah is a highly trained antisocial recluse who's great with a sniper rifle but not so skilled at the nuances of human emotion. I don't even think I know how to unpack all this. So Sarah Connor (played by Game of Thrones' Emilia Clarke) knows about Terminators already? She's being raised by one? That essentially wipes out the entire previous storyline, which has been severely warped already thanks to Terminator 3 and Terminator Salvation. It also positions the returning Arnold Schwarzenegger -- once again -- as a "good" Terminator, and in fact as a sort of Grandpa Terminator for lack of a better description. In fact, the whole thing sounds like a rehash of Terminator 2, with Sarah taking over the function of her son, John. John is played by Jason Clarke in this film, while Jai Courtney is Kyle Reese and Matt Smith appears in a yet-to-be-identified role. Entertainment Weekly has also offered up two alternate covers showing off some of the cast, and let's just say they don't look all that impressive. Terminator Genisys comes out July 1, 2015. ASCENSION AND BRINGING SCIENCE FICTION BACK TO SYFY
In case you haven't noticed, some of the best sci-fi shows on the air these days are on networks like AMC and HBO. The execs at the Syfy network have also noticed — and here's their plan to regain some relevance in the marketplace. The network has already ramped up development on a boatload of high-concept sci-fi properties, including series like 12 Monkeys, Ascension, Childhood's End and The Expanse. But Syfy's new programming chief Bill McGoldrick tells Entertainment Weekly that's just the beginning of the network's new direction. McGoldrick did an extensive Q&A, touching on everything from the state of the genre overall to exactly how they plan to recapture the critical buzz the studio once enjoyed back in the award-winning heyday of Battlestar Galactica, along with the rabid fan love of Farscape. He acknowledges that the "lighthearted" direction worked well for a while, but now they're trying to refocus on serious sci-fi drama: "In terms of where it was before with original content and some of the series that were on the air, maybe they were more procedural, more lighthearted in tone—and by the way, those shows worked really well for a long time. I'm referring to the Warehouses and the Eurekas. What we have in development now is more of a serious tone, more back to our roots. You've seen and probably heard about our desire to get back up to space. We have a couple really big shows that are trying to accomplish that—Ascension, The Expanse in particular, which play more toward I think the harder core sci-fi fan who used to be perceived as niche but is now mainstream and commercial in a way they have never been before. That's what we're trying to accomplish … We have bigger budgets now. We have budgets that could compete with anybody else in basic cable. Premium cable is a different story, obviously. The budget that HBO has—they're playing a different game. But when you look at The Walking Dead or Breaking Bad or anything that I worked on at USA, we are at least at that level, if not above. We are trying to bring in directors, producers, you name it, that can execute. I certainly think our shows are already looking better than they have in the past because the corporation supporting us [Comcast], and the corporation understands that we should be investing in genre right now. That's been the biggest pleasant surprise I've had since I've arrived — the amount of resources Comcast is providing and kind of everybody up the food chain is recognizing that to pull off sci-fi in the way that we really want to pull it off, you do have to spend. You don't have to be a reckless drunken sailor, but you do have to sometimes even outspend basic cable competitors for the shows to look the way they will." As the initial trailers for Ascension seem to indicate, not to mention the footage we've seen of 12 Monkeys, the projects definitely have a different feel than what the network has been cranking out before the current development cycle. They feel like the natural evolution of shows like Defiance, which is a good thing.
FRIGHTPIX
Every year, network TV and cable channels replay the same old horror films. But what about horror fans that want a new treat this Halloween? Frightpix offers over 400+ obscure fright flicks, Asian horror films and campy classics to watch this Halloween. Categories include: Scary Good, Creature Feature, Slasher and Zombies. Some of the favorites include: Aaah! Zombies!, The Attic, The Collector, Devil in the Flesh, Infection: The Invasion Begins, Mask Maker +#, Psychoshark, Seduction of Dr. Fugazzi, They Wait and The Toxic Avenger.
THE ZOCALO TODAY
Be sure to check out The Zocalo Today on Facebook as well as at ISN News: The Zocalo Today on Yahoo Groups. Did you miss the news from yesterday -- or earlier in the week. Catch up by going to the October News Archive. I have broken up the huge file into months to make it easier to scan through. It will bring you up to date for all that has been going on in the world of science fiction. Go to:
September News.
August News.
July News.
June News.
May News.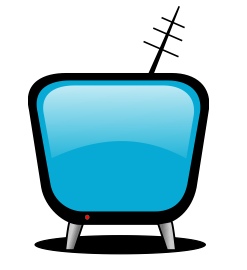 ON THE TUBE TONIGHT 8:00pm on Fox
Bones
Season 10, Episode 5: The Corpse at the Convention
Team members investigate when remains are found in a stairwell at a convention they are attending. 8:00pm on The CW
The Vampire Diaries
Season 6, Episode 5: The World Has Turned and Left Me Here
Elena invites Liam to a party; Stefan shows up asking Caroline for help with a mess created by Enzo. 8:05pm on Syfy
Spartacus: Vengeance
Season 3, Episode 10: Wrath of the Gods
Dwindling supplies bring the rebellion to its knees; Spartacus tries to restore hope. 9:00pm on Fox
Gracepoint
Season 1, Episode 5:
Jack Reinhold's past becomes public; Beth Solano opens up to the press. 9:00pm on The CW
Reign
Season 2, Episode 5: Blood for Blood
Tension escalates between Catholics and Protestants; Francis receives an unwanted gift. 9:00pm on AMC
Halloween
On a cold Halloween night in 1963, six year old Michael Myers brutally murdered his 17-year-old sister, Judith. He was sentenced and locked away for 15 years. But on October 30, 1978, while being transferred for a court date, a 21-year-old Michael Myers steals a car and escapes Smith's Grove. He returns to his quiet hometown of Haddonfield, Illinois, where he looks for his next victims. 9:10pm on Syfy
The Texas Chainsaw Massacre
In this remake of the horror classic, a group of young travelers -- including Erin (Jessica Biel), Andy (Mike Vogel) and Morgan (Jonathan Tucker) -- comes across an isolated rural home while driving through Texas. Unfortunately for them, the decrepit house is the residence of a family of deranged backwoods killers, most notably a hulking masked brute known as Leatherface (Andrew Bryniarski), who begins to hunt the stranded youths down. Will any of the friends survive the nightmarish ordeal? 10:00pm on CBS
Elementary
Season 3, Episode 1: Enough Nemesis to Go Around
After being fired by MI6, Holmes returns to America with a new apprentice.
[CC] [New] [Season Premiere]
KEEPING UP WITH CAST AND CREW
DYLAN NEAL
Dylan Neal, Captain from "Legend of the Rangers", will be in the film "Fifty Shades of Grey." Dylan will play Robbin "Bob" Adams in the film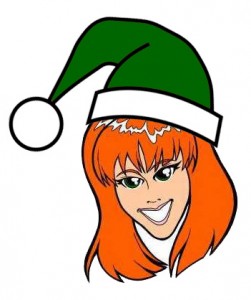 BE A SANTA
Each year, Pat Tallman works very hard to make the holiday season special for disadvantaged kids at Penny Lane. It is that time of year again and she is working to reach a goal of $15,000 so that she can provide some happiness to these children who have known very little of it for most of their lives. If you can, please go to beasanta.org and help make this holiday a very special one.
Thank you.

LANTERN CITY
Lantern City is not a television show. Not yet. But Bruce Boxleitner is planning for it to be one. As he says…

And now it will be a comic book from Archaia, a twelve issue series, and the first such title since The Secret History in 2007. More details to come, as and when….








Here is a quote from J. Michael Straczynski about emotions.
I had this theory that the more important and intimate the emotion, the fewer words are required to express it.

First it's in dating: "Will you go out with me?" Six words.
"Honey, I care for you." Five words.
"You matter to me." Four words.
"I love you." Three words.
"Marry me." Two words.
But what's left? What's the one most important and intimate word you can ever say to somebody? It's "goodbye."

While Michael O'Hare (Sinclair), Andreas Katsulas (G'Kar), Rick Biggs (Dr. Franklin), Tim Choate (Zathras) and Jeff Conoway (Zach Allen) are no longer with us, we will not forget their wonderful personalities and talent -- as well as their significant contributions to the BABYLON 5 universe. Be sure to visit In Memory Of for more information about memorial efforts.
Until we met again, in a place where no shadows fall.
BABYLON 5 BIRTHDAYS
OCTOBER
Dylan Neal - October 8
Jeff Conaway - October 5 - Gone too soon
John Vulich - October 10
Tim Choate - October 11 - we miss you
John Copeland - October 13
Linda Huse - October 16
Carmen Argenziano - October 17 (Londo's old friend Urza Jaddo in "Knives" (Season 2) Have I missed anyone? If you know the birthday of someone connected with Babylon 5, pass the information along. We want to include everyone in our Happy Birthday Wishes.


Go to http://www.hollywoodscifi.org/ for more information.
BABYLON 5 MUSIC VIDEOS AND TRIBUTES
John Hudgens has created many Babylon 5 videos, but I believe this is the most moving. It was first shown at the Phoenix Comic Con 20th Anniversary and honors many of the Babylon 5 family who have passed on.

Here is a link to John's Babylon 5 videos:
https://www.youtube.com/user/Babylon5MusicVideos?feature=watch

Richard Biggs memorial: http://www.youtube.com/watch?v=HyD4L8yNtsA

Andreas Katsulas memorial: http://www.youtube.com/watch?v=h2UQ2l9NPIg

- This is the extended version that I did for Andreas' widow ater the original cut was released on the net. It's never been seen online until now.

For those of you who've never seen these, I hope you enjoy them - and for those that have (and emailed me many times over the years about releasing them), I hope they're as good as you remember. Working with Joe on these videos was one of the highlights of my career, and I'll be forever grateful to him for the doors these have opened for me. I'm proud to have them on my resume.

John Hudgens
www.zteamproductions.com








MALTA COMIC EXPO
Dates: October 31-November 2, 2014
Place: Mediterranean Conference Center, Valletta, Malta
Guests: Richard Piccardo, Dirk Benedict,Silvester McCoy and many more
For more information, go to http://maltacomicsexpo.com/.

LOSCON 41
Dates: November 28-30, 2014
Place: LAX Marriott Hotel, LA, California
Babylon 5 Guest of Honor: J. Michael Straczynski
For more information, go to http://loscon.org/41/. STAR TREK SAN FRANCISCO: NEXT GENERATION REUNION
Dates: December 12-14, 2014
Place: Hyatt Regency San Francisco, CA
Guests: KATE MULGREW, JAMES DARREN, ROBERT PICARDO, Klingon Representatives GOWRON AND MARTOK, GARRETT WANG, DOMINIC KEATING AND CONNOR TRINNEER, JONATHAN FRAKES, BRENT SPINER, LeVAR BURTON, MICHAEL DORN, GATES McFADDEN and MARINA SIRTIS
For more information, go to www.creationent.com/cal/st_sanfrancisco.html. MAGIC CITY COMIC CON
Dates: January 16-18, 2015 Place: Miami Airport Convention Center
Comic Guests: John Romita, Jr., Allen Bellman, Adelso Corona, Greg Kirkpatrick, Dan Scott
For more information, go to http://www.magiccitycomiccon.com/. STEEL CITY CON
Dates: December 5-7, 2014
Place: Monroeville Convention Center, Monroeville, PA
Guests: Adam West, Burt Ward, Linda Blair, Henry Winkler, Michael Dorn, Peter Mayhew, Terry Farrell, John Wesley Shippe, and more.
For more information, go to http://www.steelcitycon.com/. FED-CON 24
Dates: May 21-24, 2015
Place: Maritim Hotel, Dusseldorf, Germany
Guests: Sam Jones, Aaron Douglas, Grant Bowler and more to come
For more information, go to http://www.fedcon.de/en/. SPECIAL ANNOUNCEMENTS!
Wizard World Conventions has a large number of events planned for the year. Be sure to visit the page to see if there is a convention of interest near you.

Creation Entertainment has a large number of conventions planned for the next several months. They include stars from TWILIGHT, SUPERNATURAL, STARGATE, FARSCAPE, XENA, SERENITY, STAR TREK, etc. Check out their calendar to see if one will be in your neighborhood soon. Don't miss their Videos page as well. It is full of some priceless video from a number of conventions.

Be sure to visit the referenced sites to see if there have been changes in dates/guests attending. Visit our Convention Calendar for a full listing of upcoming conventions.
BACK ISSUES OF THE ZOCALO TODAY
The front page of the The Zocalo Today changes daily, so be sure to check the back issues to make sure that you haven't missed anything IMPORTANT! I hope you will become a regular visitor to The Zocalo Today!
---
Take care and I look forward to hearing from you.
Sandra Bruckner (sgbruckner@aol.com)
Editor/Publisher
ISN News: The Zocalo Today
http://www.isnnews.net
Copyright - SBruckner, 1999-2014