The Zocalo Today

Welcome to ISN News: The Zocalo Today. Babylon 5 celebrated its 20th Anniversary but because of the quality of the series, fans are still out there supporting the show -- and new ones are joining each day. With J. Michael Straczynski promising a new production in the near future, we need to continue support of the show -- bringing new people to watch and discuss the show. Join in the discussion today on Facebook or Twitter.

If you have questions or items for the news, drop me a line at sgbruckner@isnnews.net.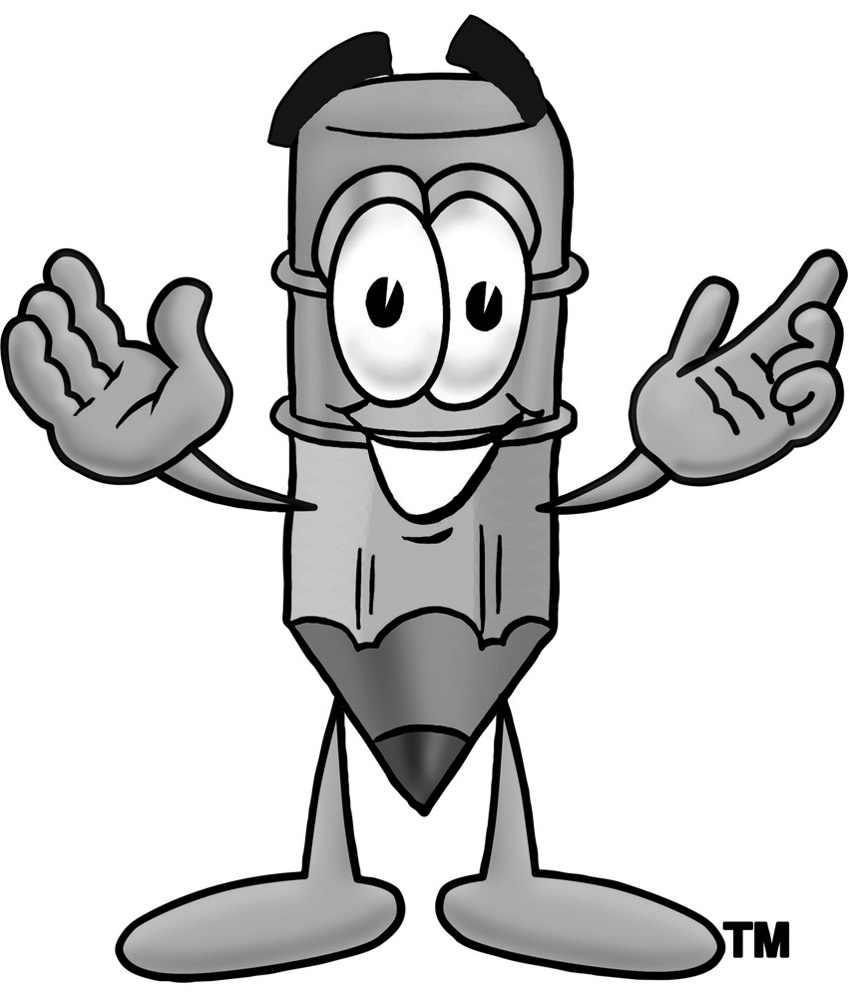 HERE IS TODAY'S NEWS
WEDNESDAY, APRIL 20, 2016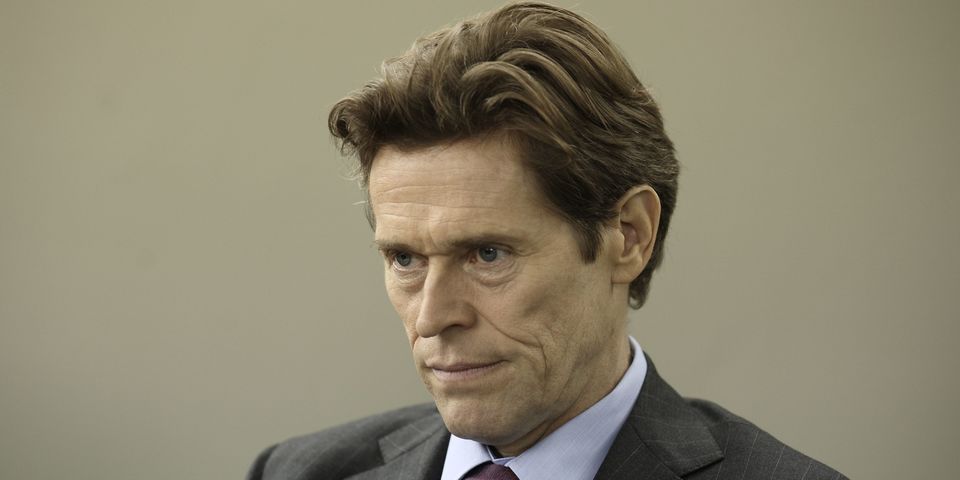 JUSTICE LEAGUE NEWS
Willem Dafoe is joining his Spider-Man co-star, J.K. Simmons, in director Zack Snyder's Justice League. According to The Hollywood Reporter, Dafoe has been cast as one of the "good guys" in the superhero ensemble movie. It's a bit of a departure for the actor, who's used playing villains: Dafoe played Norman Osborn/Green Goblin in all three of director Sam Raimi's Spider-Man films. Although details of his character are being kept under wraps by the studio, THR reports that Dafoe's character will appear in both parts of the Justice League movies. There's also no mention of Dafoe playing a superhero, so who he is at this point is anyone's guess. He could either be playing a well-established DC Comics character or a brand-new one. Production on the Warner Bros. comic-book movie started last week and will see the return of Ben Affleck as Batman, Henry Cavill as Superman, Gal Gadot as Wonder Woman, Jason Momoa as Aquaman, Ezra Miller as the Flash and Ray Fisher as Cyborg. J.K. Simmons — who starred as Daily Bugle editor-in-chief J. Jonah Jameson in Spider-Man — will play Gotham City's Commissioner Gordon. This isn't the first time we see some sort of "cross-pollination" between DC and Marvel movies. Former Batman Michael Keaton is currently in talks to star as the villain in Marvel and Sony's Spider-Man: Homecoming, while Ben Affleck played the Man Without Fear in 2003's Daredevil before starring as the Caped Crusader in this year's Batman v Superman: Dawn of Justice. Penned by Chris Terrio (Batman v Superman), Justice League Part One will open in theaters on Nov. 17, 2017. WARCRAFT
Well, it was about time! After a first trailer a few months back and a couple of cool extended TV spots, Legendary has finally unleashed the second official trailer for director Duncan Jones' (Moon) upcoming fantasy movie, Warcraft. A Blizzard Entertainment and Atlas Entertainment production, the Legendary Pictures and Universal Pictures film stars Travis Fimmel, Paula Patton, Ben Foster, Dominic Cooper, Toby Kebbell, Ben Schnetzer, Rob Kazinsky and Daniel Wu and is based on Blizzard's hit MMORPG video game series. But it's the first game, Warcraft: Orcs & Humans (1994), that serves as the basis for the movie. Here's the synopsis: The peaceful realm of Azeroth stands on the brink of war as its civilization faces a fearsome race of invaders: Orc warriors fleeing their dying home to colonize another. As a portal opens to connect the two worlds, one army faces destruction and the other faces extinction. From opposing sides, two heroes are set on a collision course that will decide the fate of their family, their people and their home. So begins a spectacular saga of power and sacrifice in which war has many faces, and everyone fights for something. The more I see of the movie, the more I like it. I think the special effects are coming along quite nicely (the magic spells look cool), and it's pretty exciting to see a high-fantasy movie not titled The Lord of the Rings or The Hobbit set to unfold on the big screen. Next up in a few years: Dungeons & Dragons, to be helmed by Goosebumps director Rob Letterman. With a screenplay co-written by Duncan Jones and Charles Leavitt, Warcraft will soar into movie theaters on June 10. EQUALS
A24 has released a new trailer for director Drake Doremus' (Breathe In, Like Crazy) upcoming sci-fi love-story, Equals. Starring Nicholas Hoult (the X-Men movie franchise) and Kristen Stewart (The Twilight Saga), the movie takes place in a futuristic, totalitarian world where emotions have been eradicated (which reminds me an awful lot of the premise for Equilibrium) but a viral outbreak threatens to bring them back. It's in this cold, emotionless world where Hoult and Stewart's characters, Silas and Nia, fall in love. Awww. Penned by Moon (if you haven't seen this movie yet, you're missing out) screenwriter Nathan Parker, the movie looks more like an intimate love story than a sci-fi movie, but I have to say that I'm intrigued. Equals also stars Guy Pearce, Jacki Weaver and Bel Powley. It will open in theaters on July 15.

GOOD OMENS
Neil Gaiman didn't want to turn his co-written novel Good Omens into a television show without the input of his co-writer, the late Sir Terry Pratchett. But he recently announced that Good Omens is in development as a six-part series. And it's all thanks to Sir Terry. Gaiman and Pratchett co-wrote Good Omens in 1990, a hilarious fantasy about the arrival of the Antichrist, who is accidentally switched at birth and is raised as a typical English boy. According to The Guardian, Gaiman said that he wouldn't work on the adaptation without his late writing partner. As Gaiman told an audience at a Pratchett memorial at the Barbican Center, "Terry and I had a deal that we would only work on Good Omens things together," he explained. "Everything that was ever written – bookmarks and tiny little things – we would always collaborate, everything was a collaboration. So, obviously, no." But Gaiman had been given the go-ahead … by Pratchett himself. It seems that Gaiman received a posthumous letter from Pratchett, encouraging him to write the adaptation himself. Gaiman told the audience, "At that point, I think I said, 'You bastard, yes,'" If this doesn't give you the feels, you haven't read enough of either Gaiman or Pratchett, one of whom is responsible for this fabulous Good Omens sentence: "[Crowley] didn't necessarily mean to join the ranks of Hell, either: as the list of dramatis personae informs us, he is 'An Angel who did not so much Fall as Saunter Vaguely Downwards.'" Fans, who have been mourning Pratchett since his death in 2015, now have this series to look forward to, as well as an adaptation of Pratchett's novels Mort and Wee Free Men. As for Gaiman, hopefully, we'll be enjoying his works for years to come.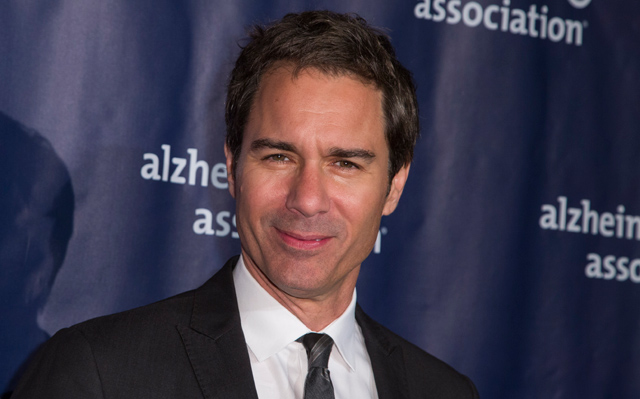 TRAVELERS
Netflix and Showcase announced today the start of production on the new original Netflix sci-fi series, Travelers. Shooting on location in Vancouver, the time-traveling sci-fi drama is produced by Peacock Alley Entertainment Inc., in association with Showcase and Netflix. Travelers will premiere exclusively on Netflix outside of Canada, everywhere the service is available, later this year. The series will debut on Showcase in Canada. Hundreds of years from now, the last surviving humans discover the means of sending consciousness back through time, directly into people in the 21st century. These "travelers" assume the lives of seemingly random people, while secretly working as teams to perform missions in order to save humanity from a terrible future. These travelers are: FBI Special Agent Grant MacLaren (Eric McCormack), the team's leader; Marcy (Mackenzie Porter), a young, intellectually disabled woman in the care of her social worker, David (Patrick Gilmore); Trevor (Jared Paul Abrahamson), a high school quarterback; Carly (Nesta Marlee Cooper), a single mom in an abusive relationship; and Philip (Reilly Dolman), a heroin-addicted college student. Armed only with their knowledge of history and an archive of social media profiles, the travelers discover that 21st century lives and relationships are as much a challenge as their high-stakes missions. "My old friend Brad Wright has created a fantastic, complex story with some very rich and complicated characters, and I'm awfully happy to be one of them," said Eric McCormack. "We're thrilled to be working with Showcase and Netflix and are so proud that 'Travelers' was originally developed at the CFC Prime Time TV Program with Canadian writers," said Brad Wright, Series Writer and Creator. "We're excited to work with this amazing cast led by Eric McCormack. It's all a dream come true for a Scarborough boy like me." The series is written, created and produced by WGC and Gemini Award winner Brad Wright, co-creator of the Emmy Award nominated Stargate SG-1 and creator of related franchises Stargate: Atlantis and SGU, and features a heavily Canadian cast led by Emmy Award winner Eric McCormack (Will & Grace). Other confirmed cast members include: Jared Abrahamson, J. Alex Brinson, Nesta Cooper, Reilly Dolman, Patrick Gilmore, Arnold Pinnock, Dylan Playfair, MacKenzie Porter and Ian Tracey. The pilot is being directed by Nick Hurran (Sherlock), with Canadians Andy Mikita (Lost Girl), Helen Shaver (Vikings), Martin Wood (Killjoys), Will Waring (Continuum), and Amanda Tapping (Continuum) all tapped to direct episodes in the inaugural season. Travelers is produced by Peacock Alley Entertainment Inc., in association with Showcase and Netflix.
THE ZOCALO TODAY
Be sure to check out The Zocalo Today on Facebook as well as at ISN News: The Zocalo Today on Yahoo Groups. Catch up on news by going to the March News Archive.
ON THE TUBE TONIGHT
7:00pm on AMC
Jurassic Park (1993)
An entrepreneur invites scientists, a mathematics theorist and others to his jungle theme-park featuring dinosaurs regenerated from DNA. Based on the book by Michael Crichton.
Sam Neill, Laura Dern, Jeff Goldblum, Richard Attenborough, Bob Peck 7:00pm on Syfy
Legion (2010)
A battle for the future of mankind unfolds when the archangel Michael arrives at a roadside diner to protect a waitress whose unborn child is humanity's last hope.
Paul Bettany, Lucas Black, Dennis Quaid, Tyrese Gibson, Kate Walsh 8:00pm on The CW
Arrow
Episode: Taken S04, E15 (First Aired: Feb. 24, 2016)
Oliver asks Vixen, who has magical abilities, for help battling Darhk; Thea and Malcolm have an honest conversation. 9:00pm on The CW
Supernatural
Episode: Beyond the Mat S11, E15 (First Aired: Feb. 24, 2016)
Dean and Sam decide to take a break and attend the funeral of a wrestler they were fans of as kids; when another wrestler turns up dead, the brothers quickly return to work. 9:00pm on Syfy
The Final Destination (2009)
A horrifying premonition saves a young man and his friends from death during a racetrack accident, but terrible fates await them nonetheless.
Bobby Campo, Shantel VanSanten, Nick Zano, Haley Webb, Mykelti Williamson








Here is a quote from J. Michael Straczynski about emotions.
I had this theory that the more important and intimate the emotion, the fewer words are required to express it.

First it's in dating: "Will you go out with me?" Six words.
"Honey, I care for you." Five words.
"You matter to me." Four words.
"I love you." Three words.
"Marry me." Two words.
But what's left? What's the one most important and intimate word you can ever say to somebody? It's "goodbye."

While Michael O'Hare (Sinclair), Andreas Katsulas (G'Kar), Rick Biggs (Dr. Franklin), Tim Choate (Zathras) and Jeff Conoway (Zach Allen) are no longer with us, we will not forget their wonderful personalities and talent -- as well as their significant contributions to the BABYLON 5 universe. Be sure to visit In Memory Of for more information about memorial efforts.
Until we met again, in a place where no shadows fall.
BABYLON 5 BIRTHDAYS
APRIL
April 4 - Phil Morris (Season 3-Lt. Bill Trainor, EAS Alexander)
April 6 - Christopher Franke
April 11 - Maggie Egan - ISN Reporter
April 13 - Tony Dow
April 13 - Erick Avari (Rabbi Leo Mayers in "And the Rock Cried Out, No Hiding Place" -Season 3.)
April 18 - Clive Revill (Trakis, the Golian criminal & slave owner in "Born to the Purple" Season 1.
April 19 - Warren Takeuchi
April 24 - Glenn Morshower (EarthForce officer, in "Acts of Sacrifice" -Season 2).
April 25 - Peter Jurasik

Have I missed anyone? If you know the birthday of someone connected with Babylon 5, pass the information along. We want to include everyone in our Happy Birthday Wishes.



BABYLON 5 MUSIC VIDEOS AND TRIBUTES
John Hudgens has created many Babylon 5 videos, but I believe this is the most moving. It was first shown at the Phoenix Comic Con 20th Anniversary and honors many of the Babylon 5 familywho have passed on.

Here is a link to John's Babylon 5 videos:
https://www.youtube.com/user/Babylon5MusicVideos?feature=watch

Richard Biggs memorial: http://www.youtube.com/watch?v=HyD4L8yNtsA

Andreas Katsulas memorial: http://www.youtube.com/watch?v=h2UQ2l9NPIg

- This is the extended version that I did for Andreas' widow ater the original cut was released on the net. It's never been seen online until now.

For those of you who've never seen these, I hope you enjoy them - and for those that have (and emailed me many times over the years about releasing them), I hope they're as good as you remember. Working with Joe on these videos was one of the highlights of my career, and I'll be forever grateful to him for the doors these have opened for me. I'm proud to have them on my resume.

John Hudgens
www.zteamproductions.com








MEGACON 2016
Dates: May 26-29, 2016
Place: Orange County Convention Center
For more information, go to http://megaconvention.com/.

PHOENIX COMIC CON
Dates: June 2-5, 2016
Place: Phoenix Convention Center
Guests: Alex Kingston, Gates McFadden, Lee Majors, Lindsay Wagner, Billie Piper and more
For more information, go to http://www.phoenixcomicon.com/. ConCarolinas
http://www.concarolinas.org/
https://www.eventbrite.com/e/concarolinas-2015-registration-6735603371 FLORIDA SUPERCON 2016
Place: Miami Beach Convention Center, Miami Beach, FL
Dates: July 1-4, 2016
B5 Guests: Walter Koenig, David Warner, Bruce Boxleitner
Guests: William Shatner, Karl Urban, Rene Auberjonois and many more
For more information, go to www.fsc.com. Heroes Convention
June 17-19 2016
http://www.heroesonline.com/heroescon/ Conregate
July 15-17 2016
https://www.facebook.com/fansofcongregate?fref=ts SHORE LEAVE
Dates: July 15-17, 2016
Place: Hunt Valley Inn, Hunt Valley, MD (Near Baltimore)
Guests: John Noble, Karen Gillan, Zoie Palmer, Ronnie Amell, and many more
For more information, go to www.shore-leave.com. STEEL CITY CON
Dates: August 12-14, 2016
Place: Monroeville Convention Center (near Pittsburgh)
Guests include: Christopher Lloyd, Michael Rooker, Anthony Michael Hall and many more
For more information, go to www.steelcitycon.com PENSACOLA COMIC CONVENTION
Place: Pensacola Interstate Fair Grounds Expo Hall, Pensacola, Florida
Dates: August 20-21, 2016
B5 Guest: Jason Carter
Other Guests: Tim Russ, William Katt, Michael Beck, and many more
For more information, go to http://www.pensacolacomiccon.com/" Charlotte Comic Con
Min con happen four times a year
http://charlottecomicon.info/ SPECIAL ANNOUNCEMENTS!
Wizard World Conventions has a large number of events planned for the year. Be sure to visit the page to see if there is a convention of interest near you.

Creation Entertainment has a large number of conventions planned for the next several months. They include stars from TWILIGHT, SUPERNATURAL, STARGATE, FARSCAPE, XENA, SERENITY, STAR TREK, etc. Check out their calendar to see if one will be in your neighborhood soon. Don't miss their Videos page as well. It is full of some priceless video from a number of conventions.

Be sure to visit the referenced sites to see if there have been changes in dates/guests attending. Visit our Convention Calendar for a full listing of upcoming conventions.
BACK ISSUES OF THE ZOCALO TODAY
The front page of the The Zocalo Today changes daily, so be sure to check the back issues to make sure that you haven't missed anything IMPORTANT! I hope you will become a regular visitor to The Zocalo Today!
---
Take care and I look forward to hearing from you.
Sandra Bruckner (sgbruckner@isnnews.net)
Editor/Publisher
ISN News: The Zocalo Today
http://www.isnnews.net
Copyright - SBruckner, 1999-2016