The Zocalo Today

Welcome to ISN News: The Zocalo Today. Babylon 5 celebrated its 20th Anniversary but because of the quality of the series, fans are still out there supporting the show -- and new ones are joining each day. With J. Michael Straczynski promising a new production in the near future, we need to continue support of the show -- bringing new people to watch and discuss the show. Join in the discussion today on Facebook or Twitter.

If you have questions or items for the news, drop me a line at sgbruckner@isnnews.net.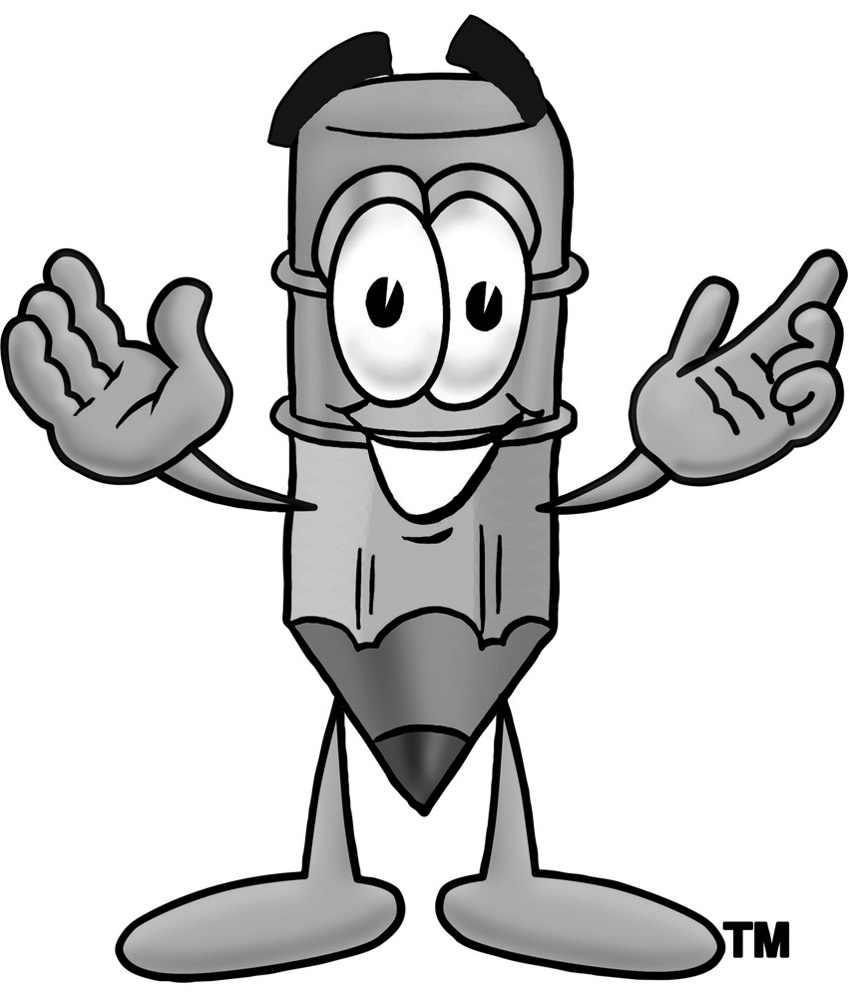 TODAY'S NEWS
FRIDAY, NOVEMBER 27, 2015
STAR WARS: THE FORCE AWAKENS
"There has been an awakening. Have you felt it?" With those words, the first Star Wars: The Force Awakens teaser launched what has become a year-long buildup of excitement and fan frenzy. Now, less than a month from the film's premiere, we hear that voice (belonging to, we've since learned, Andy Serkis's Supreme Leader Snoke) and those words again, but sprinkled over some brand new footage in what we have to assume is one of the last video previews we'll get of this thing before it hits theaters. So, what's new, here? We hear a bit more of the dialogue around those lines, as Adam Driver's Kylo Ren answers, "Yes," to Snoke's question. Ominously, Snoke replies, "Even you have never faced such a test. It is time." Meanwhile, we see a couple seconds here and there of additional stuff around Kylo's Force-something-or-othering of Poe Dameron and the bad guys doing their bad guy thing. Then, we hear Poe Dameron saying, "All teams, give it everything you've got!" (with what looks like the dark of the void in the background - is there a space-based battle we haven't seen, yet?) and some new dogfight footage, including a pretty impressive cockpit view of an X-Wing getting exploded. Finn tells us we need to run, but then we hear someone - perhaps Maz Kanata - saying, "You must face them. Fight them." And ZOMG HAN SOLO IS SHOOTING STORMTROOPERS AND I'M 10 YEARS OLD AGAIN. Ahem. Sorry.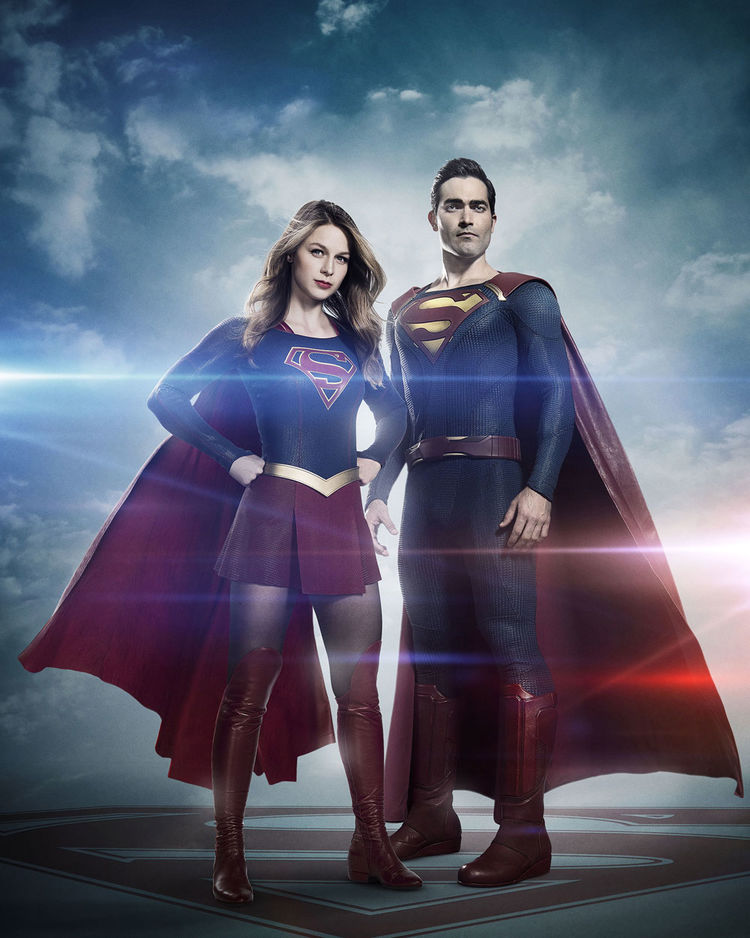 SUPERGIRL
We've glimpsed Superman a time or two on the fringes, but now CBS's Supergirl is getting ready to officially add the Man of Steel. There's just one thing. As TV Line reports, the show is putting out a casting call for a 13-year old actor with "future leading man looks" in a recurring role as Kal-El, aka Superman/Clark Kent. He'll apparently factor into the narrative via flashbacks, with the official introduction coming in the 13th episode. Per the report, the flashbacks are aimed to establish a "cherished bond" between Kara and Supes. There's just one thing that doesn't, exactly, make a lot of sense. It's already been established that Kara was stuck in the Phantom Zone for several years, and didn't actually make it to Earth until Ka-El was (mostly) grown-up and saving the world. So… how could these flashbacks fit in, exactly? There's always a chance we'll just get some throwbacks to young Clark, while Kara is still stuck in the Phantom Zone. But, that feels a little random. We're assuming the creative team have this figured out, but yeah, it certainly raises a ton of questions.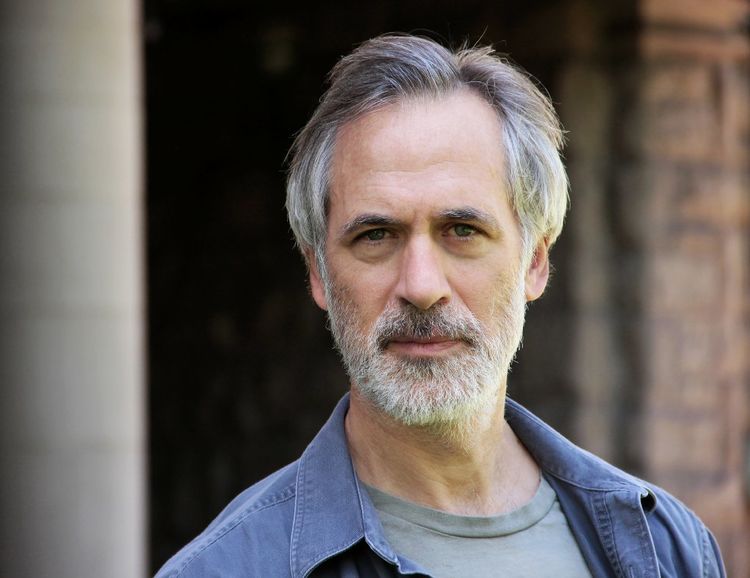 ARROW
The CW plans to leave no stone unturned in its quest to build its own little DC universe, and Arrow just added another baddie to the mix — and the man bringing him to life should certainly be familiar. Producer Greg Berlanti has never been one to shy away from players from old projects, and he's added Everwood alum Tom Amandes (No Ordinary Family) to the Arrow-verse. Amendes is signed on in a guest-starring role to play the Calculator. As TV Line notes, the character (aka Noah Kuttler) is a criminal mastermind and technical genius who uses his advanced skills in computer science and Internet manipulation to blackmail Roy (Colton Haynes) out of retirement. Not surpisingly, Team Arrow doesn't take too kindly to the intrusion. Now we know what brings Roy back for his eagerly awaited return. Another awesome, random tidbit: A lifetime or two ago, Amandes played Chris Pratt's father on Everwood. The Berlanti talent pool is a very, very interesting place to swim. So yeah, the debate is over — we finally know who is really Star-Lord's father!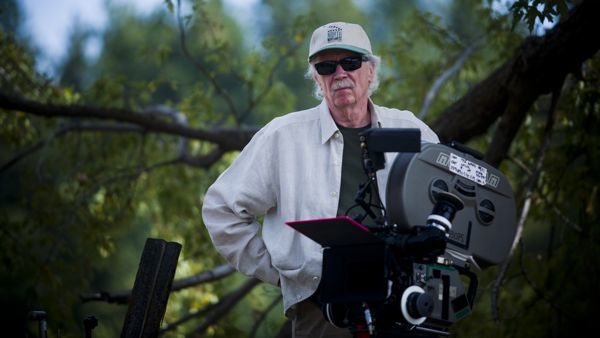 JOHN CARPENTER COMING TO TV
Not content to scare the crap out of us on the big screen, legendary filmmaker John Carpenter is bringing his unique brand of horror to the small screen in a very big way. During an appearance on the Killer POV Podcast, Carpenter's wife (and frequent collaborator) Sandy King Carpenter confirmed they are currently developing four (yes, four) TV shows together. She didn't go into any major details about what these projects might entail, but did confirm they'll run the gamut from horror to sci-fi to sci-fi horror. Here's an excerpt from her comments: "Right now, there's four series waiting to go to network. As far as I'm concerned, we'll do all of them. I mean, they're great, and they're different from anything that's out there, and they again push the boundaries of what's horror. [John] would be directing pilots and we would be executive producing them. There's sci-fi, there's horror, there's one that I guess would be [a] sci fi-horror futuristic kind of thing. They're all across the board. I think they'll fulfill what people expect out of him by also being unpredictable." No word on which networks could be in the mix, but Carpenter would almost certainly bring a solid bit of clout to any project, so it stands to reason at least one or two of these might eventually see the light of day. Hey, he's already conquered the world of film, and most recently the music industry (his debut album is great, by the way).

ALIEN COVENANT
On November 16, 20th Century Fox officially announced a title, release date and synopsis for the Prometheus sequel and first of the Alien prequels. The film, which is titled Alien: Covenant, is starting pre-production in Australia now for filming to begin at Sydney's Fox Studios in March of 2016 for 16 weeks. Coming to theaters on October 6, 2017, Alien: Covenant was described by the studio as follows: Ridley Scott returns to the universe he created in ALIEN with ALIEN: COVENANT, the second chapter in a prequel trilogy that began with PROMETHEUS — and connects directly to Scott's 1979 seminal work of science fiction. Bound for a remote planet on the far side of the galaxy, the crew of the colony ship Covenant discovers what they think is an uncharted paradise, but is actually a dark, dangerous world — whose sole inhabitant is the "synthetic" David (Michael Fassbender), survivor of the doomed Prometheus expedition. Fast forward to today, and Scott says that the line-up of Alien prequels to come are actually more like what James Cameron is planning for the three Avatar sequels, where Prometheus serves as the first film and will be followed by three more movies before linking back up to Scott's 1979 release, Alien. So, unlike what the synopsis says above, Alien: Covenant will actually be the second movie of four in total. "Its a very complex story. Its an evolution of what I first did with Prometheus 1," Scott revealed at a press conference in Sydney, Australia, according to The Hollywood Reporter. "Prometheus 1 was borne out of my frustration that on Alien 1 in 1979 – I only did one as I don't normally do sequels. I was amazed that in the 3 that followed that no-one asked the question 'why the Alien, who made it and why?' Very basic questions. So I came up with the notion of Prometheus 1, which starts to indicate who might have made it and where it came from." He added: "So I'm now going to the next one, which is the next evolution directly connected with the first one, which was this Shaw, when [s]he replaced Michael Fassbender in two pieces and we'll kind of pick it up there and it will evolve. When that's finished there'll be another one and then another one which will gradually drive into the back entrance of the film in 1979… So in other words, why was this space jockey there and why did he have an Alien inside him? And those questions will be answered." Michael Fassbender is set to reprise the role of the android David. Other casting has not yet been confirmed, but the director did clarify that Noomi Rapace's Elizabeth Shaw will only appear briefly in Alien: Covenant. Jack Paglen (Transcendence) and Michael Green (Green Lantern) are providing the screenplay. PRIDE AND PREJUDICE AND ZOMBIES
Lionsgate UK has debuted the new Pride and Prejudice and Zombies trailer and poster which you can view below! Screen Gems, meanwhile, released a Thanksgiving Day promo for the film. A zombie outbreak has fallen upon the land in Jane Austen's classic tale of the tangled relationships between lovers from different social classes in 19th century England. Feisty heroine Elizabeth Bennet (Lily James) is a master of martial arts and weaponry and the handsome Mr. Darcy (Sam Reilly) is a fierce zombie killer, yet the epitome of upper class prejudice. As the zombie outbreak intensifies, they must swallow their pride and join forces on the blood-soaked battlefield. Written and directed by Burr Steers (Igby Goes Down), Pride and Prejudice and Zombies is based on the book by Seth Grahame-Smith and stars Lily James (Cinderella), Sam Riley (Control), Jack Huston (American Hustle), Bella Heathcote (Dark Shadows), Douglas Booth (Jupiter Ascending), Matt Smith ("Doctor Who"), Charles Dance ("Game of Thrones") and Lena Headey (300). Screen Gems will release the film domestically just in time for a bloody Valentine's Day on February 5, 2016.
THE ZOCALO TODAY
Be sure to check out The Zocalo Today on Facebook as well as at ISN News: The Zocalo Today on Yahoo Groups. October News Archive.
ON THE TUBE TONIGHT
7:00pm on BBC America
The Silence of the Lambs (1991)
An FBI trainee seeks advice from a brilliant, psychopathic prisoner to catch a killer who skins his victims.
Jodie Foster, Anthony Hopkins, Scott Glenn, Ted Levine, Anthony Heald 7:00pm on Syfy
Skyfall (2012)
When M's past comes back to haunt her, James Bond must track down and destroy the threat to her and MI6, no matter how personal the cost.
Daniel Craig, Judi Dench, Javier Bardem, Ralph Fiennes, Naomie Harris 7:45pm on ABC Family
The Hunger Games (2012)
A resourceful teen takes her younger sister's place in a brutal contest in which youths from each of 12 districts fight to the death on live television. Based on the book by Suzanne Collins.
Jennifer Lawrence, Josh Hutcherson, Liam Hemsworth, Woody Harrelson, Elizabeth Banks 8:00pm on FX
Avatar (2009)
On an alien planet, a former Marine falls in love with a blue-skinned warrior and sides with her people against humankind's encroachment on their lush world.
Sam Worthington, Zoe Saldana, Sigourney Weaver, Stephen Lang, Michelle Rodriguez 8:00pm on TNT
The Dark Knight Rises (2012)
Eight years after he took the blame for Harvey Dent's death and vanished into the night, Batman is forced out of his self-imposed exile by a cunning cat burglar and a merciless terrorist called Bane.
Christian Bale, Anne Hathaway, Tom Hardy, Marion Cotillard, Joseph Gordon-Levitt 9:30pm on BBC America
The Terminator (1984)
A cyborg from the future arrives in 20th-century Los Angeles to kill the woman who will give birth to mankind's post-apocalyptic savior.
Arnold Schwarzenegger, Linda Hamilton, Michael Biehn, Paul Winfield, Lance Henriksen 10:00pm on Syfy
Z Nation
Episode: Party With the Zeros NEW S02, E12
The team meets La Reina, Queen of the Zeros, after being captured; Dr. Kurian is ready for human trials on his Z-vaccine at the Zero compound.








Here is a quote from J. Michael Straczynski about emotions.
I had this theory that the more important and intimate the emotion, the fewer words are required to express it.

First it's in dating: "Will you go out with me?" Six words.
"Honey, I care for you." Five words.
"You matter to me." Four words.
"I love you." Three words.
"Marry me." Two words.
But what's left? What's the one most important and intimate word you can ever say to somebody? It's "goodbye."

While Michael O'Hare (Sinclair), Andreas Katsulas (G'Kar), Rick Biggs (Dr. Franklin), Tim Choate (Zathras) and Jeff Conoway (Zach Allen) are no longer with us, we will not forget their wonderful personalities and talent -- as well as their significant contributions to the BABYLON 5 universe. Be sure to visit In Memory Of for more information about memorial efforts.
Until we met again, in a place where no shadows fall.
BABYLON 5 BIRTHDAYS
NOVEMBER
Robert Foxworth - November 1
Marjean Holden - November 3
John Vickery - November 4
Carolyn Seymour - November 7 (Senator Crosby in "Endgame" Season 4)
Teryl Rothery - November 9 (ISN reporter Miss Chambers in "Lost Tales")
Neil Gaiman - November 10 (writer - Day of the Dead)
Damian London - November 12
Tracy Scoggins - November 13
Dwight Schultz - November 24
Louise Turenne - November 26
Efrem Zimbalist, Jr. - November 30 (Missed Greatly)

Have I missed anyone? If you know the birthday of someone connected with Babylon 5, pass the information along. We want to include everyone in our Happy Birthday Wishes.



BABYLON 5 MUSIC VIDEOS AND TRIBUTES
John Hudgens has created many Babylon 5 videos, but I believe this is the most moving. It was first shown at the Phoenix Comic Con 20th Anniversary and honors many of the Babylon 5 familywho have passed on.

Here is a link to John's Babylon 5 videos:
https://www.youtube.com/user/Babylon5MusicVideos?feature=watch

Richard Biggs memorial: http://www.youtube.com/watch?v=HyD4L8yNtsA

Andreas Katsulas memorial: http://www.youtube.com/watch?v=h2UQ2l9NPIg

- This is the extended version that I did for Andreas' widow ater the original cut was released on the net. It's never been seen online until now.

For those of you who've never seen these, I hope you enjoy them - and for those that have (and emailed me many times over the years about releasing them), I hope they're as good as you remember. Working with Joe on these videos was one of the highlights of my career, and I'll be forever grateful to him for the doors these have opened for me. I'm proud to have them on my resume.

John Hudgens
www.zteamproductions.com








STEEL CITY CON
Dates: December 4-6, 2015
Place: Monroeville Convention Center (near Pittsburgh, PA)
Guests: Walter Koenig, Danny Glover, William Katt, Amy Allen, Nalini Krishan, Naomi Grossman, Jason Mewes, John Ratzenberger, George Wendt and more
For more information, go to http://www.steelcitycon.com.

PHOENIX COMICON
Dates: December 12-14, 2015
Place: Phoenix Convention Center, Phoenix, AR
Guests: Tom Skerritt, Linda Blair, Eddie McClintock, Ben Browser
For more information, to go http://phoenixcomicon.com/. ICHIBAN CON 7
Dates: Dec 31 to Jan 3 2016
Place: Embassy Suites Hotel, Concord, NC
For more information, go to http://ichibancon.com. WIZARD WORLD COMIC CON - NEW ORLEANS
Date: January 8-10, 2016
Place: Ernest N. Morial Convention Center
Guests: William Shatner, Edward James Olmos, Eily Kinney, and many more
For more information, go to http://www.wizardworld.com/home-neworleans.html. FARPOINT 23
Dates: February 12-14, 2016
Place: Radisson Hotel North Baltimore
Guests: Sean Maher - more to be announced
For more information, go to http://www.farpointcon.com PENSACON
Date: Feburary 19- 21, 2016
Location: Pensacola, Florida, USA
Official Website: http://pensacon.com. GNOMECON
Dates: March 4-6, 2016
Place: Savanah, GA
For more information, go to http://gnomecon.org TRIAD ANIME CONVENTION 5
Dates: March 11-13 2016
Place: Winston Salem Marriott, North Carolina
For more information, go to http://triadanimecon.com. Mace
March 18-20 2016
MACE 2016 - Anime and game Convention on UpcomingCons.com MEGACON 2016
Dates: May 26-29, 2016
Place: Orange County Convention Center
For more information, go to http://megaconvention.com/. ConCarolinas
http://www.concarolinas.org/
https://www.eventbrite.com/e/concarolinas-2015-registration-6735603371 Heroes Convention
June 17-19 2016
http://www.heroesonline.com/heroescon/ Conregate
July 15-17 2016
https://www.facebook.com/fansofcongregate?fref=ts Charlotte Comic Con
Min con happen four times a year http://charlottecomicon.info/ SPECIAL ANNOUNCEMENTS!
Wizard World Conventions has a large number of events planned for the year. Be sure to visit the page to see if there is a convention of interest near you.

Creation Entertainment has a large number of conventions planned for the next several months. They include stars from TWILIGHT, SUPERNATURAL, STARGATE, FARSCAPE, XENA, SERENITY, STAR TREK, etc. Check out their calendar to see if one will be in your neighborhood soon. Don't miss their Videos page as well. It is full of some priceless video from a number of conventions.

Be sure to visit the referenced sites to see if there have been changes in dates/guests attending. Visit our Convention Calendar for a full listing of upcoming conventions.
BACK ISSUES OF THE ZOCALO TODAY
The front page of the The Zocalo Today changes daily, so be sure to check the back issues to make sure that you haven't missed anything IMPORTANT! I hope you will become a regular visitor to The Zocalo Today!
---
Take care and I look forward to hearing from you.
Sandra Bruckner (sgbruckner@isnnews.net)
Editor/Publisher
ISN News: The Zocalo Today
http://www.isnnews.net
Copyright - SBruckner, 1999-2015