The Zocalo Today

Welcome to ISN News: The Zocalo Today. Babylon 5 celebrated its 20th Anniversary but because of the quality of the series, fans are still out there supporting the show -- and new ones are joining each day. With J. Michael Straczynski promising a new production in the near future, we need to continue support of the show -- bringing new people to watch and discuss the show. Join in the discussion today on Facebook or Twitter.

If you have questions or items for the news, drop me a line at sgbruckner@isnnews.net.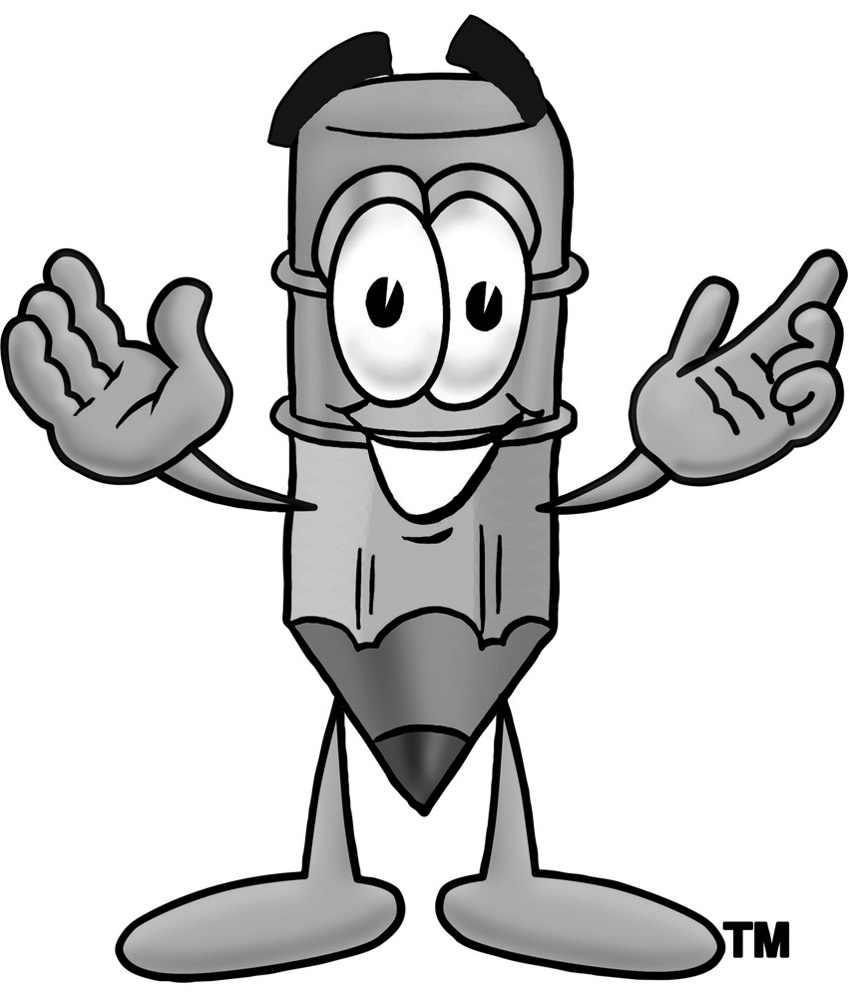 HERE IS TODAY'S NEWS
FRIDAY, JULY 22, 2016
LUKE CAGE
At San Diego Comic-Con Thursday (July 21), Netflix and Marvel released a first look at "Luke Cage," the upcoming third stand-alone series in the Defenders quartet.

The teaser shows Cage (Mike Colter) donning a hoodie, ready to kick butt and take names in Harlem — all to the strains of Ol' Dirty Bastard's "Shimmy Shimmy Ya."

"I'm just getting started," Cage warns nightclub owner Cornell "Cottonmouth" Stokes (Mahershala Ali).

In the Defenders sizzle reel, there's a little extra footage of "Luke Cage," including the titular character warning some bad guys that he doesn't like their tone and then one of them breaking his hand against cage's face. Yeouch. There's also some footage of "Jessica Jones," "Daredevil" and "The Punisher."

Earlier in the day at Comic-Con, "Luke Cage's" executive producer Jeph Loeb told Zap2it that this story will really become Cage's own.

"We're going to see the story from his point of view, so you have to get into his head, his world, his look, his music, all of those things," says Loeb.

"Luke Cage" premieres Sept. 30 on Netflix.

IRON FIST
Following the exciting debut of the Luke Cage trailer and Defenders teaser, Marvel has now released the first teaser trailer (as well as a first poster and logo) for Netflix's Iron Fist during tonight's SDCC 2016 panel.

Coming to the streaming service in 2017, Iron Fist stars Game of Thrones actor Finn Jones in the role of Danny Rand, aka Iron Fist. The teaser doesn't reveal too much in the way of storyline besides how Danny-boy will end up in K'un-Lun, but what's in the footage below makes me super excited about the series. We may not see him suiting up just yet (in that teaser, that is), but seeing him harvest the power of the chi gave me gooseflesh.

Following his Marvel Cinematic Universe debut, Iron Fist will join Daredevil, Luke Cage and Jessica Jones to face New York's greatest threat yet in Marvel's The Defenders later that same year.

Iron Fist will also star Jessica Henwick as Colleen Wing, Tom Pelphrey as Ward Meachum, Jessica Stroup as Joy Meachum and David Wenham as Harold Meachum.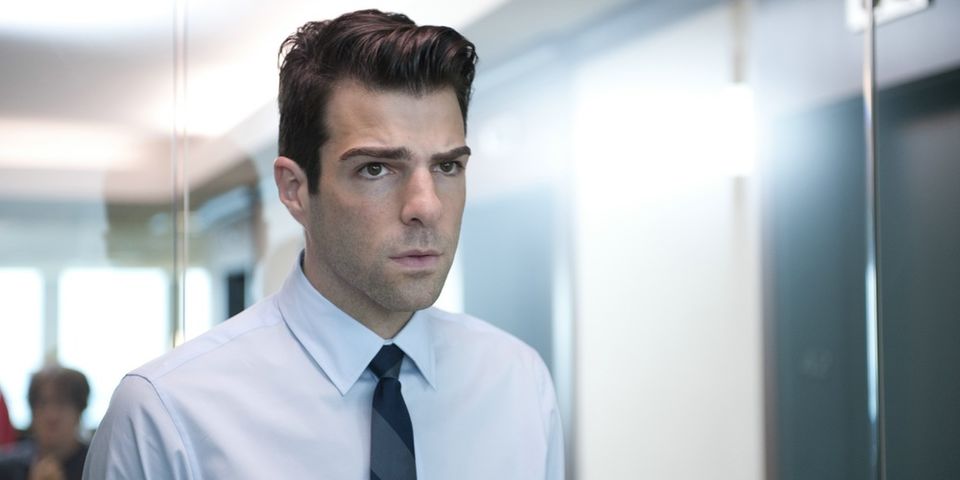 BIOPUNK
Zachary Quinto is returning to his sci-fi TV roots. The actor is all set to headline -- as well as executive-produce -- a new one-hour sci-fi drama series titled Biopunk, based on Wired magazine's senior business/technology writer Marcus Wohlsen's book Biopunk: DIY Scientists Hack the Software of Life.
The series was created by Chase Palmer, co-writer of the upcoming movie remake of Stephen King's IT. Palmer will also pen the script. Deadline reports the project will soon be shopped around to the networks and "falls under Gotham's first-look deal at Legendary Television and was developed in-house."
Here's the intriguing premise (Fun Fact: Biopunk is a subgenre of science-fiction centering on biotechnology. It's also derived from cyberpunk, but deals with synthetic biology):
Biopunk chronicles the underground world of bio-hackers—DIY garage scientists seeking to do for biotech what Steve Jobs did for personal computing. These are young and hungry guerilla scientists committed to democratizing DNA the way the internet did for information, with the ambition to build never-before-seen organisms that could solve the thorniest challenges in food, health, energy, and environmental protection. Quinto will play the iconoclastic leader of this movement who can't wait for the future to get here fast enough.
Quinto's made a name for himself by playing everyone's favorite superpowered serial killer, Sylar, on the first four seasons of Heroes, which led to him nabbing the role of the Enterprise's Vulcan science officer, Spock, in the new Star Trek movies. He also got an Emmy nomination for his stint in American Horror Story: Asylum. Here's what Quinto had to say about his return to sci-fi TV:
"Having spent some time in my career exploring the landscape of science-fiction — it is a particularly exciting step to delve into a world of science-fact," says Quinto. "The unfathomably thrilling real-life work of bio-hackers is dramatically crafted with compelling and complex dynamics by Chase Palmer, and Marcus Wohlsen is a limitless source of insight into and information about this powerful and fascinating subculture. Legendary has been a great partner in the developmental phase of this project, and we are all beyond excited to assemble a first rate creative team and bring Biopunk to life."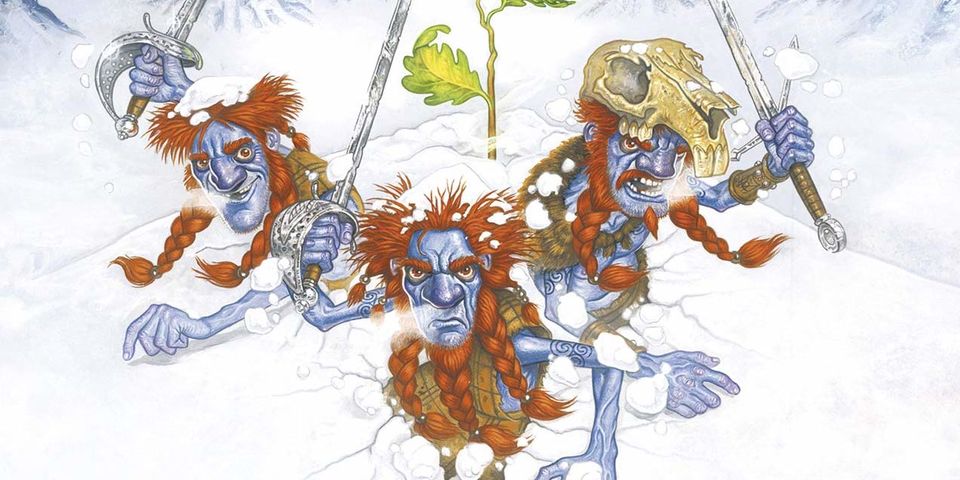 WEE FREE MEN
The Discworld-set story Wee Free Men, from legendary author Terry Pratchett, is coming to the big screen.
Entertainment Weekly reports the Jim Henson Company has partnered with Narrativia to develop a film based on the novel. The script is being written by Pratchett's daughter Rhianna, a prominent video game writer (Tomb Raider, Rise of the Tomb Raider), so it certainly seems to be in talented hands with a strong grasp of the universe and the man who created it.
If you're unfamiliar with the story, Wee Free Men follows Tiffany Aching, a young witch who faces an impending, nightmarish threat from the monsters of Fairyland — armed with nothing more than her wits and a frying pan. She puts together a ragtag team of 6-inch-tall men (the Nac Mac Feegles) to help battle the evil Queen of Fairyland.
"I've loved the Jim Henson Company's work all my life," Rhianna said in a statement. "[I]t's a great honor to team up with them and bring Wee Free Men to the big screen."
This might not be the most obvious work for a film adaptation, but it certainly has the bones and potential for a great story. Throw in the extensive expertise of the Jim Henson Company (The Dark Crystal, Labyrinth), and it should have a unique look to match Pratchett's vision.
No word on when production might ramp up, or when we'll hear anything on casting. But the project appears to be on the right track.
SALEM
Everything in Salem is going to Hell when the horror series returns for a third season on Halloween weekend, and ahead of the Salem panel at San Diego Comic-Con this coming Friday, WGN America has released the first exciting Season 3 trailer.
Starring Janet Montgomery, Shane West, Seth Gabel, Ashley Madekwe, Tamzin Merchant, Elise Eberle, Iddo Goldberg, Joe Doyle, Oliver Bell and Marilyn Manson in a guest-starring stint (last season had Lucy Lawless), the third season picks up right where we left off, with Mary Sibley having given her life for her true love, John Alden, and their young son having become the devil incarnate. Here's the Season 3 synopsis:
The third season of "Salem" dawns with the triumph of the witches' plan to remake the New World by bringing the devil to earth and making Salem his capital. But the devil is a liar, and instead of a New World free from murderous Puritan hypocrisy, his own plan will bring nothing but death and slavery with the ultimate aim of leading humanity to destroy itself. And there's only one person on earth who can beat the devil -- the very witch that birthed him, his mother, Mary Sibley. The only problem is—she's dead. Or is she?
Ding-dong, the witch is dead back! Salem was created and written by Brannon Braga and Adam Simon, and is executive-produced by Braga, Simon, Kelly Souders, Brian Peterson and Prospect Park's Jeff Kwatinetz and Josh Barry. It's produced by Fox 21 Television Studios.
If you happen to be at SDCC on Friday, actors Shane West, Janet Montgomery, Seth Gabel, Iddo Goldberg and Elise Eberle, as well as Brannon Braga and Adam Simon, will reveal some cool new footage at the panel, followed by a Q&A.
BATMAN - THE TELLTALE SERIES
The first trailer for Batman – The Telltale Series has been released! After tackling the political intrigues of the Seven Kingdoms with their Game of Thrones episode game, and the zombie survival drama of The Walking Dead, Telltale has set its sights on one of the greatest superheroes ever, Batman.
Their newest episodic game will put players in Bruce Wayne's suit, as well as the Dark Knight's cowl and cape, and will feature the voices of Troy Baker as Bruce Wayne/Batman, Travis Willingham as Harvey Dent, Erin Yvette as Vicki Vale, Enn Reitel as Alfred Pennyworth, Murphy Guyer as Lt. James Gordon, Richard McGonagle as Carmine Falcone and Laura Bailey as Selina Kyle/Catwoman.
Just last month, Telltale's CEO Kevin Bruner said of the upcoming game:
"We've been hard at work at Telltale creating an all-new iteration of the iconic Batman story that puts players in the suit of billionaire Bruce Wayne, just as much as it will put them behind the mask, deciding how to carefully navigate a complex drama, rich with action, crime, corruption, and villainy lurking around every corner of Gotham City. The complex life and fractured psyche of Bruce Wayne has lent itself to becoming a bold evolution of the signature 'Tellltale' role-playing experience, and we couldn't be more excited as we prepare to debut the series to players across the world this summer."
The first episode, "Realm of Shadows," will be available for digital download on Aug. 2 for PC/Mac, and iOS/Android devices. The series will then be released in stores on Sept. 13, packaged as a "Season Pass Disc," which'll include the first of five episodes of the season with access to the following four as soon as they become available to download.
THE ZOCALO TODAY
Be sure to check out The Zocalo Today on Facebook as well as at ISN News: The Zocalo Today on Yahoo Groups. Catch up on news by going to the June News Archive.
ON THE TUBE TONIGHT
8:00pm on BBC America
Star Trek: The Next Generation
Episode: Frame of Mind S06, E21 (First Aired: May. 03, 1993)
On a secret mission to a troubled planet, Riker questions his mental stability after experiencing a series of confusing vignettes.

8:00pm on FX
Ice Age: Continental Drift (2012)
Scrat's pursuit of an infernal acorn has world-changing consequences for Manny, Diego and Sid. Animated.
Ray Romano, John Leguizamo, Denis Leary, Josh Peck, Peter Dinklage

8:00pm on TNT
Divergent (2014)
In a future society, people are divided into factions based on their personalities. After a young woman learns she is a Divergent and will never fit into any one group, she uncovers a conspiracy to destroy all those like her.
Shailene Woodley, Theo James, Ashley Judd, Jai Courtney, Ray Stevenson

9:00pm on BBC America
Star Trek: The Next Generation
Episode: Suspicions S06, E22 (First Aired: May. 10, 1993)
The death of a pioneering Ferengi scientist embroils Crusher in a mystery that may end her Starfleet career.

9:00pm on Syfy
Killjoys
Episode: Schooled NEW S02, E04
The team discovers that students have mysteriously disappeared from a school for gifted children on Westerly.

10:00pm on BBC America
Star Trek: The Next Generation
Episode: Rightful Heir S06, E23 (First Aired: May. 17, 1993)
Warrior Kahless returns from death to reclaim the Klingon empire.

10:00pm on Syfy
Dark Matter
Episode: We Were Family NEW S02, E04
Three reconnects with his former crew; the Android finds herself in unique company.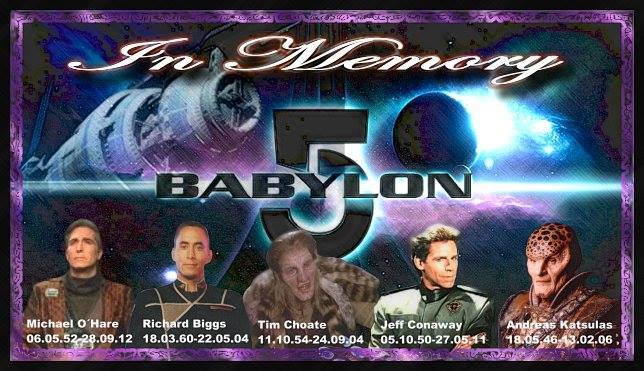 Here is a quote from J. Michael Straczynski about emotions.
I had this theory that the more important and intimate the emotion, the fewer words are required to express it.
First it's in dating: "Will you go out with me?" Six words.
"Honey, I care for you." Five words.
"You matter to me." Four words.
"I love you." Three words.
"Marry me." Two words.
But what's left? What's the one most important and intimate word you can ever say to somebody? It's "goodbye."
While Michael O'Hare (Sinclair), Andreas Katsulas (G'Kar), Rick Biggs (Dr. Franklin), Tim Choate (Zathras) and Jeff Conoway (Zach Allen) are no longer with us, we will not forget their wonderful personalities and talent -- as well as their significant contributions to the BABYLON 5 universe. Be sure to visit In Memory Of for more information about memorial efforts.
Until we met again, in a place where no shadows fall.
BABYLON 5 BIRTHDAYS
JULY
July 7 - Vaughn Armstrong - In the Season 3 episodes "Messages From Earth" and "Point of No Return" as an unnamed security guard. IMDB referred to the role as "Security Guard #1."
July 11 - Bruce McGill - (Major Ed Ryan in "Severed Dreams" (Season 3)
July 15 - Judson Scott - (Knight One in "And the Sky Full of Stars")
July 16 - Jerry Doyle
July 17 - J. Michael Straczynski - Great Maker
July 18 - Anne-Marie Johnson - Mariah Cirrus in the Season 2 episode "The Long Dark"
July 29 - David Warner

Have I missed anyone? If you know the birthday of someone connected with Babylon 5, pass the information along. We want to include everyone in our Happy Birthday Wishes.



BABYLON 5 MUSIC VIDEOS AND TRIBUTES
John Hudgens has created many Babylon 5 videos, but I believe this is the most moving. It was first shown at the Phoenix Comic Con 20th Anniversary and honors many of the Babylon 5 familywho have passed on.

Here is a link to John's Babylon 5 videos:
https://www.youtube.com/user/Babylon5MusicVideos?feature=watch

Richard Biggs memorial: http://www.youtube.com/watch?v=HyD4L8yNtsA

Andreas Katsulas memorial: http://www.youtube.com/watch?v=h2UQ2l9NPIg

- This is the extended version that I did for Andreas' widow ater the original cut was released on the net. It's never been seen online until now.

For those of you who've never seen these, I hope you enjoy them - and for those that have (and emailed me many times over the years about releasing them), I hope they're as good as you remember. Working with Joe on these videos was one of the highlights of my career, and I'll be forever grateful to him for the doors these have opened for me. I'm proud to have them on my resume.

John Hudgens
www.zteamproductions.com








COMIC-CON INTERNATIONAL
Dates: July 21-24, 2016
Place: San Diego Convention Center
For more information, go to http://www.comic-con.org/cci.

STEEL CITY CON
Dates: August 12-14, 2016
Place: Monroeville Convention Center (near Pittsburgh)
Guests include: Christopher Lloyd, Michael Rooker, Anthony Michael Hall and many more
For more information, go to www.steelcitycon.com WORLDCON 2016: MidAmeriCon II
Dates: August 17-21, 2016
Place: Kansas City, MO
Deadline for HUGO Awards is July 31, 2016

PENSACOLA COMIC CONVENTION
Place: Pensacola Interstate Fair Grounds Expo Hall, Pensacola, Florida
Dates: August 20-21, 2016
B5 Guest: Jason Carter
Other Guests: Tim Russ, William Katt, Michael Beck, and many more
For more information, go to http://www.pensacolacomiccon.com/"

Charlotte Comic Con
Min con happen four times a year
http://charlottecomicon.info/ PHOENIX FAN FEST
Dates: October 22 and 23, 2016
Place: Phoenix Convention Center, Phoenix, AZ
Guests: To be announced
For more information, go to http://www.phoenixcomicon.com

SPECIAL ANNOUNCEMENTS!
Wizard World Conventions has a large number of events planned for the year. Be sure to visit the page to see if there is a convention of interest near you.

Creation Entertainment has a large number of conventions planned for the next several months. They include stars from TWILIGHT, SUPERNATURAL, STARGATE, FARSCAPE, XENA, SERENITY, STAR TREK, etc. Check out their calendar to see if one will be in your neighborhood soon. Don't miss their Videos page as well. It is full of some priceless video from a number of conventions.

Be sure to visit the referenced sites to see if there have been changes in dates/guests attending. Visit our Convention Calendar for a full listing of upcoming conventions.
BACK ISSUES OF THE ZOCALO TODAY
The front page of the The Zocalo Today changes daily, so be sure to check the back issues to make sure that you haven't missed anything IMPORTANT! I hope you will become a regular visitor to The Zocalo Today!
---
Take care and I look forward to hearing from you.
Sandra Bruckner (sgbruckner@isnnews.net)
Editor/Publisher
ISN News: The Zocalo Today
http://www.isnnews.net
Copyright - SBruckner, 1999-2016