The Zocalo Today

Welcome to ISN News: The Zocalo Today. Babylon 5 celebrated its 20th Anniversary but because of the quality of the series, fans are still out there supporting the show -- and new ones are joining each day. With J. Michael Straczynski promising a new production in the near future, we need to continue support of the show -- bringing new people to watch and discuss the show. Join in the discussion today on Facebook or Twitter.

If you have questions or items for the news, drop me a line at sgbruckner@isnnews.net.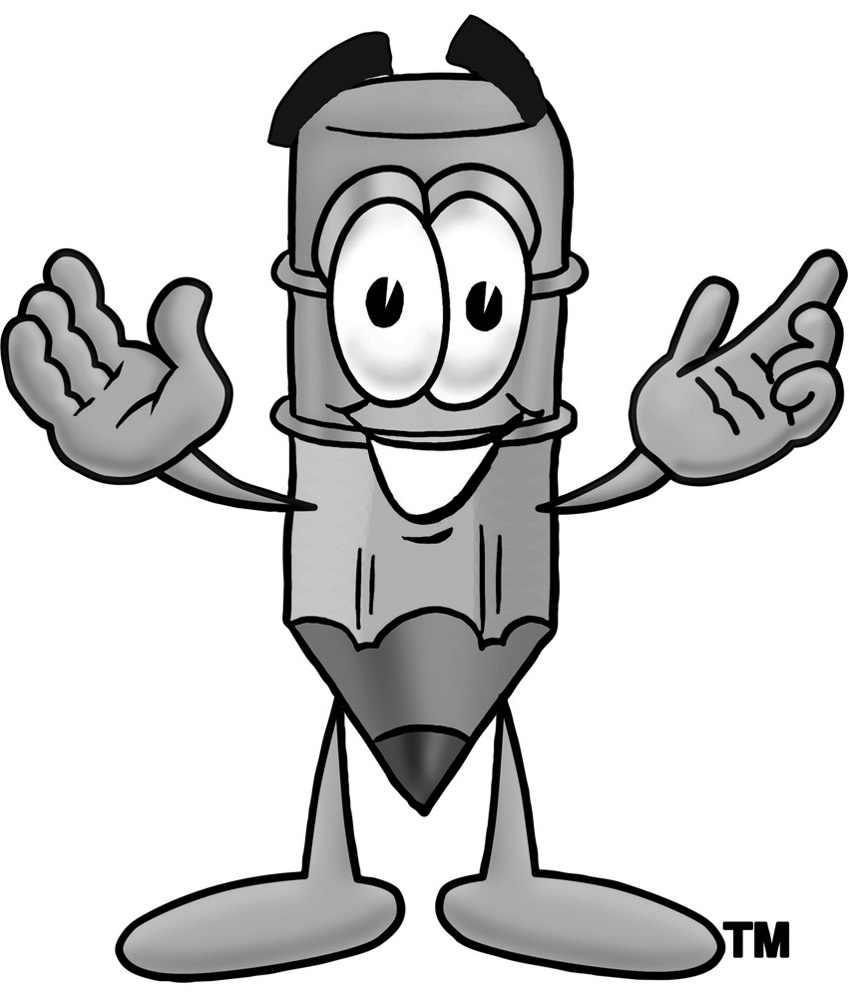 HERE IS TODAY'S NEWS
FRIDAY, MAY 20, 2016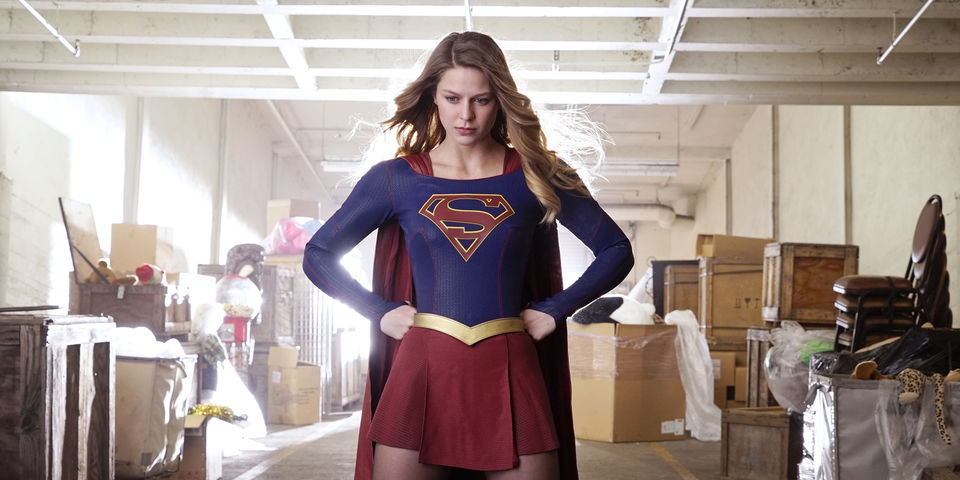 SUPERGIRL
It took some backroom deals to make it happen, but Supergirl is officially joining The Flash and Arrow over on The CW. But how will things change with the network jump? While chatting at the network upfront presentations this week, The CW president Mark Pedowitz teased that they hope to keep the tone familiar to what fans have already come to expect from the first season over on CBS. But that's not to say it might not see a tweak or two as they try to lure in more Flash fans and cut costs by moving production up to Vancouver. Here's an excerpt from his comments: "We are sitting down with Greg Berlanti and his team next week or so. We have a rough idea where they're heading and, because our working relationship with Greg, we're confident they understand what our needs are. As for the tone or tonality of the series, they did have a pretty successful series. The fact it's now moved to The CW, where it should have been in the first place, I don't think it will have a big impact on the tone." Pedowitz also addressed the elephant in the room, in regard to Calista Flockhart's continued involvement as Cat Grant. Flockhart signed on for Season 1 largely because the show was shot in her native L.A., but it seems asking her to relocate has created a few kinks in the plan. Pedowitz said they're in "ongoing discussions" to keep her involved, noting they'll do just about anything conceivable to keep her on the cast list. What that means? Her role could be reduced, but they still want to keep Cat in the fold. Fingers crossed. Supergirl is set to air on Mondays at The CW, which should be familiar territory for fans coming over from CBS. FREQUENCY/NO TOMORROW
The CW unveiled its plans for the fall, and officially unveiled footage from the two new genre-esque shows that will be joining the schedule. First up is Frequency, based on the 2000 sci-fi thriller of the same name. This version follows a cop (Tomorrow People alum Peyton List) who manages to connect with her dead dad thanks to some time-twisting stuff with a ham radio. In this version, List's character manages to save her father, which changes the timeline thanks to the "butterfly effect" and messes up a whole lot of stuff in the process. The series, which will air on Wednesdays, focuses on the mission to try and fix the altered timeline. It looks like it could be solid, and at least brings a fresh twist to the tried and true procedural genre. Check out the Frequency trailer below: Up next, the network also premiered a first look at No Tomorrow, the genre-tinged dramedy about a young couple who are trying to fulfill their bucket lists before the end of the world. The show is slated to air on Tuesday nights. It definitely looks like a good fit for the network's female-friendly fare, i.e. Jane the Virgin, iZombie, etc.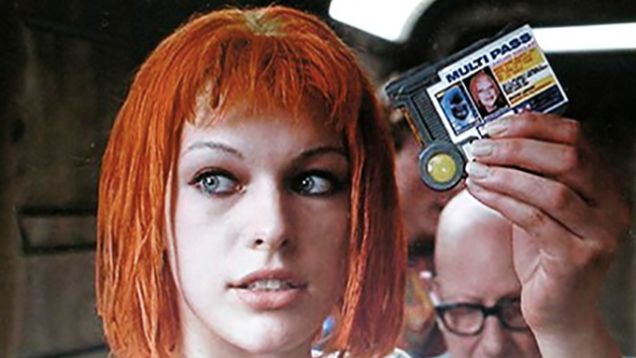 FUTURE WORLD
Resident Evil zombie slasher and The Fifth Element MultiPass flasher Milla Jovovich is primed to co-star with James Franco in a new post-apocalyptic indie film, Future World. And no, it has nothing to do with the cheesy 1976 sequel to Westworld that starred Peter Fonda. Co-directed by Franco with partner Bruce Thierry Cheung (The Color Of Time), it centers around a sci-fi survival quest on a scorched, war-torn world. Franco has been rather busy in the past few years, with his name associated with over a dozen projects as an actor, director and producer, including The Sound and the Fury, Bukowski, The Adderall Diaries, Zeroville, The Masterpiece, In Dubious Battle and the Stephen King-based Hulu series 11.22.63. According to Deadine, the story follows a young boy of royal birth who embarks on a perilous journey through the smoldering wasteland of this future world in order to find medicine for his dying mother. Acocmpanied by his faithful bodyguard and with only a slim hope that this medicine actually exists, he must forge courageously on, facing danger and ultimately the Warlord of this ravaged planet, who has nefarious plans of his own as he takes control of a gorgeous, lifelike robot assassin. Unfortunately, Jovovich won't be playing the alluring android assassin, but a futuristic drug lord instead. Jovovich just wrapped the latest (and presumably last) edition of the Resident Evil franchise, Resident Evil: The Final Chapter, which is due to be released by Sony Screen Gems in January 2017. Franco and Jovovich could make an appealing on-screen pair once camera start rolling, and we'll keep you posted on any important casting announcements as they're selected. BATMAN: RETURN TO ARKHAM
A newly remastered Batman game bundle is hurtling down the marketing highway this summer. Warner Bros. Interactive Entertainment and DC Entertainment just released an announcement trailer for Batman: Return to Arkham, pairing Rocksteady's Batman: Arkham Asylum with Batman: Arkham City for the first time. Both award-winning Bat games have been given a sparkling new makeover by Virtuos for the PlayStation 4 and Xbox One using the incredible Unreal 4 Engine. If you've ever wanted to dive into the insane action of the Arkham Series, this might be your moment! And that's no joke. Check out the official press release and video below and tell us if you'll plunk down your pennies for this epic, spruced-up edition: Remastered by Virtuos, this set offers fans a chance to play the first two Batman: Arkham titles including all Game of the Year edition bonus and downloadable content from both games, now with improved graphics, as well as upgraded models, environments, lighting, effects and shaders. Batman: Return to Arkham will be available beginning July 26 for a suggested retail price of $49.99. Batman: Arkham Asylum is where it all began. Developed by Rocksteady Studios and released in 2009, the game pushed the envelope for action, adventure and super hero games and exposed players to a unique, dark and atmospheric adventure taking them to the depths of Arkham Asylum. Featuring an original story, gamers can move in the shadows, instill fear amongst their enemies and confront The Joker and Gotham City's most notorious villains, including Harley Quinn, Bane, Killer Croc, Poison Ivy and Scarecrow, who have taken over the asylum. Batman: Arkham City is Rocksteady Studios' 2011 follow-up to Batman: Arkham Asylum. The game builds upon the intense, atmospheric foundation of Batman: Arkham Asylum, sending players soaring through the expansive Arkham City – the maximum security "home" for all of Gotham City's thugs, gangsters and insane criminal masterminds. Featuring an incredible Rogues Gallery of Gotham City's most dangerous criminals including Catwoman, The Joker, The Riddler, Two-Face, Harley Quinn, The Penguin, Mr. Freeze and many others, the game allows players to experience what it feels like to be The Dark Knight and deliver justice to those confined within Arkham City. TIME AFTER TIME
The first official trailer for ABC's Jack the Ripper & H.G. Wells time travel series Time After Time has finally dropped. The upcoming series will feature the time-travel adventures of The Doctor legendary sci-fi author H.G. Wells as he pursues Jack the Ripper through time with his awesome time machine. Finding himself in modern-day Manhattan, he discovers a world he never thought possible and a young woman who captivates him. Cause she's a gun-toting Texan. The brainchild of Kevin Williamson (Scream, The Vampire Diaries), Time After Time is based not only on the 1979 novel by Karl Alexander but also on the very cool 1979 movie (I suggest you see it before the series airs) that starred Malcolm McDowell as H.G. Wells and David Warner as Jack the Ripper. The series stars Freddie Stroma (Harry Poter, UnREAL) in the role of H.G. Wells, Josh Bowman (Revenge) as John Stevenson/Jack the Ripper, Genesis Rodriguez (Big Hero 6, Tusk) as Jane and Regina Taylor (The Unit, Dig) as Vanessa Anders. Marcos Siega (The Following, Blindspot) directed the pilot written by Kevin Williamson, and both will serve as executive producers on the TV show. The trailer for ABC's Time After Time is very reminiscent of the 1975 movie (since the movie served as one of the springboards for the new series, that's to be expected) but with a few surprising twists of its own. I'm not a fan of the voiceover at the beginning, but the rest of the trailer looks great. This is the third time-travel series set to debut in the fall, alongside Timeless on NBC and Making History at Fox. Starz already has Outlander, The CW, DC's Legends of Tomorrow, and let's not forget the granddaddy of all time-travel series: Doctor Who.
THE ZOCALO TODAY
Be sure to check out The Zocalo Today on Facebook as well as at ISN News: The Zocalo Today on Yahoo Groups. Catch up on news by going to the April News Archive.
ON THE TUBE TONIGHT
7:00pm on AMC
The Shining (1980)
A writer goes mad while serving as caretaker with his wife and clairvoyant son at a snowbound Colorado hotel. Based on the book by Stephen King.
Jack Nicholson, Shelley Duvall, Danny Lloyd, Scatman Crothers, Barry Nelson 8:00pm on NBC
Grimm
Episode: Beginning of the End, Parts One and Two FINALE NEW
Black Claw makes a shocking move against Hank, which sends Nick on a warpath; Hadrian's Wall seeks an enigmatic man named Bonaparte; Adalind and Renard try to adjust to their new reality. 8:00pm on FX
Captain America: The First Avenger (2011)
After an experimental program turns him into a supersoldier, Steve Rogers, now known as Captain America, leads the fight against Red Skull's evil HYDRA organization.
Chris Evans, Hayley Atwell, Sebastian Stan, Tommy Lee Jones, Hugo Weaving 8:00pm on TNT
Twister (1996)
Storm-chasers finalizing their divorce try to place equipment inside a tornado on the Oklahoma plains.
Helen Hunt, Bill Paxton, Cary Elwes, Jami Gertz, Lois Smith 8:15pm on FreeForm
Dark Shadows (2012)
Turned into a vampire by a vengeful witch, Barnabas Collins escapes from his tomb after 200 years and finds 1972 Collinsport, Maine, a very different place. Based on the TV series.
Johnny Depp, Michelle Pfeiffer, Helena Bonham Carter, Eva Green, Jackie Earle Haley 9:00pm on BBC America
Apocalypto (2006)
As the end of the Mayan civilization draws near, a man makes a desperate bid to escape being a human sacrifice and return to his family and the woman he loves.
Rudy Youngblood, Raoul Trujillo, Dalia Hernandez, Gerardo Taracena, Jonathan Brewer 10:00pm on Syfy
Wynonna Earp
Episode: Two-Faced Jack NEW S01, E08
Henry and Deputy Marshall Dolls infiltrate a Revenant hive; Wynonna tries to avoid being a serial killer's next victim.








Here is a quote from J. Michael Straczynski about emotions.
I had this theory that the more important and intimate the emotion, the fewer words are required to express it.

First it's in dating: "Will you go out with me?" Six words.
"Honey, I care for you." Five words.
"You matter to me." Four words.
"I love you." Three words.
"Marry me." Two words.
But what's left? What's the one most important and intimate word you can ever say to somebody? It's "goodbye."

While Michael O'Hare (Sinclair), Andreas Katsulas (G'Kar), Rick Biggs (Dr. Franklin), Tim Choate (Zathras) and Jeff Conoway (Zach Allen) are no longer with us, we will not forget their wonderful personalities and talent -- as well as their significant contributions to the BABYLON 5 universe. Be sure to visit In Memory Of for more information about memorial efforts.
Until we met again, in a place where no shadows fall.
BABYLON 5 BIRTHDAYS
MAY
May 2 - Theodore Bikel - His great talent is sorely missed.
May 6 - Michael O'Hare - Remembered with fond memories, we miss you old friend
May 8 - Stephen Furst
May 8 - Melissa Gilbert
May 12 - Bruce Boxleitner
May 18 - Andreas Katsulas - Gone, but never forgotten.
May 19 - Steven Ford (Commander Alan Chafin, First Officer on EAS Prometheus)
May 22 - Andrea Thompson
May 21 - Doug Wise
May 23 - Douglas Netter
May 22 - Paul Winfield
May 26 - Roy Dotrice
May 27 - Harlan Ellison

Have I missed anyone? If you know the birthday of someone connected with Babylon 5, pass the information along. We want to include everyone in our Happy Birthday Wishes.



BABYLON 5 MUSIC VIDEOS AND TRIBUTES
John Hudgens has created many Babylon 5 videos, but I believe this is the most moving. It was first shown at the Phoenix Comic Con 20th Anniversary and honors many of the Babylon 5 familywho have passed on.

Here is a link to John's Babylon 5 videos:
https://www.youtube.com/user/Babylon5MusicVideos?feature=watch

Richard Biggs memorial: http://www.youtube.com/watch?v=HyD4L8yNtsA

Andreas Katsulas memorial: http://www.youtube.com/watch?v=h2UQ2l9NPIg

- This is the extended version that I did for Andreas' widow ater the original cut was released on the net. It's never been seen online until now.

For those of you who've never seen these, I hope you enjoy them - and for those that have (and emailed me many times over the years about releasing them), I hope they're as good as you remember. Working with Joe on these videos was one of the highlights of my career, and I'll be forever grateful to him for the doors these have opened for me. I'm proud to have them on my resume.

John Hudgens
www.zteamproductions.com








MEGACON 2016
Dates: May 26-29, 2016
Place: Orange County Convention Center
For more information, go to http://megaconvention.com/.

PHOENIX COMIC CON
Dates: June 2-5, 2016
Place: Phoenix Convention Center
Guests: Alex Kingston, Gates McFadden, Lee Majors, Lindsay Wagner, Billie Piper and more
For more information, go to http://www.phoenixcomicon.com/. ConCarolinas
http://www.concarolinas.org/
https://www.eventbrite.com/e/concarolinas-2015-registration-6735603371 FLORIDA SUPERCON 2016
Place: Miami Beach Convention Center, Miami Beach, FL
Dates: July 1-4, 2016
B5 Guests: Walter Koenig, David Warner, Bruce Boxleitner
Guests: William Shatner, Karl Urban, Rene Auberjonois and many more
For more information, go to www.fsc.com. Heroes Convention
June 17-19 2016
http://www.heroesonline.com/heroescon/ Conregate
July 15-17 2016
https://www.facebook.com/fansofcongregate?fref=ts SHORE LEAVE
Dates: July 15-17, 2016
Place: Hunt Valley Inn, Hunt Valley, MD (Near Baltimore)
Guests: John Noble, Karen Gillan, Zoie Palmer, Ronnie Amell, and many more
For more information, go to www.shore-leave.com. COMIC-CON INTERNATIONAL
Dates: July 21-24, 2016
Place: San Diego Convention Center
For more information, go to http://www.comic-con.org/cci. STEEL CITY CON
Dates: August 12-14, 2016
Place: Monroeville Convention Center (near Pittsburgh)
Guests include: Christopher Lloyd, Michael Rooker, Anthony Michael Hall and many more
For more information, go to www.steelcitycon.com PENSACOLA COMIC CONVENTION
Place: Pensacola Interstate Fair Grounds Expo Hall, Pensacola, Florida
Dates: August 20-21, 2016
B5 Guest: Jason Carter
Other Guests: Tim Russ, William Katt, Michael Beck, and many more
For more information, go to http://www.pensacolacomiccon.com/" Charlotte Comic Con
Min con happen four times a year
http://charlottecomicon.info/ SPECIAL ANNOUNCEMENTS!
Wizard World Conventions has a large number of events planned for the year. Be sure to visit the page to see if there is a convention of interest near you.

Creation Entertainment has a large number of conventions planned for the next several months. They include stars from TWILIGHT, SUPERNATURAL, STARGATE, FARSCAPE, XENA, SERENITY, STAR TREK, etc. Check out their calendar to see if one will be in your neighborhood soon. Don't miss their Videos page as well. It is full of some priceless video from a number of conventions.

Be sure to visit the referenced sites to see if there have been changes in dates/guests attending. Visit our Convention Calendar for a full listing of upcoming conventions.
BACK ISSUES OF THE ZOCALO TODAY
The front page of the The Zocalo Today changes daily, so be sure to check the back issues to make sure that you haven't missed anything IMPORTANT! I hope you will become a regular visitor to The Zocalo Today!
---
Take care and I look forward to hearing from you.
Sandra Bruckner (sgbruckner@isnnews.net)
Editor/Publisher
ISN News: The Zocalo Today
http://www.isnnews.net
Copyright - SBruckner, 1999-2016