The Zocalo Today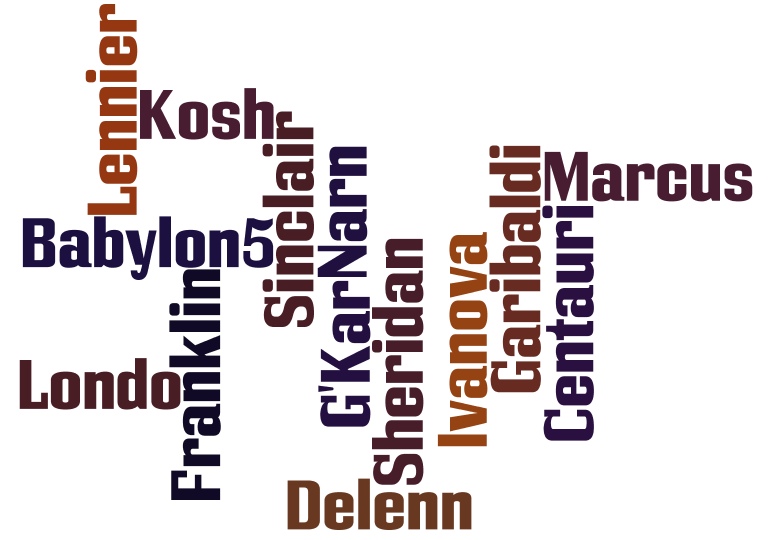 Welcome and thank you for dropping by. Babylon 5 brought many of us together -- and it remains with us, despite the fact that is no longer in production. The good thing is that the internet gives a LOT of ways to stay in touch. Don't be shy. Join in the discussion today or drop by Facebook or Twitter.

If you have questions or items for the news, drop me a line at sgbruckner@aol.com.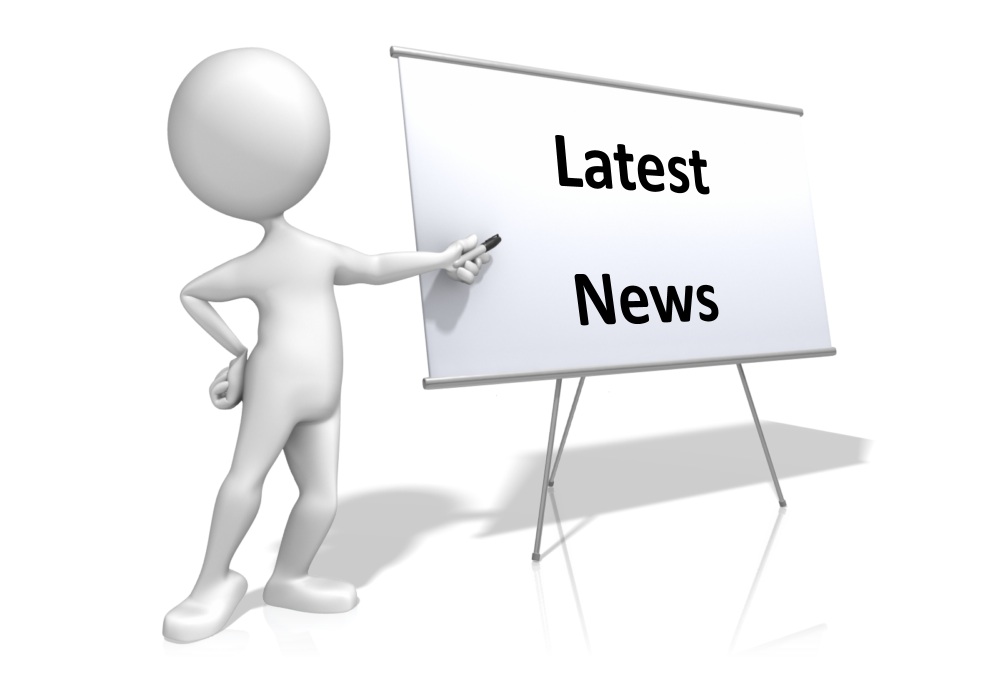 LATEST SCIENCE FICTION NEWS:
TUESDAY, JULY 22, 2014
PREDESTINATION
The first trailer for this new, low-budget sci-fi flick with Ethan Hawke is surprisingly sharp.

Dubbed Predestination, the trailer plays like a gritty mashup of Looper and TimeCop, with a few other nice sci-fi tropes thrown in for good measure. The gist is this: Hawke plays a temporal agent tasked with stopping a bombing in 1970s New York, and the period-piece angle gives it a nice visual flourish and stark contrast between the future-set shots.

The effects are simple but effective, and the trailer does a solid job of setting up the stakes. But a few red flags do pop up. The film was directed by the Spierig brothers, aka the guys who made Hawke's mediocre 2009 vampire flick Daybreakers, so take that into consideration. Festival reviews have also been a bit mixed. But, dang, this trailer still looks good.

Check out the appropriately trippy official synopsis below:

In mid-'70s New York, a man in a fedora slips into an office building's boiler room, carrying a mysterious briefcase. He uncovers a bomb, and is attacked while struggling to deactivate it. He succeeds — almost. Horribly disfigured, he's transported to his agency's headquarters where he receives a new face. He's a temporal agent, traveling back and forth through time, altering history, and his assignment — thwart the mass murder perpetrated by the so-called "Fizzle Bomber" — continues. New face, new place. Now he's undercover as a bartender. He falls into conversation with a tough yet androgynous customer. There's something off about the guy, who offers to enlighten the agent with "the best story you ever heard"…

There's no release date yet, but hopefully we'll hear something soon. STAR WARS: EPISODE VII
Director J.J. Abrams is promoting a non-profit fundraiser on the set of Star Wars: Episode VII, and he sure does know how to get our attention. While talking up the "Force For Change" initiative for UNICEF Innovation Labs, Abrams set up shop in front of a full-size, new-look X-Wing starship prop from the upcoming Star Wars sequel. Seriously, it looks like all you'd have to do is jump in, turn the key and take off into the starry night. The actual clip finds Abrams talking up the fundraising initiative, which has already attracted donors from 119 different countries and well over $1 million. The contest is entering its final week, with a grand prize that is nothing to sniff at: an actual role in the film, along with a flight to London to meet the cast and crew. They're also giving away an advanced, private screening of the film, plus a bunch of other prizes. Star Wars: Episode VII is set to open Dec. 18, 2015. TEENAGE MUTANT NINJA TURTLES
We continue to have mixed feelings about Michael Bay's upcoming Teenage Mutant Ninja Turtles flick, so here's a boatload of footage that might help us all get off the fence. Produced by Bay (Transformers) and directed by his pal Jonathan Liebesman (Wrath of the Titans), the new Ninja Turtles flick has gotten a bad rap for all the reported alien shenanigans and the fact that all the initial footage looked essentially like Transformers, just with Ninja Turtles. Well, a lengthy new behind-the-scenes clip has been released digging into the production, looking at everything from the effects to the cast. What do we learn? Despite the inherent darkness in the initial trailers, the film might actually be a little bit fun — which is a nice nod to the Turtles of yore. Oh, there's also a lot of Megan Fox. So, yeah, your mileage may vary. Teenage Mutant Ninja Turtles opens Aug. 8, 2014. STAR WARS REBELS
The extended trailer for Disney's Star Wars Rebels is here. An extension of the minute-long teaser released on May the Fourth, the new offering sets up the conflict that kicks off the upcoming animated series to fuller effect. Obi-Wan Kenobi breaks the news that the Republic and the Jedi have fallen, forcing a group of unlikely heroes to stand up — igniting a rebellion. There are far more action sequences, more footage of the series' core characters and heightened tension as the main battle between the Inquisitor and the rebels begin to take shape. Star Wars Rebels takes place between Star Wars: Episode III -- Revenge of the Sith and Star Wars: Episode IV -- A New Hope, which spans about two decades. The animated series is set "in a time where the Empire is securing its grip on the galaxy and hunting down the last of the Jedi Knights as a fledgling rebellion against the Empire is taking shape." Star Wars Rebels will premiere in the fall as a one-hour special on Disney Channel, before debuting as a series on sister channel Disney XD worldwide. Freddie Prinze Jr., Taylor Gray, Steve Blum, Tiya Sircar, Vanessa Marshall, Jason Isaacs, David Oyelowo and Billy Dee Williams are the voice stars. Disney will tout Star Wars Rebels at San Diego's Comic-Con with a special screening the evening of July 24 at the Gaslamp Reading Cinemas as well as a panel session with the creative team and voice stars that day at 6 p.m. in Room 6BCF. Star Wars Rebels premieres in October.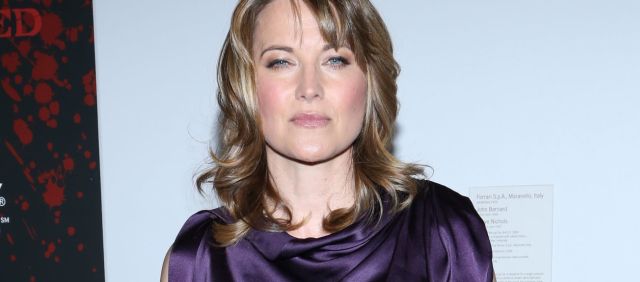 AGENTS OF S.H.I.E.L.D. NEWS
TV Guide brings word this afternoon that former "Xena" star Lucy Lawless will be joining the cast of "Marvel's Agents of S.H.I.E.L.D." in an unspecified role. While the details of her character and episode count weren't revealed, we'd be willing to wager more details will be revealed at the "Marvel Television Presents" panel at San Diego Comic-Con on Friday, July 25, in Ballroom 20 from 3:00-4:00 p.m. The "Marvel's Agents of S.H.I.E.L.D." cast includes Clark Gregg as fan-favorite Phil Coulson, along with Ming-Na Wen as Agent Melinda May, Brett Dalton as Agent Grant Ward, Chloe Bennet as Skye, Iain De Caestecker as Agent Leo Fitz and Elizabeth Henstridge as Agent Jemma Simmons. The series is executive produced by Joss Whedon, Jed Whedon, Maurissa Tancharoen, Jeffrey Bell and Jeph Loeb. The second season of "Marvel's Agents of S.H.I.E.L.D." will premiere Tuesday, September 23.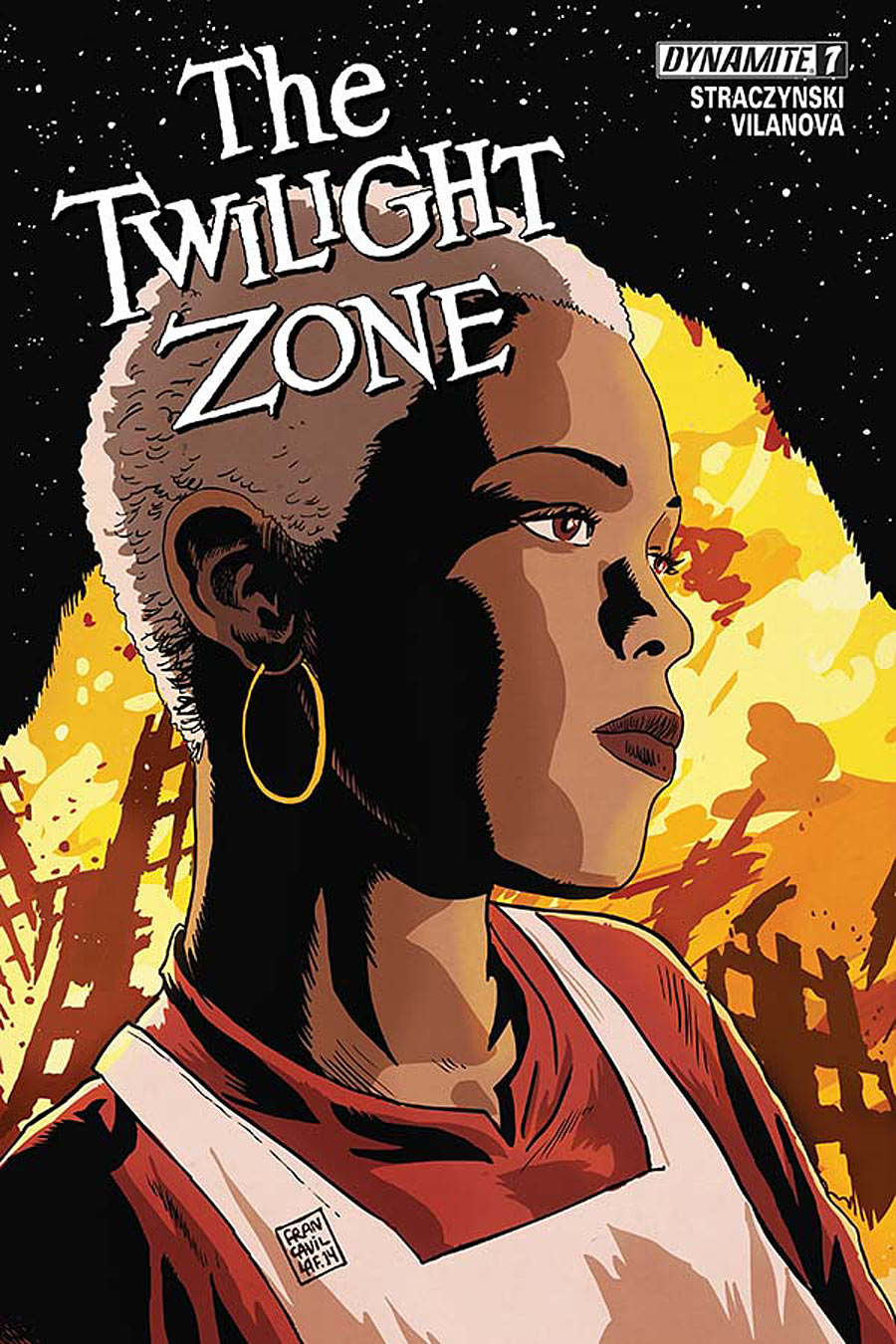 TWILIGHT ZONE #7 PREVIEW
Preview for my next Twilight Zone issue, out Wednesday. Also: expect some cool announcements at my Saturday spotlight at SDCC 5:30 room 7AB. Maybe some cool TV news, maybe some interesting film news...who knows, I may even have something B5 related to discuss...who can say? Let's just say you don't want to miss this. Diana Westby has a decision to make and not a lot of time in which to make it. She knows she can't go to the police about the nuclear holocaust she has seen in the minds of others because there's no evidence and they've hidden their tracks too well. The only way to stop the blast that will kill untold numbers of people is if she personally goes after the terrorists. But if she takes that step, she may not survive the attempt. It comes down to a simple question: run and save her life, or fight for the lives of others. Go to http://www.comicbookresources.com/?id=22668&page=preview to see more.
THE ZOCALO TODAY
Be sure to check out The Zocalo Today on Facebook as well as at ISN News: The Zocalo Today on Yahoo Groups. Did you miss the news from yesterday -- or earlier in the week. Catch up by going to the July News Archive. I have broken up the huge file into months to make it easier to scan through. It will bring you up to date for all that has been going on in the world of science fiction. Go to:
June News.
May News.
April News.
March News.
February News
January News
December News
November News
October News.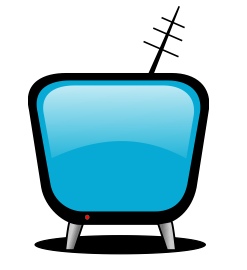 ON THE TUBE TONIGHT 8:00pm on CBS
NCIS
Season 11, Episode 22: Shooter
A Marine photographer goes missing before providing testimony in a highly publicized case. 8:00pm on AMC
The Lost World: Jurassic Park
John Hammond (Richard Attenborough) summons chaos theorist Ian Malcolm (Jeff Goldblum) to his home with some startling information -- while nearly everything at his Jurassic Park had been destroyed, his engineers happened to have a second site, where other dinosaurs were kept in hiding. It seems the dinosaurs on the second island are alive and well and even breeding; and Hammond wants Malcolm to observe and document the reptiles before Hammond's financiers can get to them. 8:00pm on The CW
Arrow
Season 2, Episode 12: Tremors
Arrow offers to train Roy, but Roy refuses unless Arrow reveals his true identity. 8:00pm on Syfy
Face Off
Season 6, Episode 15: Heavenly Bodies
Artists must create two aliens that can survive a dance performance. 9:00pm on CBS
NCIS: Los Angeles
Season 5, Episode 8: Fallout
The team must locate and retrieve a stolen antiterrorism device before the city is attacked. 9:00pm on The CW
Supernatural
Season 9, Episode 13: The Purge
Murders that leave the victims hundreds of pounds lighter after their death. 9:00pm on Syfy
Face Off
Season 7, Episode 1: Life and Death
Contestants learn they aren't officially on the show until they survive one final audition. 10:00pm on CBS
Person of Interest
Season 3, Episode 18: Allegiance
Reese and Finch have to protect a former government contractor. 10:00pm on Syfy
The Wil Wheaton Project
Season 0, Episode 0: Wilraiser: Revelations 10:30pm on Syfy
The Wil Wheaton Project
Season 0, Episode 0: Wil Takes Manhattan
KEEPING UP WITH CAST AND CREW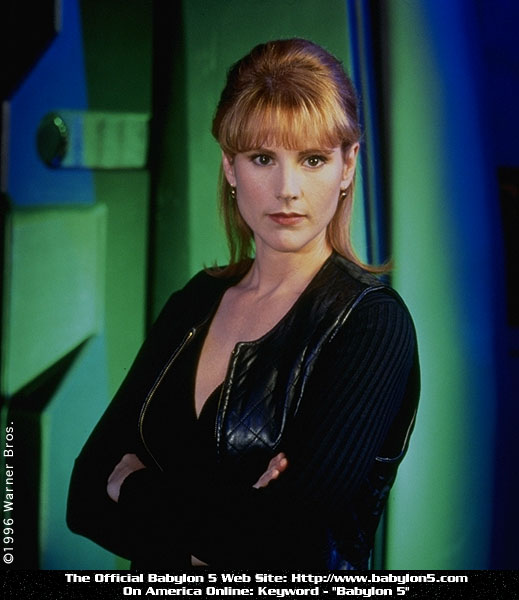 PAT TALLMAN UPDATE
Pat is talking to you straight! Facebook has made it harder than ever for you to see the posts from your favorite Pages. If you follow Pat on FB, you know her brand of snarky sexy humor. Well now it's no holds barred! Sign up for Pat's newsletter on her site PatriciaTallman.com and get it unsensored.The newsletter has content that will not be on the Facebook page or the site.
In this first issue, there is a special offer only available to those on the newsletter. Sign up by March 31st and be in the know.




Here is a quote from J. Michael Straczynski about emotions.
I had this theory that the more important and intimate the emotion, the fewer words are required to express it.

First it's in dating: "Will you go out with me?" Six words.
"Honey, I care for you." Five words.
"You matter to me." Four words.
"I love you." Three words.
"Marry me." Two words.
But what's left? What's the one most important and intimate word you can ever say to somebody? It's "goodbye."

While Michael O'Hare (Sinclair), Andreas Katsulas (G'Kar), Rick Biggs (Dr. Franklin), Tim Choate (Zathras) and Jeff Conoway (Zach Allen) are no longer with us, we will not forget their wonderful personalities and talent -- as well as their significant contributions to the BABYLON 5 universe. Be sure to visit In Memory Of for more information about memorial efforts.
Until we met again, in a place where no shadows fall.
BABYLON 5 BIRTHDAYS
JULY
Vaughn Armstrong, July 7 - He appeared in the Season 3 episodes "Messages From Earth" and "Point of No Return" as an unnamed security guard. IMDB referred to the role as "Security Guard #1."
Bruce McGill - July 11 - (Major Ed Ryan in "Severed Dreams" (Season 3)
Judson Scott - July 15 - (Knight One in "And the Sky Full of Stars")
Jerry Doyle - July 16
J. Michael Straczynski - July 17
David Warner - July 29

Have I missed anyone? If you know the birthday of someone connected with Babylon 5, pass the information along. We want to include everyone in our Happy Birthday Wishes.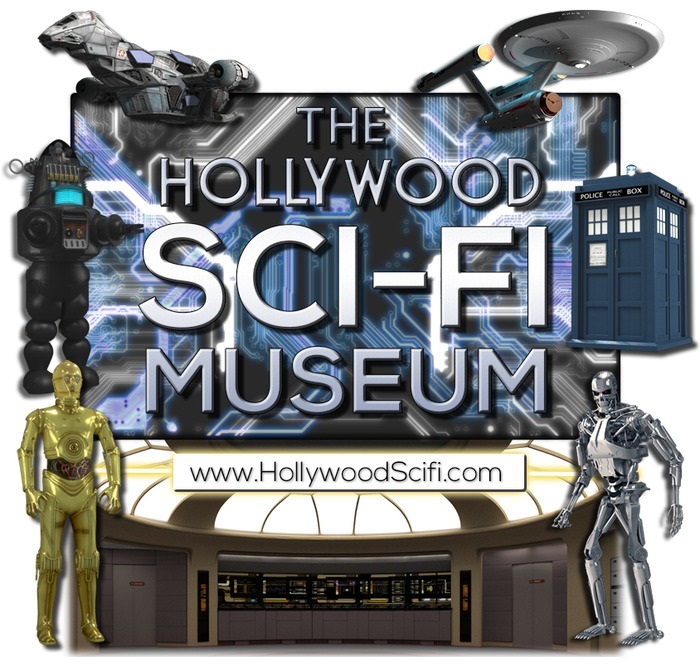 THE HOLLYWOOD SCI-FI MUSEUM
Here's a project you may want to get involved with!
About the Project:
New Starship Foundation, the nonprofit behind the Enterprise-D Bridge Restoration, with board members including the greatest talents in science fiction, presents THE HOLLYWOOD SCIENCE FICTION MUSEUM. This will be the first museum in the world to exclusively show the history of sci-fi films, TV, art and literature through props, sets and costumes, as well as show advancements in space travel and teach Real Science through Science Fiction. It will be an interactive museum with fully immersive environments and touch screens that will incorporate old and new footage from actors, filmmakers and NASA astronauts and scientists, and will present both the fact and fiction of sci-fi. This will eventually teach Science, Technology, Engineering and Math (STEM) based education in a fun new way to all ages. The museum will include exhibits from: Star Trek, Star Wars, Doctor Who, 2001, Alien, Metropolis, Thunderbirds, Firefly, Babylon 5, Battlestar Galactica, Stargate, Blake's 7, Ghostbusters, Farscape, The Time Machine, Godzilla, X-Men, Avengers, Superman, Planet of the Apes, Back to the Future, Day the Earth Stood Still, V, Batman, Six Million Dollar Man, Bionic Woman, Flash Gordon, Buck Rogers, as well as Fantasy like Lord of the Rings, Labyrinth, Legend, Munsters, Herbie the Love Bug, Chitty Chitty Bang Bang, Dark Crystal, Game of Thrones, Anime like Akira and Speed Racer, and anything else we can fit within our walls. This Kickstarter is to acquire the funds to develop our 2015 Hollywood Sci Fi Museum, which will be smaller than the future museum, but still significant and unique. This "concept art" of the giant Millennium Falcon and Enterprise-D is for our 2018 Hollywood Sci Fi Museum. Go to http://www.hollywoodscifi.org/ for more information.
BABYLON 5 MUSIC VIDEOS AND TRIBUTES
John Hudgens has created many Babylon 5 videos, but I believe this is the most moving. It was first shown at the Phoenix Comic Con 20th Anniversary and honors many of the Babylon 5 family who have passed on.

Here is a link to John's Babylon 5 videos:
https://www.youtube.com/user/Babylon5MusicVideos?feature=watch

Richard Biggs memorial: http://www.youtube.com/watch?v=HyD4L8yNtsA

Andreas Katsulas memorial: http://www.youtube.com/watch?v=h2UQ2l9NPIg

- This is the extended version that I did for Andreas' widow ater the original cut was released on the net. It's never been seen online until now.

For those of you who've never seen these, I hope you enjoy them - and for those that have (and emailed me many times over the years about releasing them), I hope they're as good as you remember. Working with Joe on these videos was one of the highlights of my career, and I'll be forever grateful to him for the doors these have opened for me. I'm proud to have them on my resume.

John Hudgens
www.zteamproductions.com
---





COMIC-CON INTERNATIONAL
Dates: July 24-27, 2014 Place: San Diego Convention Center
Guests: J. Michael Straczynski will be there along with a host of other guests
For more information, go to San Diego Comic Con. Star Trek Convention - Creation Entertainment
Dates: July 31 - August 3, 2014
Place: Rio Suites Hotel, Las Vegas, Nevada
Guests: WILLIAM SHATNER, KATE MULGREW, COLM MEANEY, WALTER KOENIG, NICHELLE NICHOLS, "ROM and NOG" as portrayed by Max Grodenchik and Aron Eisenberg, ANTHONY MONTGOMERY, JERRY HARDIN, TIM RUSS and MICHAEL FOREST. 87 plus more guests to come!
For more information, go to http://www.creationent.com/cal/st_lasvegas.html. SHORE-LEAVE
Dates: August 1-3, 2014
Place: Hunt Valley, MD (near Baltimore)
Guests: Richard Dean Anderson, Robert Piccardo and many more.
For more information, go to www.shore-leave.com. OSFest 7
Dates: August 1-3, 2014
Place: Omaha, Nebraska
B5 Media Guest of Honor: Maggie Egan-Cunningham (ISN Reporter)
For more information, go to http://www.osfes.org/. Worldcon, LONCON3
Dates: August 17-20, 2014
Place: London, England
For more information, go to http://www.loncon3.org/index.php. DRAGONCON 2014
Dates: August 29-September 1, 2014
Place: Atlanta, GA
Guests: Patrick Stewart, Peter Weller, Peter Williams, Richard Hatch, Wesley Eure - and many more
For more information, go to www.dragoncon.org. HAWAII CON
Dates: September 12-14, 2014
Place: Hapuna Beach Prince Hotel, Hawaii
Babylon 5 Guests: Pat Tallman, Claudia Christian, Walter Koenig
Other Guests from Stargate Atlantis, Battlestar Galactica, Games of Thrones and more
For more information, go to www.hawaiicon.com. Spooky's Ultimate Horror Weekend
Dates: Oct. 24-26, 2014
Place: Doubletree Universal Studios, Orlando, FL 32819
Guests:
Michael Rooker - Walking Dead & Jeremiah; Stephen Pearcy - Ratt; Dee Wallace Stone - ET & Cuju; Tyler Mane - Halloween & X Men, and Tobin Bell - Dexter
For more information, go to http://www.spookyempire.com/. MAGIC CITY COMIC CON
Dates: January 16-18, 2015 Place: Miami Airport Convention Center
Comic Guests: John Romita, Jr., Allen Bellman, Adelso Corona, Greg Kirkpatrick, Dan Scott
For more information, go to http://www.magiccitycomiccon.com/. MALTA COMIC EXPO
Dates: October 31-November 2, 2014
Place: Mediterranean Conference Center, Valletta, Malta
Guests: Richard Piccardo, Dirk Benedict,Silvester McCoy and many more
For more information, go to http://maltacomicsexpo.com/. SPECIAL ANNOUNCEMENTS!
Wizard World Conventions has a large number of events planned for the year. Be sure to visit the page to see if there is a convention of interest near you.

Creation Entertainment has a large number of conventions planned for the next several months. They include stars from TWILIGHT, SUPERNATURAL, STARGATE, FARSCAPE, XENA, SERENITY, STAR TREK, etc. Check out their calendar to see if one will be in your neighborhood soon. Don't miss their Videos page as well. It is full of some priceless video from a number of conventions.

Be sure to visit the referenced sites to see if there have been changes in dates/guests attending. Visit our Convention Calendar for a full listing of upcoming conventions.
BACK ISSUES OF THE ZOCALO TODAY
The front page of the The Zocalo Today changes daily, so be sure to check the back issues to make sure that you haven't missed anything IMPORTANT! I hope you will become a regular visitor to The Zocalo Today!
---
Take care and I look forward to hearing from you.
Sandra Bruckner (sgbruckner@aol.com)
Editor/Publisher
ISN News: The Zocalo Today
http://www.isnnews.net
Copyright - SBruckner, 1999-2014