The Zocalo Today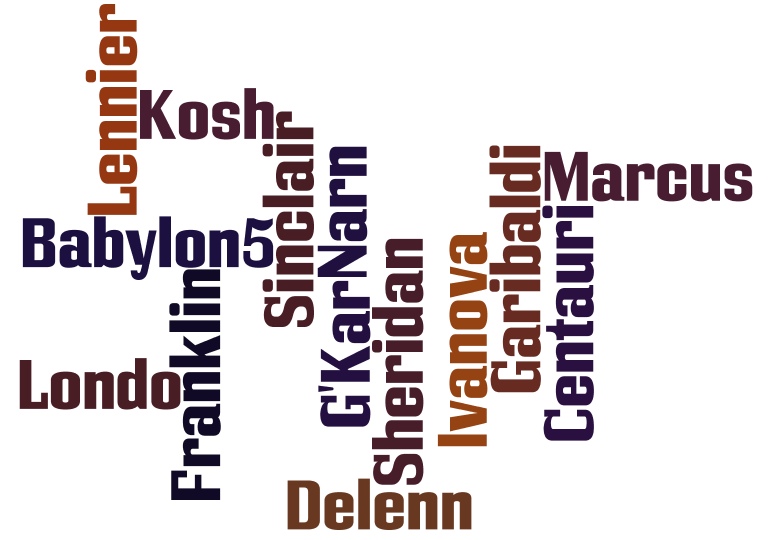 Welcome and thank you for dropping by. Babylon 5 brought many of us together -- and it remains with us, despite the fact that is no longer in production. The good thing is that the internet gives a LOT of ways to stay in touch. Don't be shy. Join in the discussion today or drop by Facebook or Twitter.

If you have questions or items for the news, drop me a line at sgbruckner@aol.com.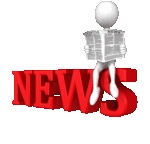 WEDNESDAY, MAY 22, 2013
THE LONE RANGER
The latest trailer for The Lone Ranger is loaded with new footage, and we finally get to see a little more of that utterly insane train job we've glimpsed in previous teasers.
Johnny Depp and director Gore Verbinski are teaming up once again to try and recapture that early Pirates of the Caribbean magic, and it looks like they might do just that. But, you know, with cowboys instead of pirates.
We get to see some more of the banter and dynamics between Depp's Tonto and Armie Hammer's Lone Ranger, which could be fun, plus the action looks positively mind-boggling.
Here's the full synopsis, which sets up the reimagining of the classic radio-show hero:
From producer Jerry Bruckheimer and director Gore Verbinski, the filmmaking team behind the blockbuster "Pirates of the Caribbean" franchise, comes Disney/Jerry Bruckheimer Films' "The Lone Ranger," a thrilling adventure infused with action and humor, in which the famed masked hero is brought to life through new eyes. Native American warrior Tonto (Johnny Depp) recounts the untold tales that transformed John Reid (Armie Hammer), a man of the law, into a legend of justice—taking the audience on a runaway train of epic surprises and humorous friction as the two unlikely heroes must learn to work together and fight against greed and corruption. SLEEPY HOLLOW
We're pretty excited about FOX's upcoming Sleepy Hollow TV series, which is set to air in the fall, and to whet our appetites until then, more chilling video previews have been released.
This brand-new version of the classic tale of The Legend of Sleepy Hollow, by Washington Irving, gets a modern twist à la Sherlock, pulling the Headless Horseman and the series' hero, Ichabod Crane (Tom Mison), into the modern-day town of Sleepy Hollow.
The upcoming series boasts Alex Kurtzman and Roberto Orci (Star Trek, Fringe) as showrunners. Not too shabby if you ask us.
Sleepy Hollow debuts on FOX this fall, Mondays at 9 p.m. WORLD WAR Z
Paramount Pictures has released more spots for World War Z.
Hitting theaters on June 21, the Marc Forster-directed action thriller stars Brad Pitt, Mireille Enos, Daniella Kertesz, James Badge Dale, Matthew Fox and David Morse.
The story revolves around United Nations employee Gerry Lane (Pitt), who traverses the world in a race against time to stop a pandemic that is toppling armies and governments and threatening to decimate humanity itself.

MAN OF STEEL
We have a new trailer for Man of Steel! Focusing a little more on General Zod's plans in the film, it shows the roots of the viral marketing campaign that we saw earlier this year.
Hitting 3D, 2D and IMAX theaters, the action adventure stars Henry Cavill, Amy Adams, Michael Shannon, Kevin Costner, Diane Lane, Laurence Fishburne, Antje Traue, Ayelet Zurer, Christopher Meloni, Russell Crowe, Michael Kelly, Harry Lennix and Richard Schiff.
In Man of Steel, a young boy learns that he has extraordinary powers and is not of this Earth. As a young man, he journeys to discover where he came from and what he was sent here to do. But the hero in him must emerge if he is to save the world from annihilation and become the symbol of hope for all mankind.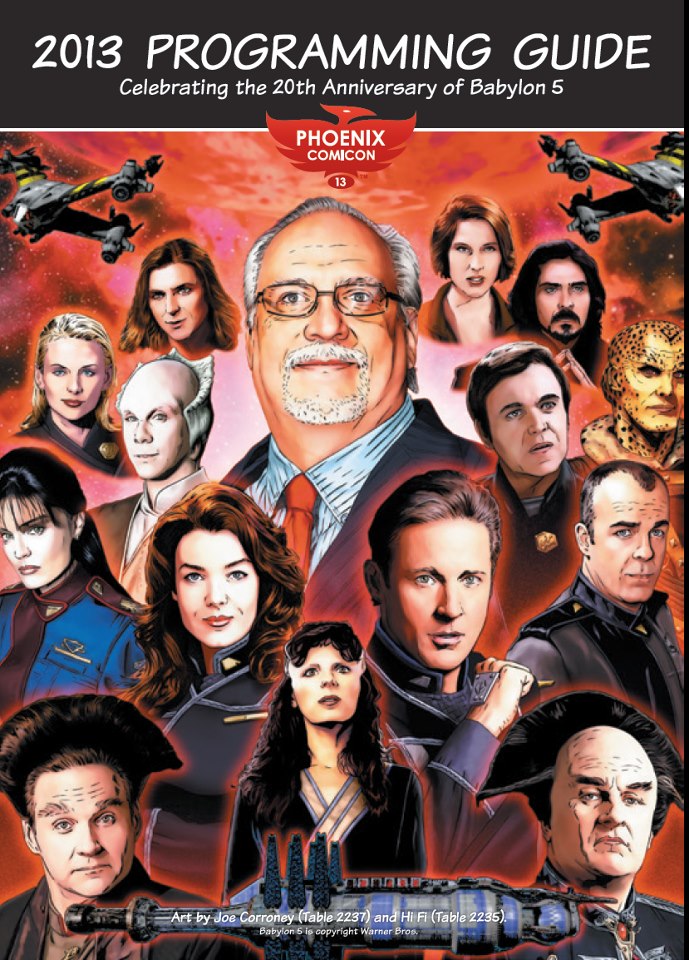 PHOENIX BABYLON 5 EXTRAVAGANZA
The Phoenix Comicon is almost here. It will feature over 19 hours of B5 focused programming over all 4 days. We are beginning with Babylon 5 101 & 102 and going all the way up to panels with J. Michael Straczynski and culminating with the 20 Anniversary Reunion panel featuring 14 of the Starring Cast and the Creator himself all on one-stage. Come join us for the once in a life-time experience, after Phoenix Comicon an experience like this will disappear fast that the 4th Bablyon.
Go to https://www.phoenixcomicon.com/page/70 for a look at the full program. I will be reporting from the convention, so be sure to visit The Zocalo Today on Facebook. SCIENCE FICTION NEWS STORIES:
Did you miss the news from yesterday -- or earlier in the week. Catch up by going to the News Archive. It will bring you up to date for all that has been going on in the world of science fiction.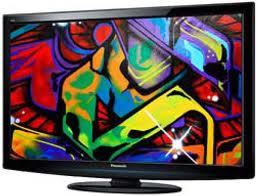 ON THE TUBE TONIGHT
8:00pm on BBC America
Tron (1982)
A video-game programmer is trapped in a computerized world where survival rests on his mastery of electronic games. Live action/animated. Jeff Bridges, Bruce Boxleitner, David Warner, Cindy Morgan, Barnard Hughes 8:00pm on Syfy
Haunted Collector Episode: Island of Fear; Tropical Terror S03, E04 (First Aired: Mar. 27, 2013)
The team travels to Puerto Rico, where paranormal thrives. 9:00pm on CBS
Criminal Minds Episode: Brothers Hotchner; The Replicator FINALE NEW
The Replicator goes after a member of the BAU team; during an investigation into a series of drug-related deaths in Manhattan, Hotch learns that his estranged brother, Sean, is caught in the middle. 9:00pm on Syfy
Haunted Collector Episode: Emmitt House Ghosts; Shadow Intruder S03, E05 (First Aired: Apr. 03, 2013)
The team visits a former hotel that is being restored in Waverly, Ohio; The team heads to Brighton, Mich. to help out mother and son.

10:00pm on Syfy
Haunted Collector Episode: Spirits of Gettysburg; Headless Horseman S03, E06 (First Aired: Apr. 10, 2013)
The team visits one of the bloodiest Civil War battles; John heads to Winfield, W.Va to look into reports of a headless horseman.
BABYLON 5 20TH ANNIVERSARY BOOK
FIRST EVER BABYLON 5 BOOK PRINTED EXCLUSIVELY IN COLOR
Not just full color, but the actual colors of the sets, costumes and props. Extensive care was taken to ensure that the final pages precisely matched the color qualities of the original photographs, which were taken on set during production. B5-20 covers everything from the pilot through The Lost Tales.
DETAILS ABOUT THE PHYSICAL BOOK
256 pages. 753 images. 150gsm heavy-weight paper designed for high-resolution, full-color printing. Matte finish. Extra durable WIBALIN® cloth cover. WIBALIN® slipcase. Title and B5-20 logo embossed with foil stamping. Ribbon bookmark.
A NOTE ABOUT THE BINDING
We used the highest quality Smyth-sewn binding. This means the book lays flat for every page. More importantly, the pages will not pull away from the binding (nor will the spine crack) because the pages are NOT glued.
HOW THIS OVERSIZED BOOK IS BEING SHIPPED
We had a custom shipping box made to the exact specs of the book. It is a padded, double-walled bumper box that will withstand the weight of this book during shipping. The book itself is shrink-wrapped for authenticity and additional protection. Your B5-20 is guaranteed to arrive in perfect condition and if not, we will pay all expenses to get you one in pristine condition (including return shipping, and this does include international orders.) There is zero risk to you.
ABOUT THE PRICE
The retail price—the final price the book will be sold for—is $134.
HOWEVER, during the debut discount period (the first 7 days the book is released) the price will be $88. This $46 savings will only be available once, when we release the book on June 24. Exception: Books being picked up at the Phoenix Comicon will also be $88.
We are still negotiating the shipping prices and will have that information closer to the June 24 on-sale date.
RELEASE SCHEDULE
The official release date is Monday, June 24. Pre-orders will be available closer to the ship date.
For more information on this magnificant volume, go to b5books.com.
THE ZOCALO ON FACEBOOK
I've taken the leap and started a group over on Facebook. There is a discussion page where we can talk about Babylon 5 and all things science fiction. Be sure to check it out. http://www.facebook.com/?sk=2361831622#!/group.php?gid=132854680067759




Here is a quote from J. Michael Straczynski about emotions.
I had this theory that the more important and intimate the emotion, the fewer words are required to express it.
First it's in dating: "Will you go out with me?" Six words.
"Honey, I care for you." Five words.
"You matter to me." Four words.
"I love you." Three words.
"Marry me." Two words.
But what's left? What's the one most important and intimate word you can ever say to somebody? It's "goodbye."
While Michael O'Hare (Sinclair), Andreas Katsulas (G'Kar), Rick Biggs (Dr. Franklin), Tim Choate (Zathras) and Jeff Conoway (Zach Allen) are no longer with us, we will not forget their wonderful personalities and talent -- as well as their significant contributions to the BABYLON 5 universe. Be sure to visit In Memory Of for more information about memorial efforts.
Until we met again, in a place where no shadows fall.
BABYLON 5 BIRTHDAYS
Theodore Bikel - May 2
Michael O'Hare - May 6
Stephen Furst - May 8
Melissa Gilbert-Boxleitner - May 8
Bruce Boxleitner - May 12
Andreas Katsulas - May 18
Andrea Thompson - May 22
Doug Wise - May 21
Douglas Netter - May 23
Paul Winfield - May 22
Roy Dotrice - May 26
Harlan Ellison - May 27

Have I missed anyone? If you know the birthday of someone connected with Babylon 5, pass the information along. We want to include everyone in our Happy Birthday Wishes.


KEEPING UP WITH CAST AND CREW

BILL MUMY - COMIC AUTHOR
Bill announced on Facebook that today the very first issue of his brand new monthly comic book, "The Curse of the Mumy" was released on Bluewater Comics. It is available on Amazon at http://amzn.to/110NmPL .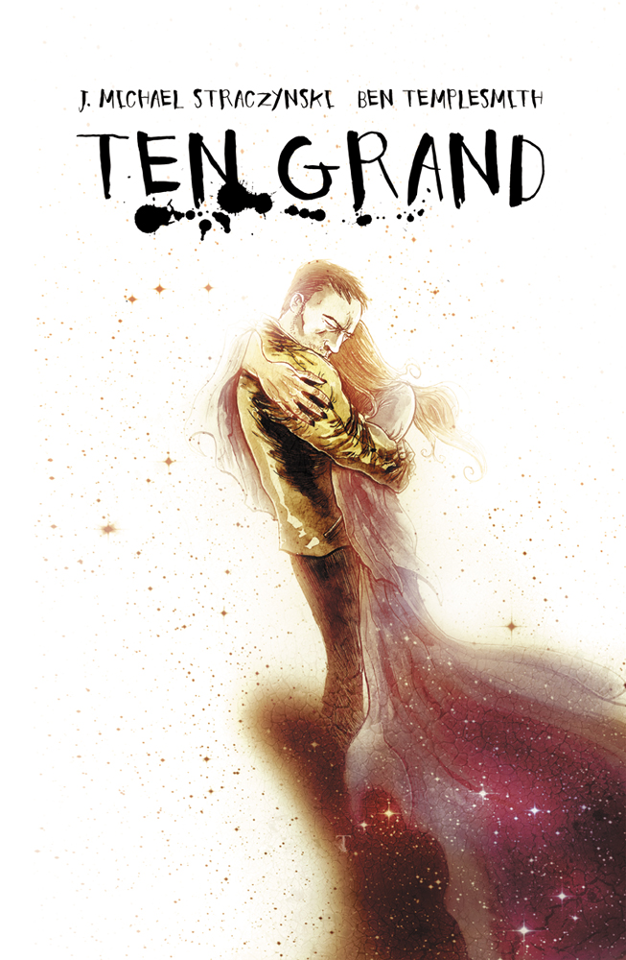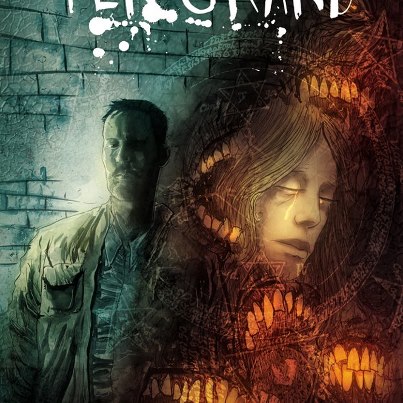 J. MICHAEL STRACZYNSKI
JMS reports on Facebook that his new comic, TEN GRAND is doing very well.
"Spectacular news! Pre-orders for Ten Grand #1 = 67,218! Stunning debut, likely top 15-20! On par with Walking Dead!"
Read more about it at http://www.comicbookresources.com/?page=article&id=45104. TEN GRAND - ISSUE #2 AND #3
J. Michael Straczynski's comic book #2 hits the street on June 5. Issue #3 is shipping July 3. Here's a peek at the cover art from JMS.
Those wishing to order our premiere comic Ten Grand can do so through Midtown comics http://www.midtowncomics.com/ Gahl Buslov is the point of contact. gahl@midtowncomics.com.
JMS SIGNING MAY 1 IN SAN DIEGO
Justin posted this information about JMS signing at Yesteryear Comics on May 1 at 3:00pm.
Read his post at http://thirteenminutes.blogspot.com/2013/04/j-michael-straczynski-yesteryear-comics.html.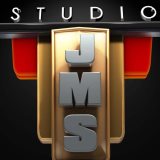 SENSE8 - BREAKING NEWS
Netflix signs up The Matrix, Babylon 5 creators to develop a new sci-fi series: Sense8
Continuing its quest to sate subscribers' appetites with a flow of original content, Netflix has announced a new original series, Sense8. Due in late 2014, it's being developed by the Wachowskis of The Matrix, V for Vendetta, Cloud Atlas and Speed Racer fame, as well as J. Michael Straczynski, creator of Babylon 5. Details are thin, but the press release promises a gripping global tale of minds linked and souls hunted with a ten episode run for its first season.
As it did with House of Cards, Arrested Development and other productions, Netflix is relying heavily on data from viewers to decide which programs to support. According to chief content officer Ted Sarandos, "Andy and Lana Wachowski and Joe Straczynski are among the most imaginative writers and gifted visual storytellers of our time," whose creations are very frequently viewed on the service. According to the creators themselves, they've sought to work together for a decade, and this idea started from a late night conversation about "the ways technology simultaneously unites and divides us." If that's not enough for now, then there are a few more details and quotes in the press release, which is included after the break.
Go to http://www.engadget.com/2013/03/27/netflix-wachowskis-sense8/ to read the Press Release. BABYLON 5 PRESENCE ON FACEBOOK
I know a lot of you are already on FaceBook. However, I don't know if you knew how many other Babylon 5 folks have taken the plunge and opened FaceBook accounts. In fact, Pat Tallman has reopened her Fan Club using FaceBook at the site. For a peek, go to http://www.facebook.com/group.php?gid=45593318387. Claudia Christian has been really active -- sharing pictures of her recent trips and letting us know about upcoming convention activities. J. Michael Straczynski (JMS) has a FaceBook page as well as a new "Fans of J. Michael Straczynski" page. So check it out!

NEW BOOKS OF INTEREST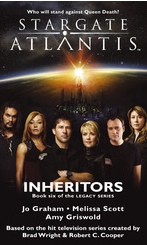 STARGATE ATLANTIS: The Inheritors
by Jo Graham, Melissa Scott and Amy Griswold

The battle lines are drawn. Queen Death is mustering her fleet. But who will stand against her?
As conflicts and betrayal threaten to shatter Atlantis's fragile alliances with Guide's Wraith and the Genii, humanity's only hope of survival rests on the fate of an Ancient device — a weapon too terrible to use but too powerful to cast aside. A weapon capable of exterminating every Wraith in the galaxy, and with them every human carrying Wraith DNA…
With Queen Death's fleet fast approaching, Colonel Sheppard and his team must make their final choice. In the sixth and concluding installment of the STARGATE ATLANTIS Legacy series, the future of Atlantis will be decided — and more than one of her crew will be called upon to sacrifice everything in the fight for her survival…
Buy the ebook from Amazon [US | UK | DE | FR] or from Crossroad Press. Have you read a good book lately? Do you want to share your thoughts? That is what I'm doing over at Book Reviews. I have gotten a number of marvelous books to review related to film making and I want to share my observations with you. If you have books you'd like to post, send them along.
NEW DVDS OF INTEREST
For information on new DVDs coming out that may be of interest to you, go to New DVD Releases for more information.
BABYLON 5 MUSIC VIDEOS AND TRIBUTES
" I found this message on the Babylon 5 moderated newsgroup this morning and just had to post it so that others might enjoy the marvelous music videos created by John Hudgens.

+++++++++++++++++++++++++
As some of you may know, I was hired by Joe Straczynski back in the day to create Babylon 5 music videos for him to use at science fiction conventions, and later to promote the show to networks. Eight were produced over the run of the series, not including the memorial videos I did later for Rick Biggs and Andreas Katsulas.

For the longest time, the only way to see these was if Joe or I showed them at a convention, but now, after numerous requests from fans over the years, Joe has given me permission me to post these online.

Here is a link to John's Babylon 5 videos:
https://www.youtube.com/user/Babylon5MusicVideos?feature=watch

Richard Biggs memorial: http://www.youtube.com/watch?v=HyD4L8yNtsA

Andreas Katsulas memorial: http://www.youtube.com/watch?v=h2UQ2l9NPIg

- This is the extended version that I did for Andreas' widow ater the original cut was released on the net. It's never been seen online until now.

For those of you who've never seen these, I hope you enjoy them - and for those that have (and emailed me many times over the years about releasing them), I hope they're as good as you remember. Working with Joe on these videos was one of the highlights of my career, and I'll be forever grateful to him for the doors these have opened for me. I'm proud to have them on my resume.

John Hudgens
www.zteamproductions.com
---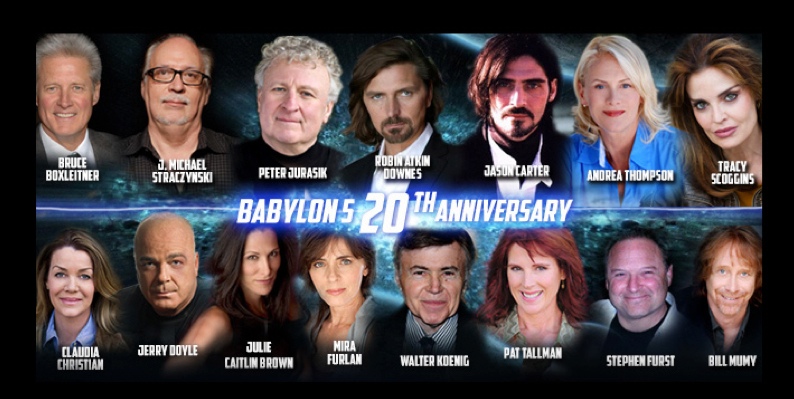 Phoenix Con 13
Date: May 23-26, 2013
Place: Phoenix Convention Center, Phoenix, Arizona
Guests include: Bruce Boxleitner, Claudia Christian, J. Michael Straczynski, Jerry Doyle, Julie Caitlin Brown, Mira Furlan, Pat Tallman, Stephen Furst, Walter Koenig
For more information, go to http://www.phoenixcomicon.com

SPOOKY EMPIRE'S MAY-HEM
Date: May 24-26, 2013
Place: Rosen Centre, Orlando, Florida
For more information, go to http://spookyempire.com/#

Creation Entertainment's Official STAR TREK Convention
Date: May 31-June 2, 2013
Location: The Westin O'Hare Hotel, Chicago
For more information, go to http://www.creationent.com/cal/stchi.htm

WIZARD WORLD CONVENTION
Date: May 30-June 2, 2013
Place: Philadelphia, PA
Guests: Nathan Fllio, Jewel Staite, Adam Baldwin, Summer Glau, Stan Lee, William Shatner, and more
For more information, go to http://www.wizardworld.com/home-pa.html.

Creation Entertainment's Official STAR TREK Convention
Date: June 8-9, 2013
Location: BOSTON, MA
For more information, go to http://www.creationent.com/cal/stma.htm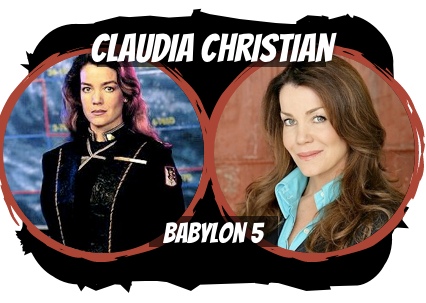 HEROES FOR SALE
Date: June 29-30, 2013
Place: Manchester, UK
Guests include Claudia Christian (Ivanova from Babylon 5)
For more information, go to http://www.heroesforsale.co.uk/.

South Florida FSC 2013 Date: July 4-7, 2013
Place: Miami (International) Airport Convention Center Miami, Florida
Media guests include: Adam Baldwin, Alex Zahara (Legend of the Rangers), Erin Gray,
George Takei-Guest of Honor, Traci Lord and Dana Snyder
Contact: 954-399-1330 mike@supercon.com

STEEL CITY CON
Date: July 26-28, 2013
Place: Monroeville Convention Center, Monroeville, PA
Guests: Eric Roberts (The Dark Knight), Jett Lucas (son of George), Laine Kazan, "Rowdy" Roddy Piper, Ernie Hudson (Ghostbusters), Theodus Crane (Walking Dead), James Best (Dukes of Hazzard), Marta Kristen (Lost in Space), Eliza Roberts (Animal House)
For more information, go to www.steelcitycon.com.

SHORE LEAVE 35
Date: August 2-4, 2013
Place: Hunt Valley Inn, Timonium, MD (near Baltimore) Guests include: William Shatner (Saturday only), Amanda Tapping, Babylon 5's Julie Caitlin Brown
For more information, go to www.shore-leave.com Creation Entertainment's 12th Annual Official Las Vegas STAR TREK Convention
Date: August 8-11, 2013
Location: The Rio Suites Hotel in Las Vegas, Nevada
For more information, go to http://www.creationent.com/cal/st_lasvegas.html

Worldcon 2014: Loncon 3 - 72nd World Science Fiction Convention
Place: London, England
Date: Thur 14 Aug 2014 - Mon 18 Aug 2014
For more information, go to http://www.loncon3.org/contact

Worldcon 2013: Lone Star Con 3 the 71st World Science Fiction Convention,
Place: San Antonio, Texas, USA
Date: Thur 29 Aug 2013 - Mon 2 Sept 2013
For more information: Email: info@lonestarcon3.org
Postal: Alamo, Inc., PO Box 27277, Austin, TX 78755-7277
Writer Guests: Ellen Datlow, James Gunn, Willie Siros, Norman Spinrad, Paul Cornell, Leslie Fish
Nominations for Hugo Awards is now open, download the link.
All Attendees and Supporters can vote http://www.lonestarcon3.org/hugo-awards/index.shtml.

Dragoncon 2013
Dates: Aug. 30 - Sept. 2, 2013
Place: Atlanta, GA
Wknd Memberships: $100 to 5/15; $115, 5/15-7/15; $130, 8/16 to door, And daily memberships
Banquet $65
Guests include Alex Zahara from Legend of the Rangers: To Live and Die in Starlight
For more information, go to http://www.dragoncon.org/

SPECIAL ANNOUNCEMENTS!
Creation Entertainment has a large number of conventions planned for the next several months. They include stars from TWILIGHT, SUPERNATURAL, STARGATE, FARSCAPE, XENA, SERENITY, STAR TREK, etc. Check out their calendar to see if one will be in your neighborhood soon. Don't miss their Videos page as well. It is full of some priceless video from a number of conventions.

Be sure to visit the referenced sites to see if there have been changes in dates/guests attending. Visit our Convention Calendar for a full listing of upcoming conventions.
BACK ISSUES OF THE ZOCALO TODAY
The front page of the The Zocalo Today changes daily, so be sure to check the back issues to make sure that you haven't missed anything IMPORTANT! I hope you will become a regular visitor to The Zocalo Today!
---
Take care and I look forward to hearing from you.
Sandra Bruckner (sgbruckner@aol.com)
Editor/Publisher
ISN News: The Zocalo Today
http://www.isnnews.net
Copyright - SBruckner, 1999-2013